How to cook the perfect steak in 5 easy steps
Every Aussie loves a great steak, but how exactly do you cook the perfect steak? Chef's in restaurants have the luxury of top-tier kitchens with grills that can reach 1,600 degrees, unlike a home grill that tops out at 500–600 degrees.
Not every home cook can afford the pricey prime steaks you can find in a restaurant. With those things in mind, here are some tips for cooking the perfect steak at home.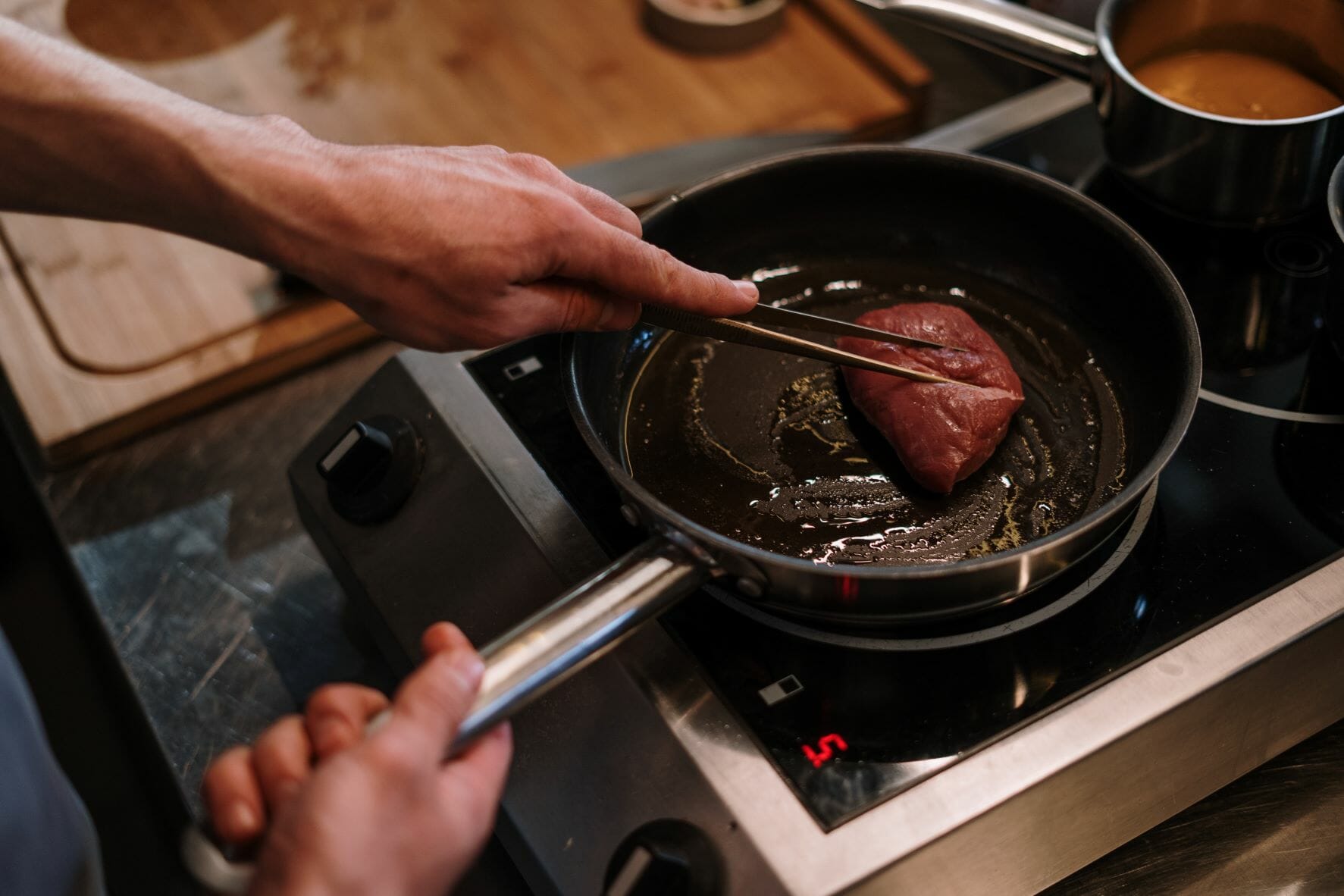 How to cook the perfect steak at home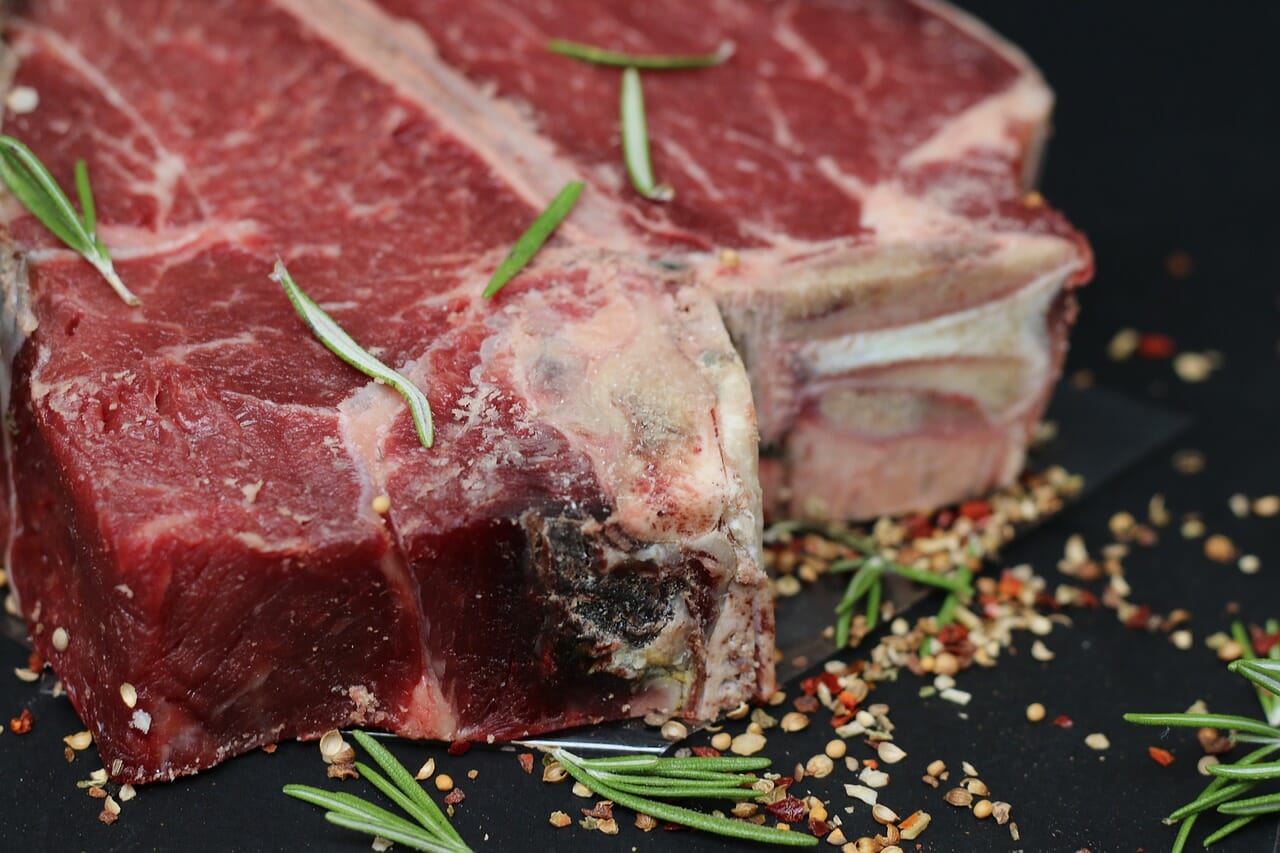 1. Choose the right meat
Steak should be well-marbled for a tenderer, juicier result. Ideally, it would be raised naturally with no antibiotics or hormones. Animals that are "finished" (raised the last 60–90 days) on corn or grain bulk up with fat and produce more highly marbled steaks.
A Wagu T-bone will be the first choice or a rump if you're on a budget.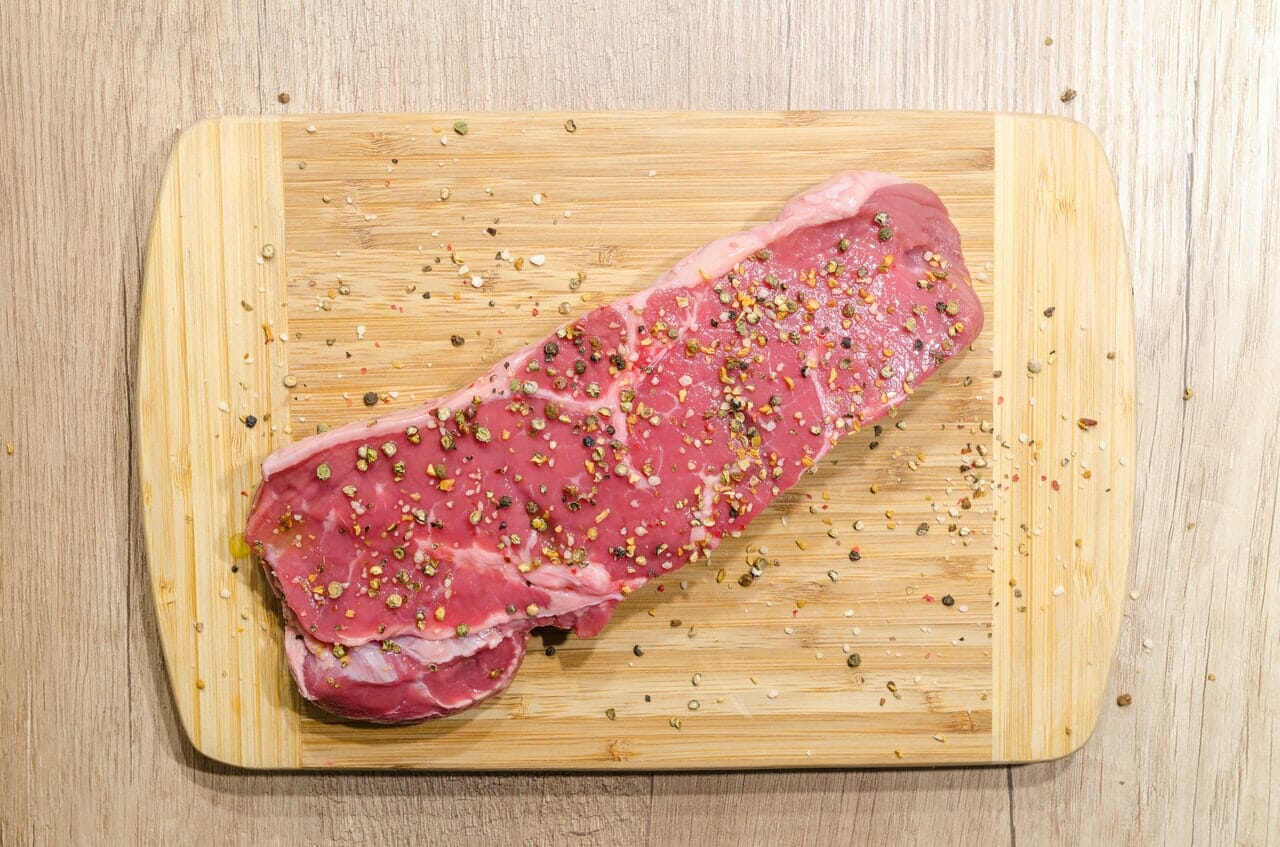 2. Make sure the steak is at room temperature
Take the steak out of the fridge or freezer in time to reach room temperature before cooking. This will ensure it will cook through evenly.
Ensure the steak has been appropriately seasoned for your tastes.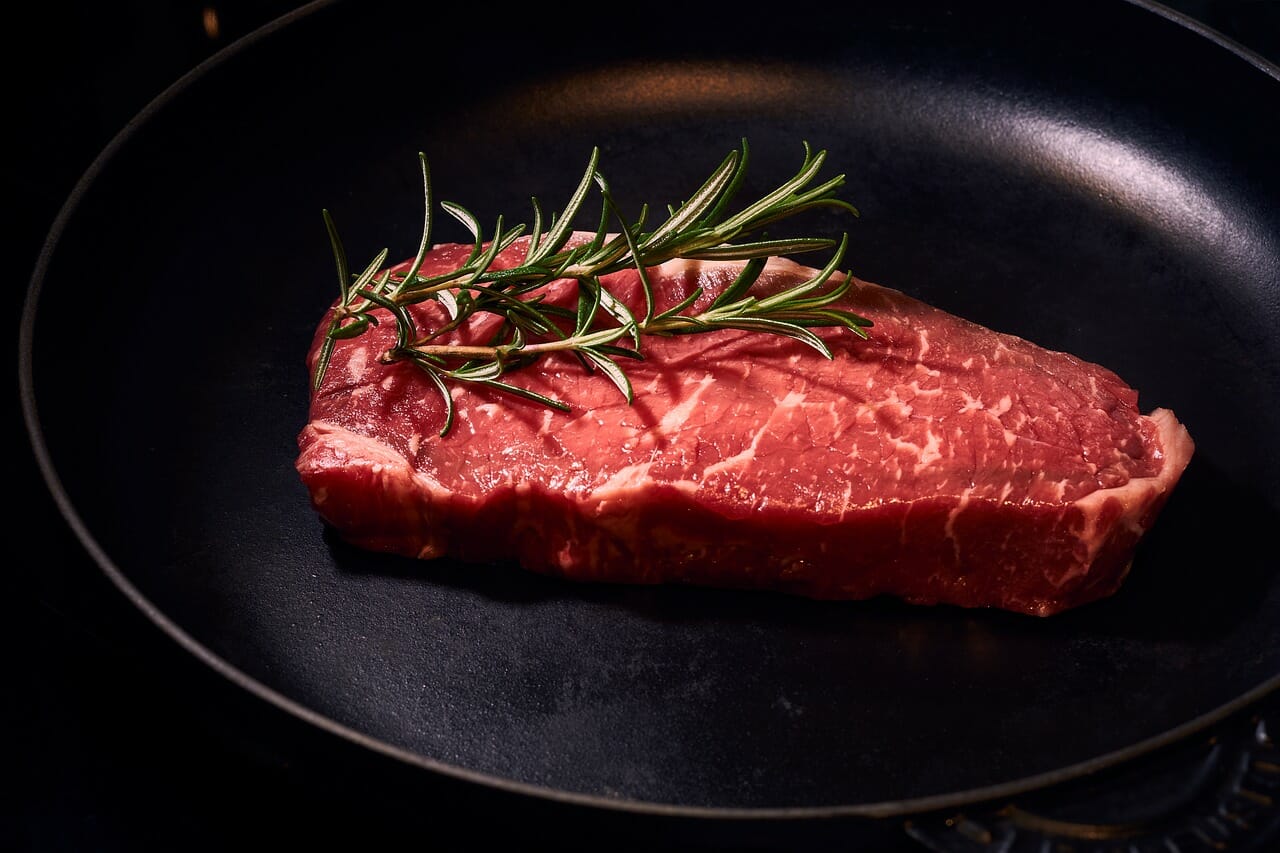 3. Allow your pan to get moderately hot
Once the pan reaches moderate heat, place the steak in the pan and cook until moisture or blood appears. Once this happens, you can turn your steak and cook the other side to the same level.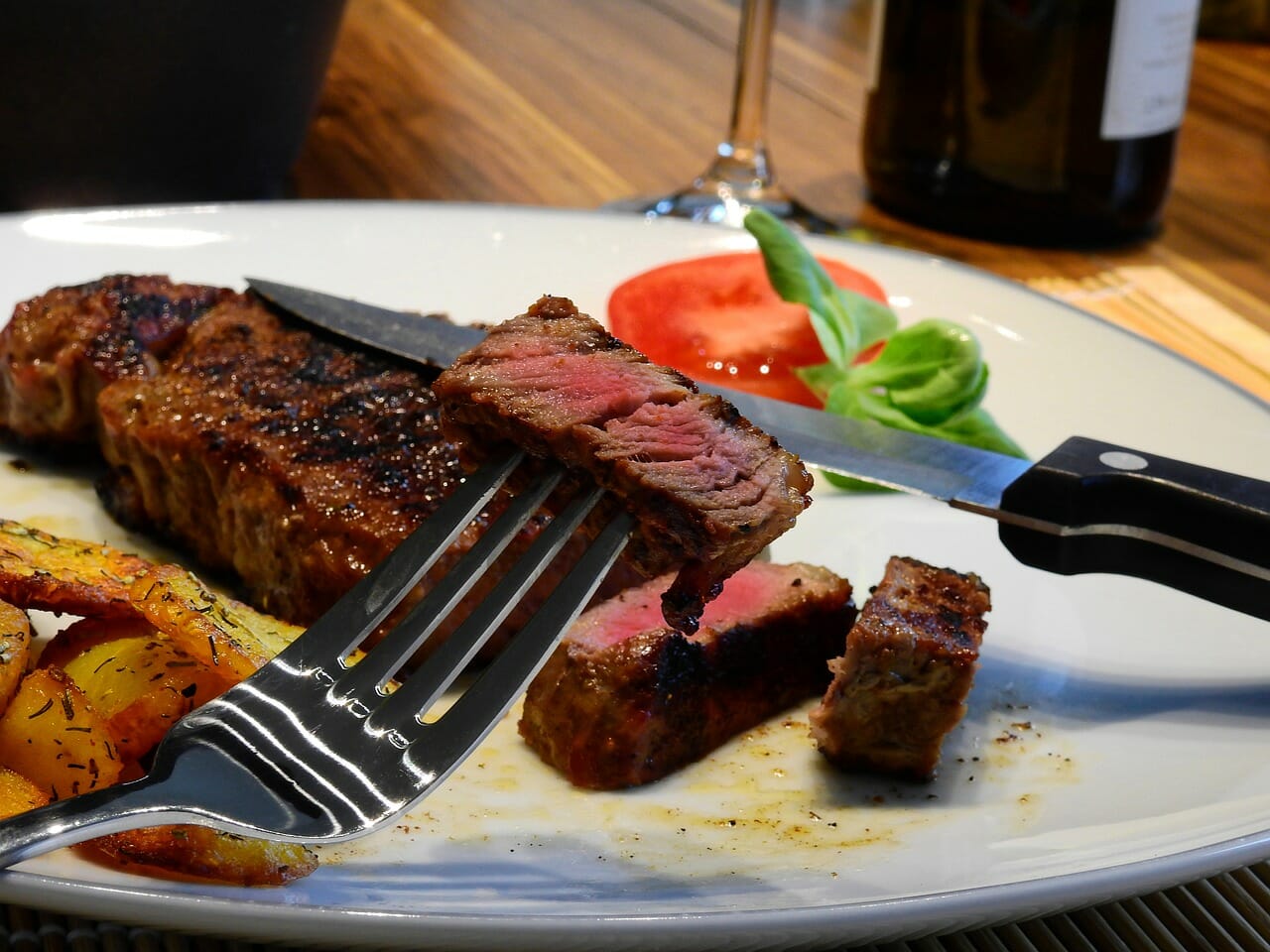 4. Check the doneness of the steak
Medium-rare is the perfect steak. However, you'll have your own tastes you'll want to cook the perfect steak to when it comes to doneness
To check the doneness, you'll need to press the flesh.
Medium-rare will feel springy – Touch your thumb to your middle finger. Feel the palm of your hand, just below your thumb. Notice how that section of your palm feels springy? This is what a medium-­rare steak feels like.
Rare will be soft – Bring your thumb to your pointer finger, and touch that same part of your palm again. It's slightly firmer. A rare steak should feel like this when you touch it.
Medium will feel springy but firm – Move your thumb to your ring finger. Now the palm may feel slightly flexed. This level of firmness means your steak is cooked medium.
Well done will feel firm – Now touch your thumb to your pinky. That section of your palm will be reasonably firm. This is what a well-done steak feels like.
You can also use an instant-read meat thermometer to test doneness.

5. Remove and rest before serving
Meat continues to cook after it comes off the stove. The internal temperature can go up another five degrees in five minutes.
Take the steak off the stove and let the meat rest for 7–10 minutes in a warm spot or covered in foil before serving. This allows the juices to be redistributed into the interior of the meat.
Now go out and give the perfect steak a try!
Want to know more about steaks? Find out the calories in a piece of steak, plus these delicious steak recipes:
Get healthy with the help of The Healthy Man Meal Replacement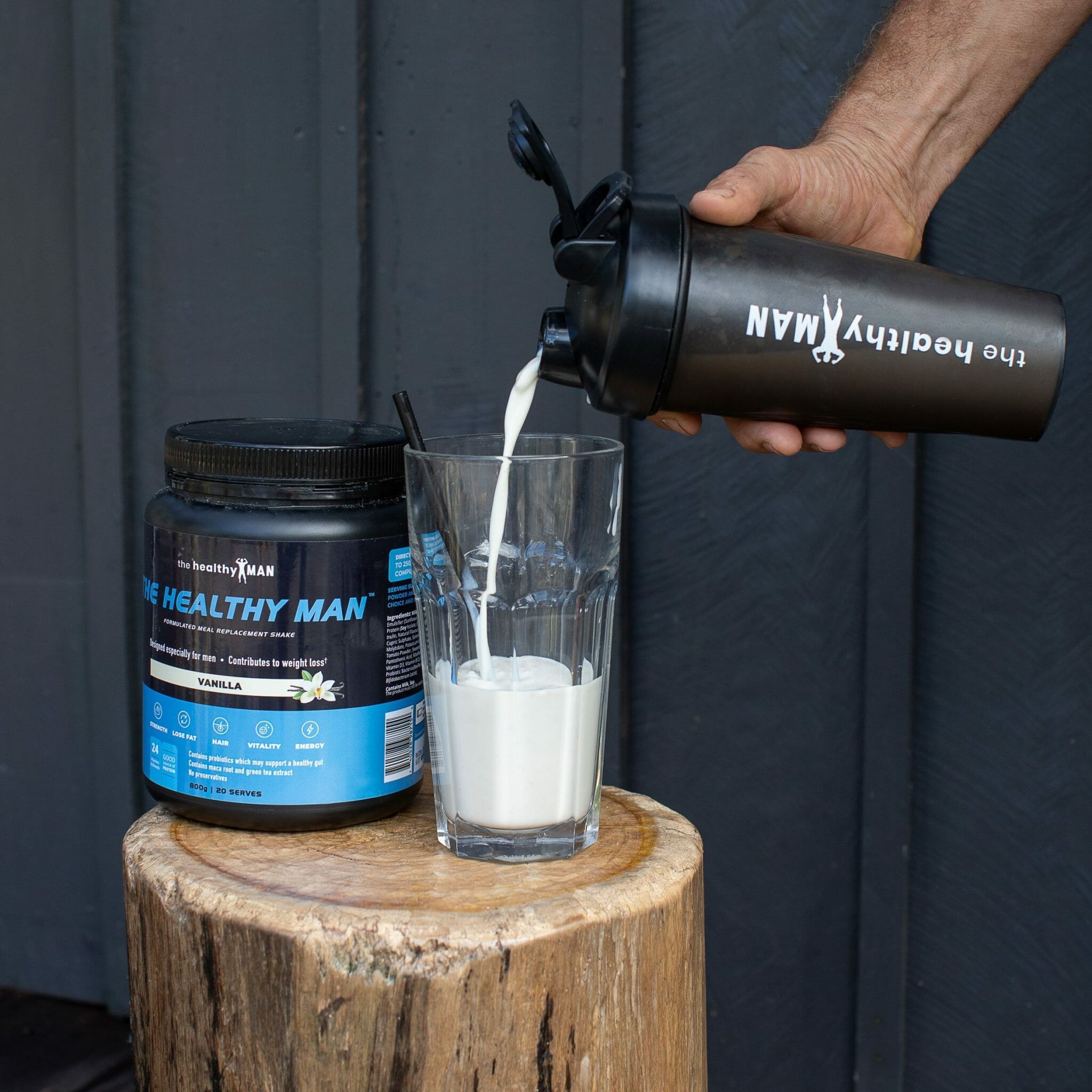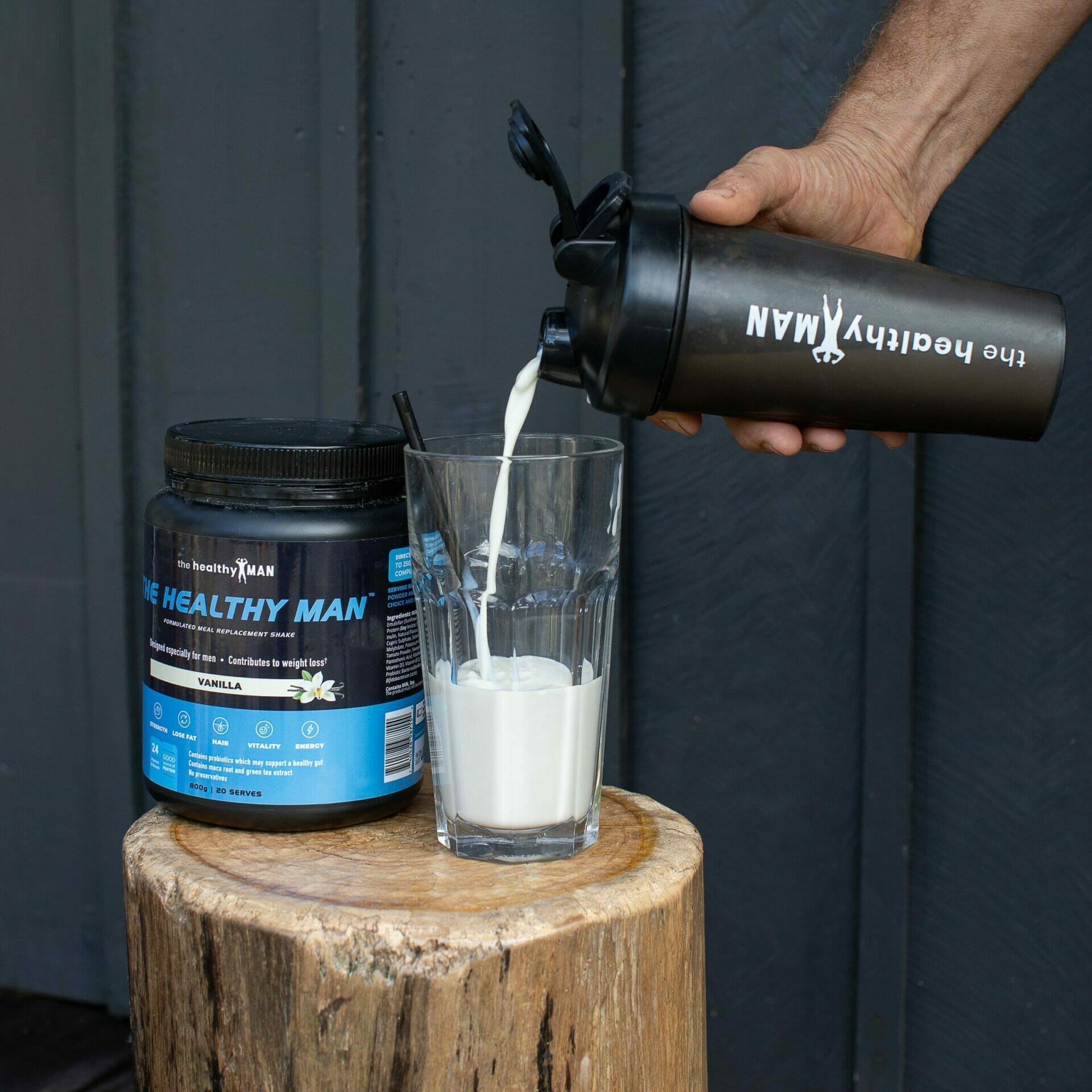 It's the perfect low-calorie meal replacement for busy blokes wanting to boost weight loss and improve overall health. It's full of whey and soy protein which means it'll leave you feeling full and satisfied and keep you going till your next meal.
If you want to shift some kilo's, look no further than The Healthy Man's Meal Replacement!
The Healthy Man Meal Replacement Shake is available in Chocolate and Vanilla and will:-
Enhance fat-burning ability
Improve gut health
Reduce beer belly
Increase stamina
Increase muscle strength
Increase energy, vitality and overall health
Get your tub of the Healthy Man Meal Replacement here
Or you could use The Healthy Man Super Greens Powder TODAY!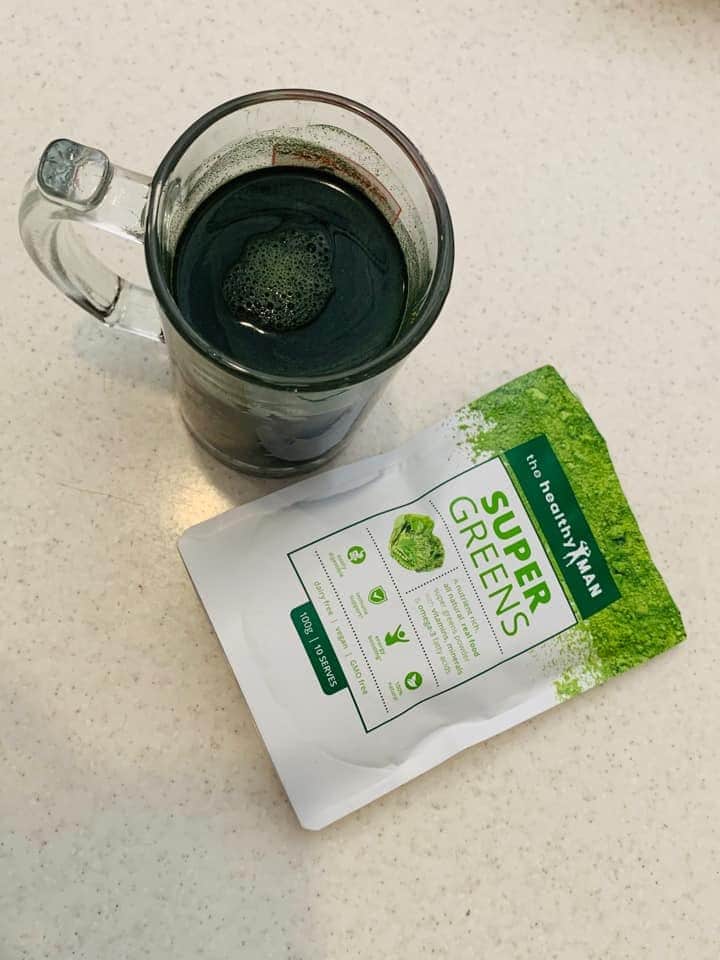 The Healthy Man Super Greens packs a massive nutritional punch containing over 37 real food and quality superfood ingredients including:
Spirulina
Flaxseed
Pea Protein
Organic Barley Grass
Chlorella
Chia
Goji Berry
Kale
Spinach
Mushroom  Powder
And much more
With all these amazing ingredients coming together in a simple powder form The Health Man Super Greens Powder will help you boost your immune system with a huge dose of Vitamin C and give you a shot of iron to boost your energy. It's also a proudly Australian owned supplement that is vegan-friendly and GMO-free.
The perfect addition to your Healthy Man Meal Replacement or just mix it with water cause it tastes that good.
Grab your own packet of Healthy Man Super Greens Powder and get the goodness into your diet today!