Healthy Steak with Corn and Broccoli Recipe
Keep things simple when you want to eat healthy meals and who doesn't love a good steak! This healthy steak recipe with corn and broccoli is perfect if you don't want to spend much time in the kitchen.
With less than 5 main ingredients this recipe will satisfy the biggest meat eater who is trying to eat healthily.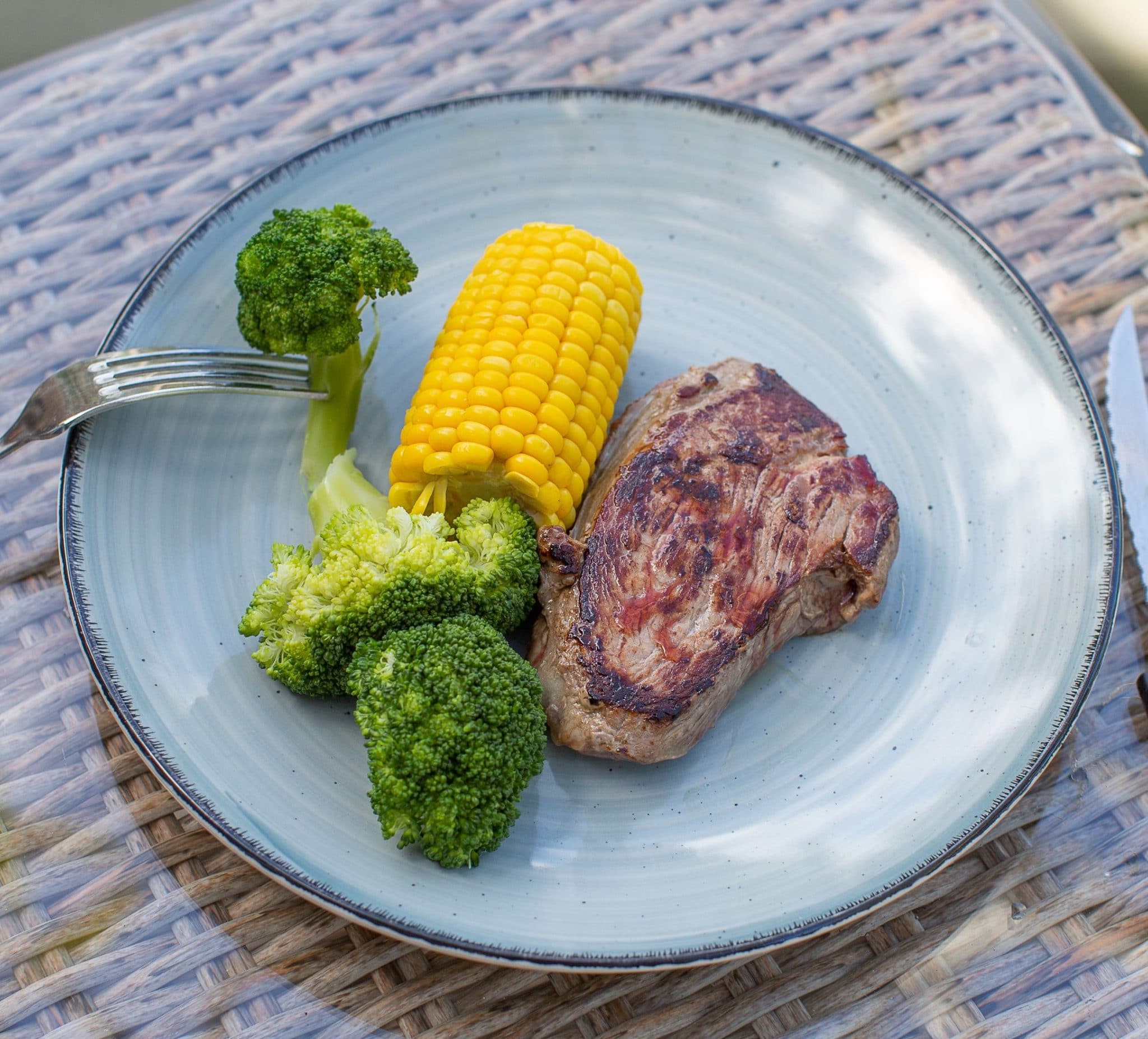 Healthy Steak Recipe with Corn and Broccoli
Serves: 1
Prep time: 5 minutes
Cook time: 10 minutes
Ingredients:
400 grams lean beef steak of choice
salt pepper
1 tsp extra virgin olive oil (5 mls)
1/2 cup broccoli (50 grams)
1/2 corn cob (30 grams)
1 tsp butter (4 grams)
Steak with Corn and Broccoli Method:
Season steak with salt and pepper.
Heat a frying pan, griddle pan or barbecue plate over medium-high and add oil.
Cook steak for 4-5 minutes on each side or until cooked to your liking.
While steak is cooking, cut broccoli into florets and blanch in a saucepan of boiling water with the corn for 3-4 minutes or until vegetables are bright in colour and tender-crisp.
Season vegetables with salt and pepper and mix with butter.
Serve alongside steak.
Nutritional information – per serve:
Calories: 574
Protein: 99 grams
Total Fat: 17 grams
Sat Fat: 5.8 grams
Fibre: 3.2 grams
Carbs: 4.9 grams
Total Sugar: 1.8 grams
Have you tried the Healthy Man Meal Replacement?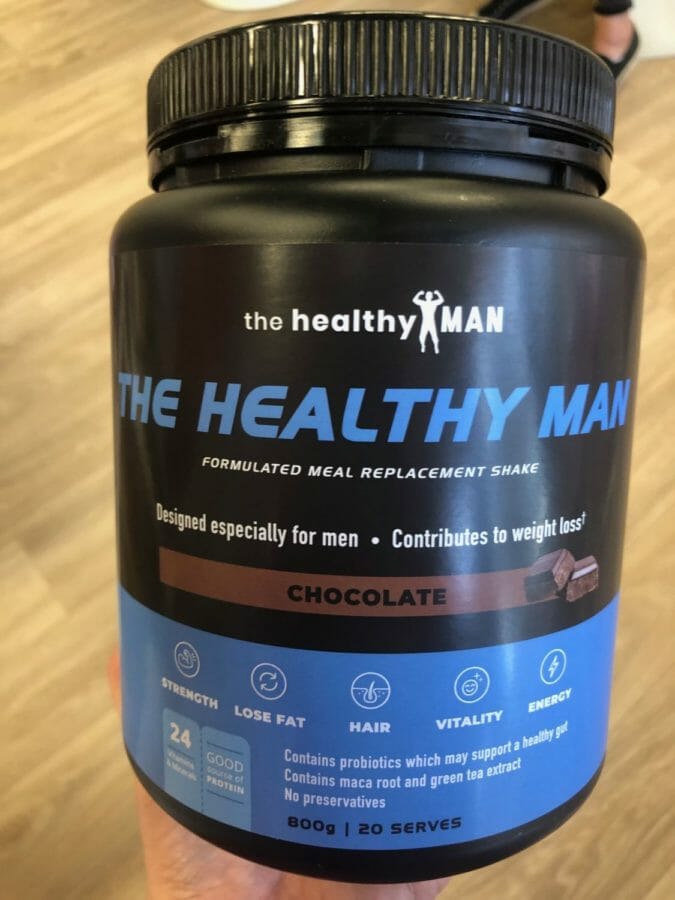 It's the perfect low-calorie meal replacement for busy blokes wanting to boost weight loss and improve overall health. It's full of whey and soy protein which means it'll leave you feeling full and satisfied and keep you going till your next meal.
If you want to shift some kilo's, look no further than The Healthy Man's Meal Replacement!
The Healthy Man Meal Replacement Shake is available in Chocolate and Vanilla and will:-
Enhance fat-burning ability
Improve gut health
Reduce beer belly
Increase stamina
Increase muscle strength
Increase energy, vitality and overall health