Study reveals a particular spice can help pep up your sperm!
A study from the UK has revealed a spice found in certain curries such as jalfrezis and vindaloos can improve men's fertility.
The spice in question? Fenugreek seeds and leaves! Which are often used as herbs and spices in Indian, North African, and Middle Eastern cuisine.
Spice up your sperm with this popular spice
In the study run by King George's Medical University, 100 men aged 35 to 65 were given a 500g dose of Furosap, a supplement made from Fenugreek seeds, for three months.
By the eighth week, the research team had seen a significant increase in the movement in the men's sperm. And by the end of the study, the men reported increased sex drive, mental alertness and heart health.
According to healthdirect.gov.au, one in nine Australian couples of reproductive age experiences fertility problems. About two in five have fertility issues due to the man's sperm.
The King George's Medical University team in Lucknow, India, said: "Furosap is safe and effective in improving testosterone levels and healthy sperm profile."
And it's not just the men who benefit from the boost this spice gives. Fenugreek seed extract has previously improved sexual function in healthy menstruating women.
Incorporate this fun spice into your dishes by adding fresh and dried fenugreek leaves to finish dishes like sauces, curries, vegetable dishes, and soups. There are many options to help with fenugreek seeds that can be used whole or ground. They are often used in spice blends such as garam masala, panch phoran (Indian five-spice), or dry rubs for meat.
More about fenugreek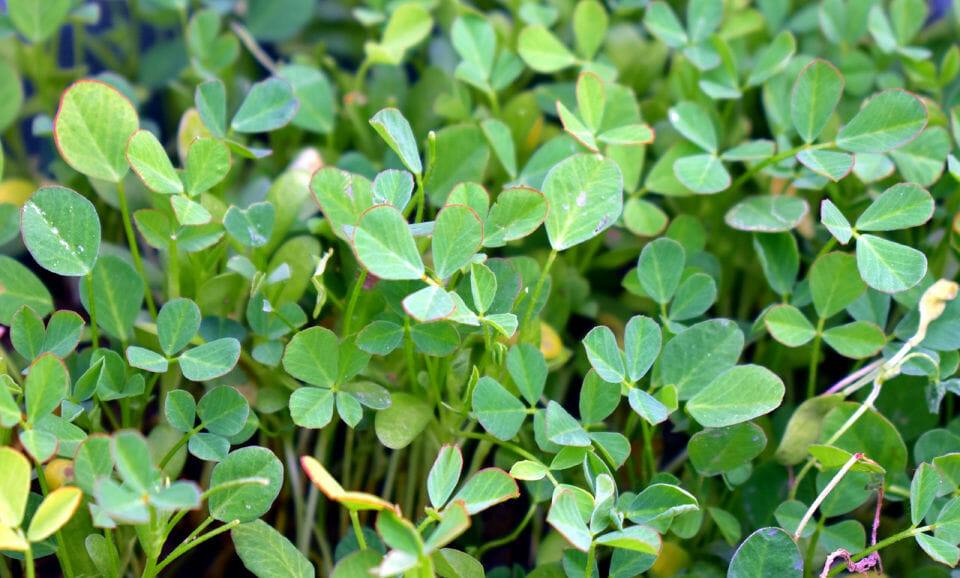 Wondered where you can get fenugreek? Well, the good news is, it's a common household spice that is very easily grown in your garden.
The seeds are very simple to get hold of. Just scan the spice section of your local supermarket and you'll get a canister of hundreds of them for very cheap.
Once you get home, you can sprinkle them over a patch of well-drained soil in full sun, rake over, water in well and you are all set.
Ways fenugreek can support your health
Reduce the risk of diabetes type 2
Aid with weight loss
Raise testosterone and boost sperm count
Reduce inflammation
Lower the risk of heart and blood pressure conditions
How you can include fenugreek in your diet
It adds a distinctive exotic flavour to curries, soups and stew recipes. It also goes well in slow-cooked Eastern and Middle Eastern dishes and casseroles

Can also be made into a tea or can be bought in your local grocer as ready-made tea.
Or it can be added to our Healthy Man Meal Replacement shake.
Fenugreek and weight loss
Recent research suggests that it can increase satiety and control appetite to support weight loss.
A recent study published in PubMed revealed that 8 grams of fenugreek fibre eaten daily increased feelings of fullness and reduced hunger and food intake, compared to a control group.
Experts concluded that the fenugreek seed can significantly decrease daily fat consumption.
Give your health a boost of a different kind with The Healthy Man Super Greens Powder TODAY!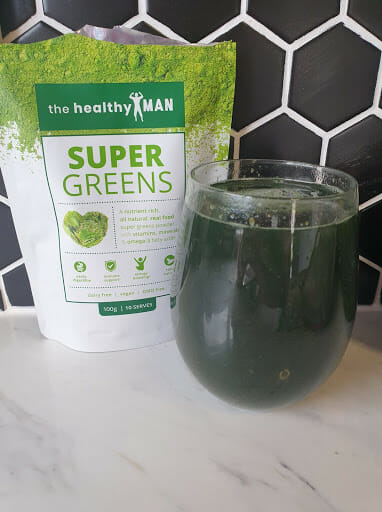 The Healthy Man Super Greens packs a massive nutritional punch containing over 37 real food and quality superfood ingredients including:
Spirulina
Flaxseed
Pea Protein
Organic Barley Grass
Chlorella
Chia
Goji Berry
Kale
Spinach
Mushroom  Powder
And much more
With all these amazing ingredients coming together in a simple powder form The Health Man Super Greens Powder will help you boost your immune system with a huge dose of Vitamin C and give you a shot of iron to boost your energy. It's also a proudly Australian owned supplement that is vegan-friendly and GMO-free.
The perfect addition to your Healthy Man Meal Replacement or just mix it with water cause it tastes that good.
Grab your own packet of Healthy Man Super Greens Powder and get the goodness into your diet today!