Free shipping on orders over $99
If you're looking for a dinner that takes less time to prepare than it does to boil an egg, but also tastes amazing and is packed with veggies and lean protein, then you'll want to try this –  Quick and Easy Chicken Satay Noodles Recipe.
This simple dish is not only super quick to make and packed with a variety of veggies, but it's also low in calories, clocking in at under 300 calories per serving.

Quick and Easy Chicken Satay Noodles Recipe
Ingredients
1/2 lb rice noodles or noodles of choice
14 oz cooked shredded chicken
2 tbsp natural peanut butter
2 tsp soy sauce
1 tsp sesame oil
1 lime juiced
2 tbsp sesame seeds
1 large carrot sliced
1 cup bok choy
1 red chilli finely chopped (optional)
1 cup snow peas
1 cup bean sprouts
1/4 cup fresh cilantro chopped
Olive oil spray
Method
Cook noodles according to packet directions, drain, then set aside.
Shred the cooked chicken and toss with the noodles
In a small bowl, whisk together the peanut butter, soy sauce, sesame seeds, sesame oil and lime juice. Alternatively, place in a clean jar, seal and shake together.
Place the carrot, bok choy, snow peas and chilli in a frying pan with a spritz of olive oil to lightly cook. Once cooked, add to the chicken and noodles.
Drizzle with the sauce.
Divide into four bowls and scatter with bean sprouts and cilantro to serve.
Serves 4 at 295 calories per serving.
Have you tried the Healthy Man Meal Replacement?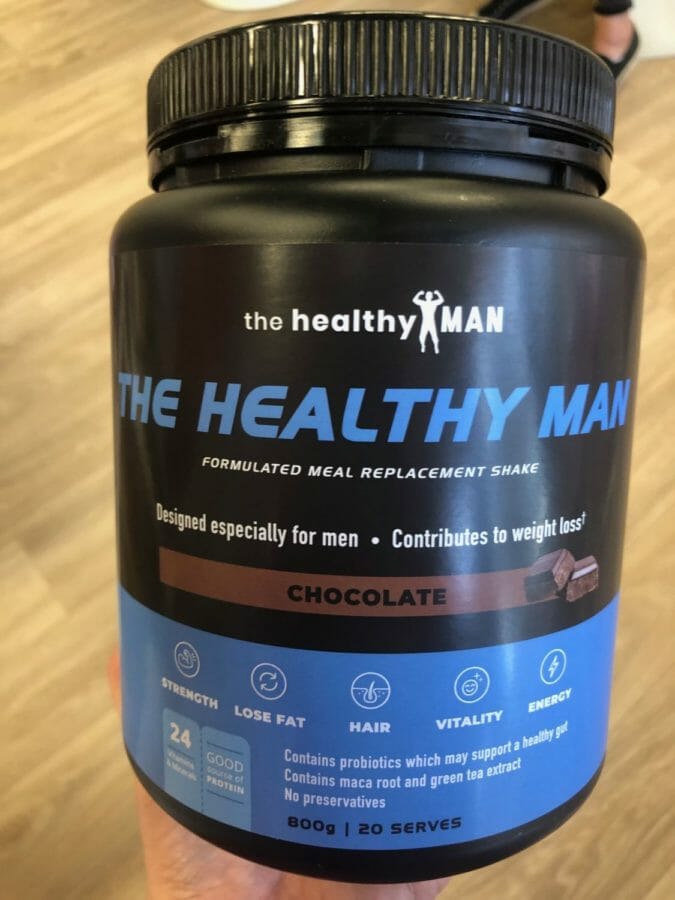 It's the perfect low-calorie meal replacement for busy blokes wanting to boost weight loss and improve overall health. It's full of whey and soy protein which means it'll leave you feeling full and satisfied and keep you going till your next meal.
If you want to shift some kilo's, look no further than The Healthy Man's Meal Replacement!
The Healthy Man Meal Replacement will:-
Enhance fat-burning ability
Improve gut health
Reduce beer belly
Increase stamina
Increase muscle strength
Increase energy, vitality and overall health