This delicious breakfast grill is a great full and filling meal that will get anyone off to a good start. This meal is loaded with protein and healthy carbohydrates to keep you feeling fuller for longer.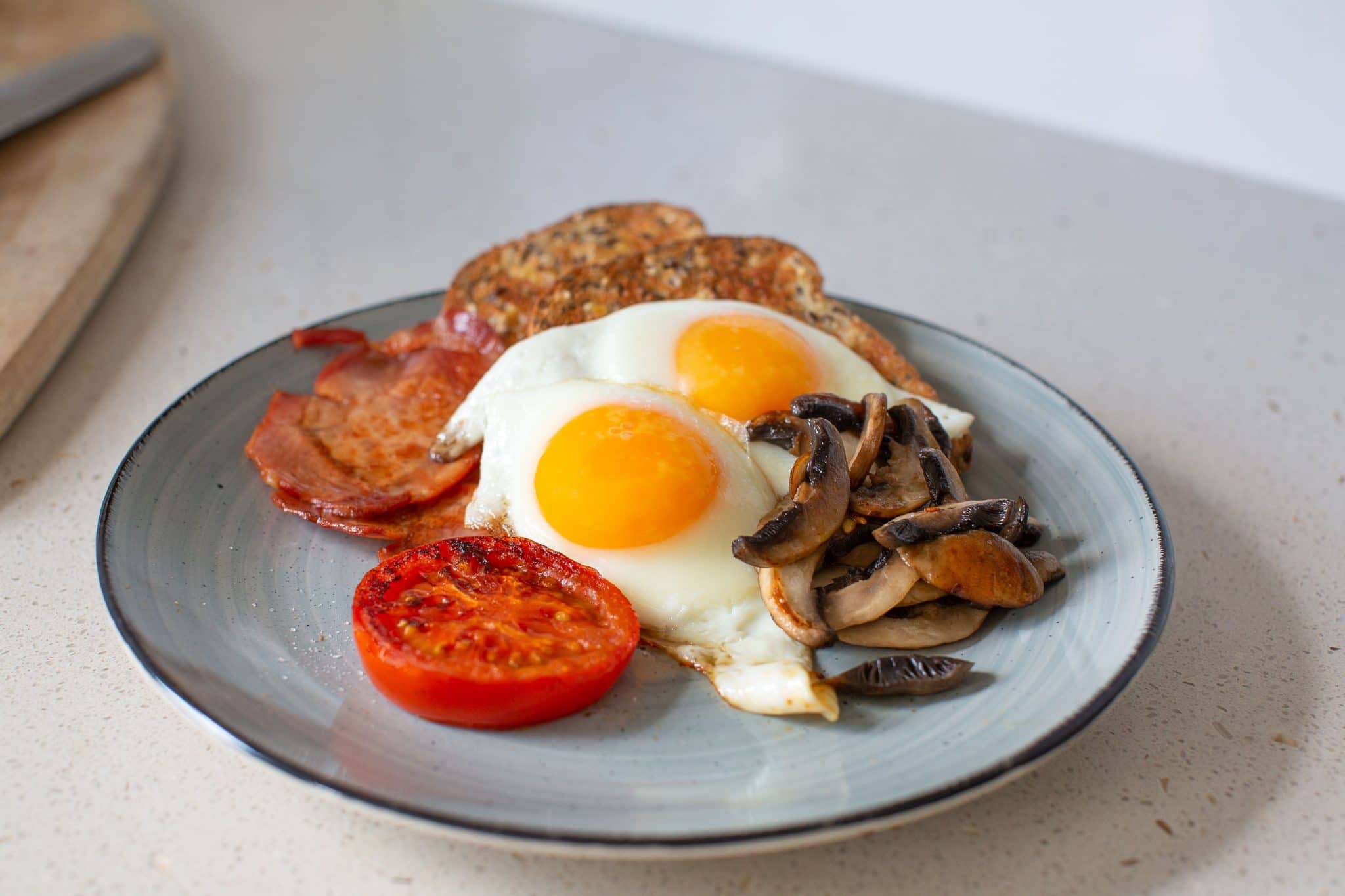 Breakfast Grill Recipe
Serves: 1
Prep time: 5 mins
Cook time: 15 mins
Ingredients:
Cooking oil spray
2 rashers of bacon 60g
½ tomato 50g
1 cup mushrooms, sliced 75g
2 eggs 100g
2 slices wholegrain or gluten-free bread of choice 65g
2 tsp sugar-free tomato sauce 16g
Salt & pepper to taste
Breakfast Grill Method
Heat a large frying pan over medium-high and lightly spray with cooking oil.
Add bacon and tomato and cook for 2-3 minutes, then add mushrooms to one side.
Pop bread down in the toaster.
As mushrooms cook down this should make room for your eggs. Crack in eggs and cook to your liking.
Place toast down first on a plate. Add eggs on top and bacon, tomato and mushrooms to the sides. Add a teaspoon of sauce to each egg and season to liking.
Nutritional information:
Calories: 400 per serve
Protein: 36 grams per serve
Total Fat: 13 grams per serve
Saturated Fat: 3.7 grams per serve
Fibre: 5.6 grams per serve
Carbs: 31 grams per serve
Total Sugar: 6.5 grams per serve
Have you tried the Healthy Man Meal Replacement?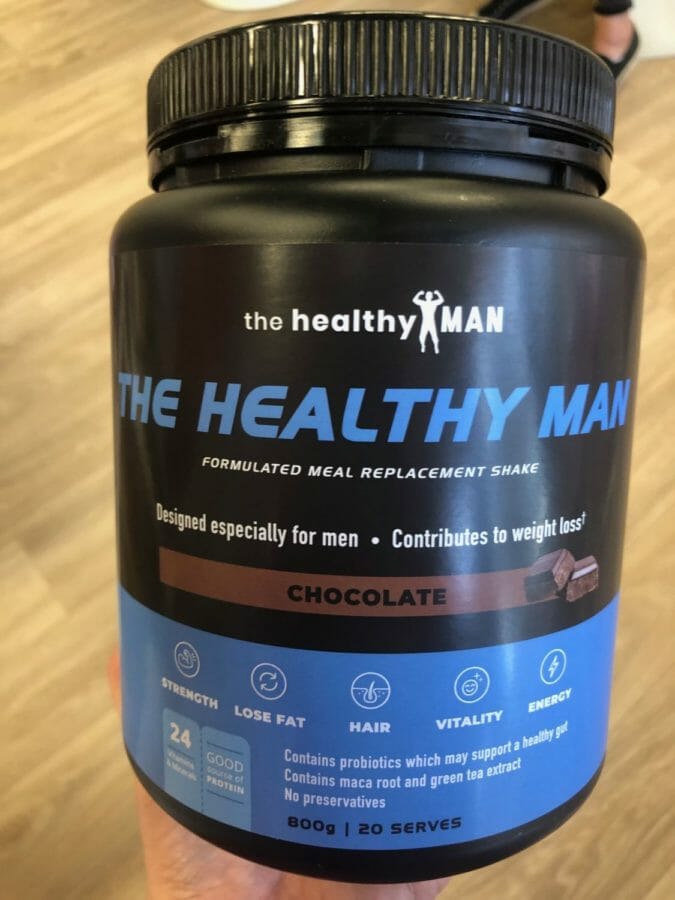 It's the perfect low-calorie meal replacement for busy blokes wanting to boost weight loss and improve overall health. It's full of whey and soy protein which means it'll leave you feeling full and satisfied and keep you going till your next meal.
If you want to shift some kilo's, look no further than The Healthy Man's Meal Replacement!
The Healthy Man Meal Replacement Shake is available in Chocolate and Vanilla and will:-
Enhance fat-burning ability
Improve gut health
Reduce beer belly
Increase stamina
Increase muscle strength
Increase energy, vitality and overall health