Healthy Christmas Baked Ham With Pineapple Glaze
If you and your family love baked ham at Christmas time, you'll be pleased to know that it's actually quite easy to prepare yourself. Unlike some traditional Christmas baked ham recipes that use brown sugar for the glaze, we love this Baked Ham Recipe as it's sweet thanks to the pineapple juice and balsamic instead.
It's such a versatile meat to use over the festive season for sandwiches, wraps, salads and hot dinners.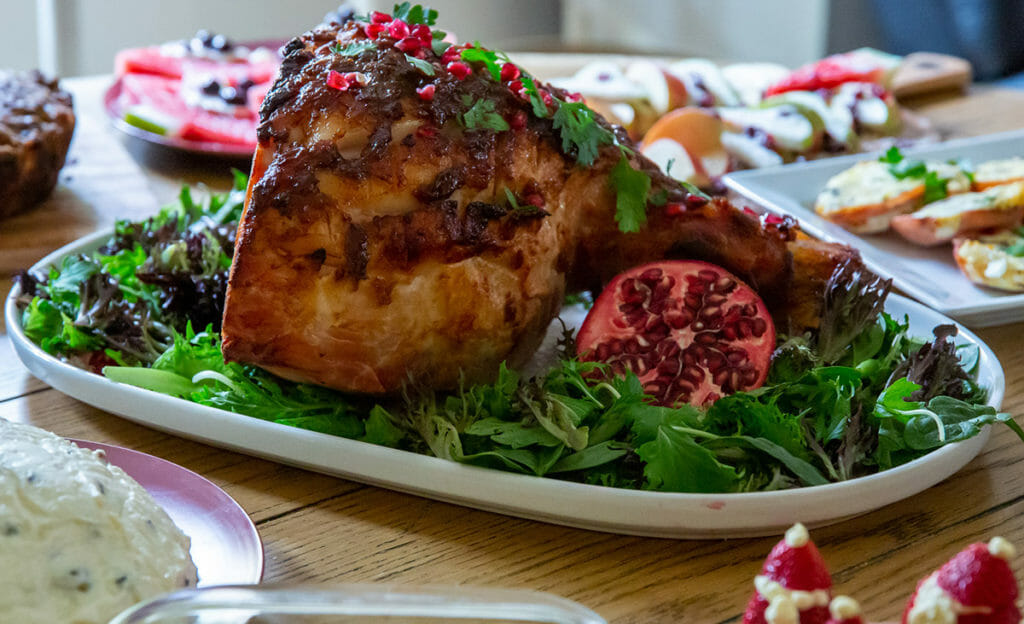 Christmas Baked Ham With Pineapple Glaze
Serves: 4
Ingredients for Christmas Baked Ham With Pineapple Glaze
3.6 kg whole ham joint boneless
5 tbsp balsamic vinegar
5 tbsp pineapple juice + extra if needed
30 whole cloves
2 tbsp grainy mustard
Instructions for Christmas Baked Ham With Pineapple Glaze
Boil the ham in boiling water, skimming the scum from the top of the joint, for about an hour. This just speeds up the cooking time.
Allow the ham to cool enough so that you can handle it. Meanwhile, mix together the balsamic, pineapple juice and grainy mustard.
Score the ham with a sharp knife one way and then score it in the opposite direction to create diamond shapes on the flesh of the meat.
Poke a clove onto the points of each diamond.
Pour the balsamic mixture over the ham and place it into a 170C oven. Cook for half an hour, then scoop up any mixture that has run off the ham and baste the ham.
Cook for another two hours, basting every twenty minutes, and if you need more liquid add more pineapple juice.
Leave to rest for 20 minutes under foil before serving.
Nutritional Information for Christmas Baked Ham With Pineapple Glaze:
258 calories per 100g
Have you tried the Healthy Man Meal Replacement?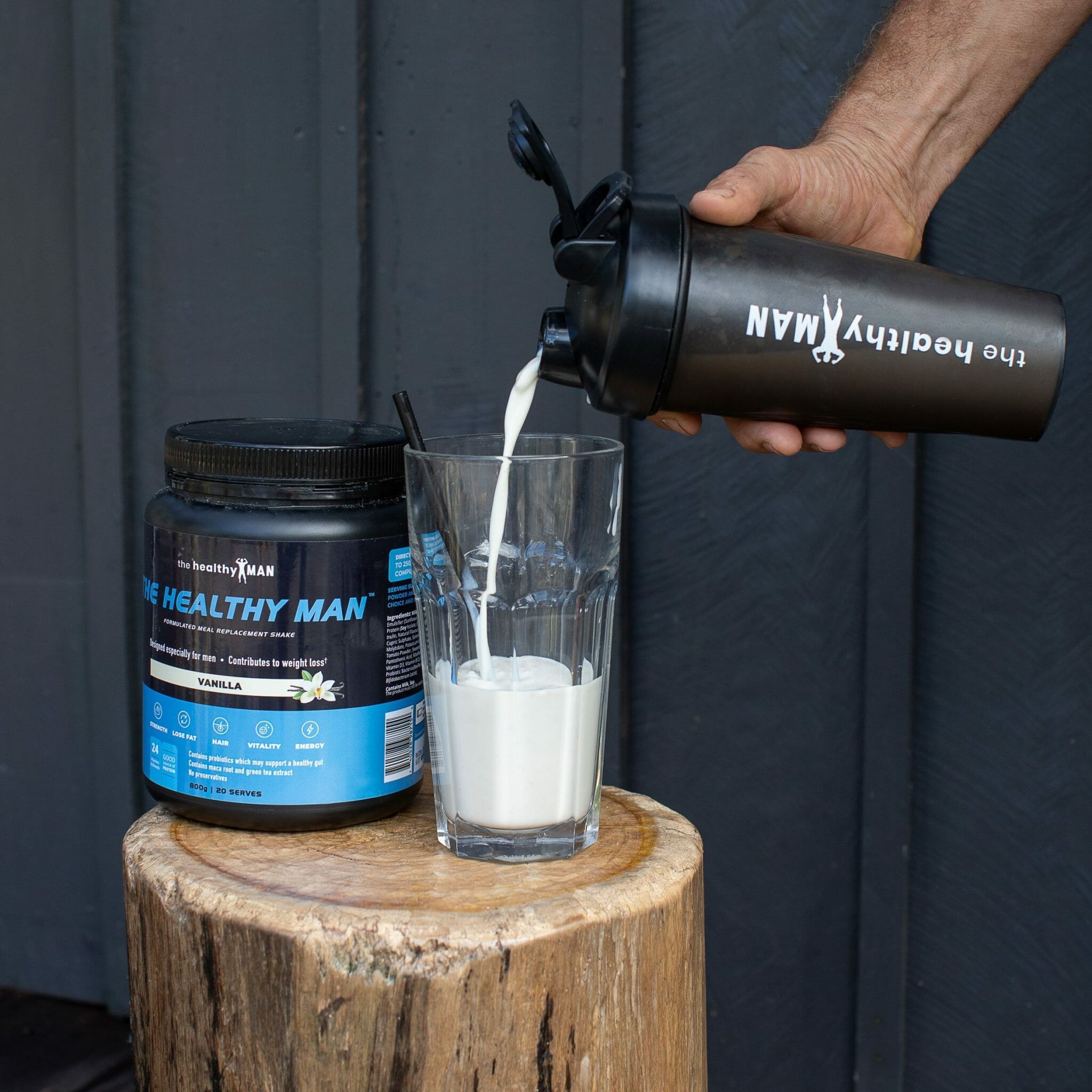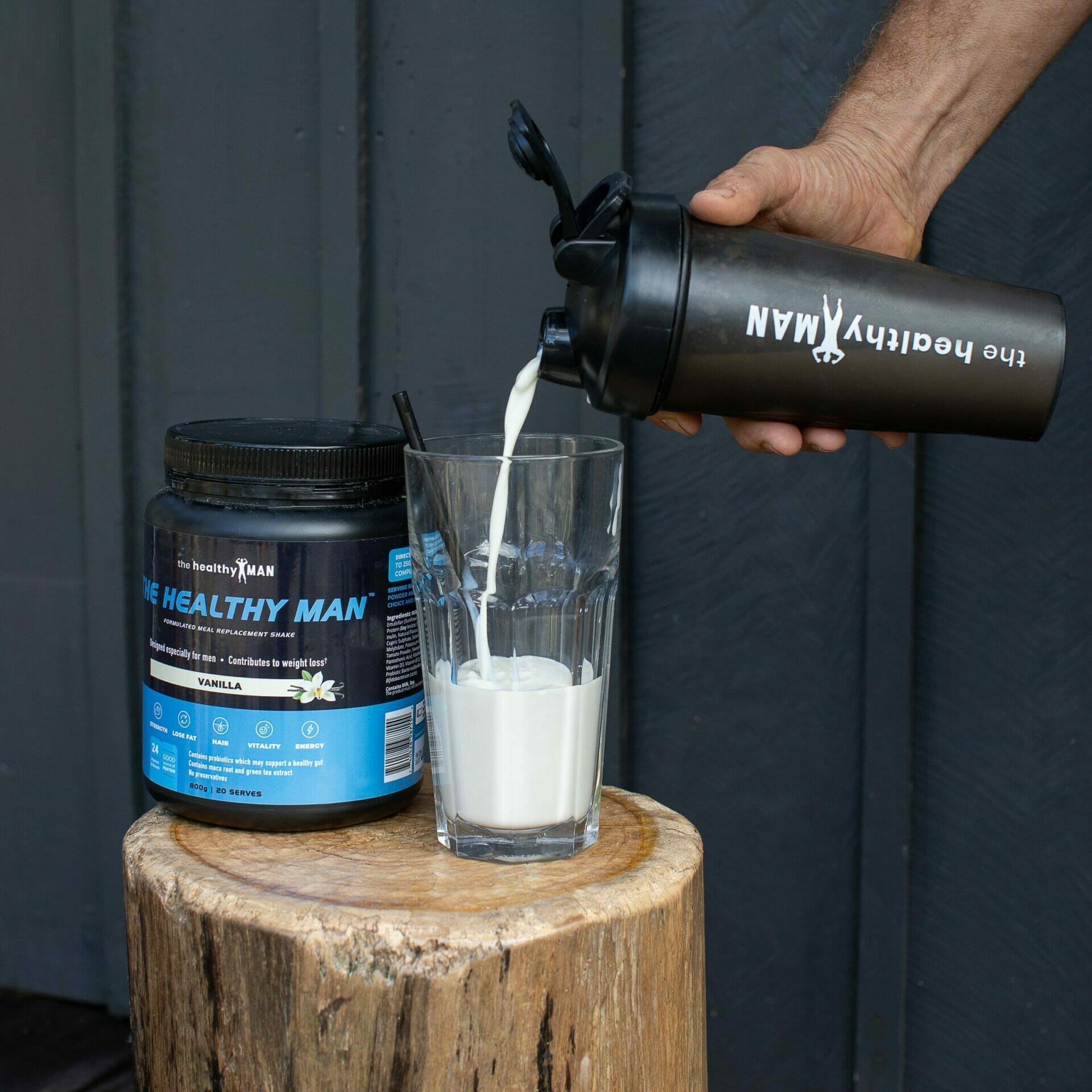 It's the perfect low-calorie meal replacement for busy blokes wanting to boost weight loss and improve overall health. It's full of whey and soy protein which means it'll leave you feeling full and satisfied and keep you going till your next meal.
If you want to shift some kilo's, look no further than The Healthy Man's Meal Replacement!
The Healthy Man Meal Replacement Shake is available in Chocolate and Vanilla and will:-
Enhance fat-burning ability
Improve gut health
Reduce beer belly
Increase stamina
Increase muscle strength
Increase energy, vitality and overall health