Quick Oat Power Porridge Recipe
Easy homemade microwave Quick Oat Power Porridge to get your day started off right. A great recipe to repeat throughout the week adding different fruits at different times to suit your tastes.
The perfect winter warmer breakfast to make sure you start your day off on the right foot. To make this recipe vegan friendly you can swap out the Greek yoghurt with coconut yoghurt.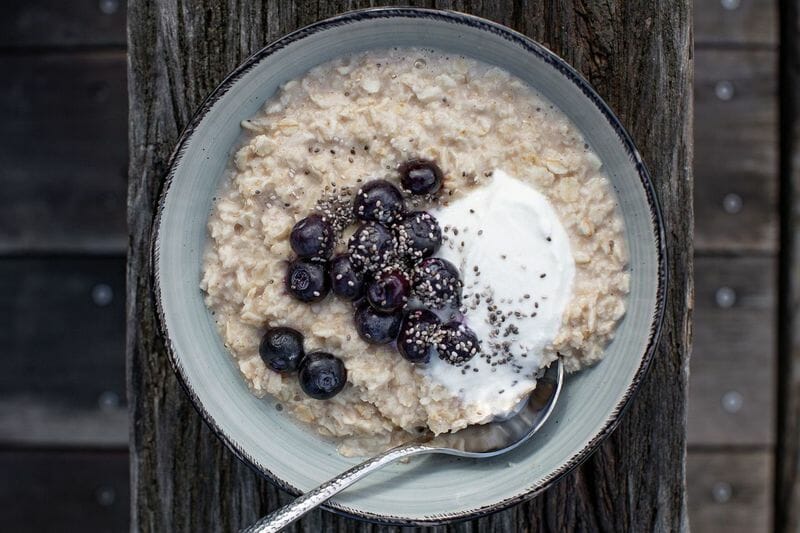 Quick Oat Power Porridge Recipe
Serves: 1
Prep time: 5 mins
Cook time: 15 mins
Quick Oat Power Porridge Ingredients:
2 tbsp blueberries, fresh or frozen (30 grams)
½ cup rolled oats (50 grams)
½ cup water
2 tbsp Greek natural yoghurt (40 grams)
1 tbsp chia seeds (15 grams)
1 tsp cinnamon (1 gram)
Quick Oat Power Porridge Method:
Method Place frozen blueberries and rolled oats in a bowl per person and cover each with ½ cup water.
Microwave each bowl on high for 1 minute. You may need to cook for longer depending on your microwave and to reach desired consistency.
Add Greek yoghurt, chia seeds, and cinnamon and enjoy.
Quick Oat Power Porridge Nutritional Information per serve:
Energy: 1335 kilojoules / 319 calories
Protein: 13 grams
Total Fat: 12 grams
Sat Fat: 3.1 grams
Fibre: 12 grams
Carbs: 34 grams
Total Sugar: 5.5 grams
Have you tried the Healthy Man Meal Replacement?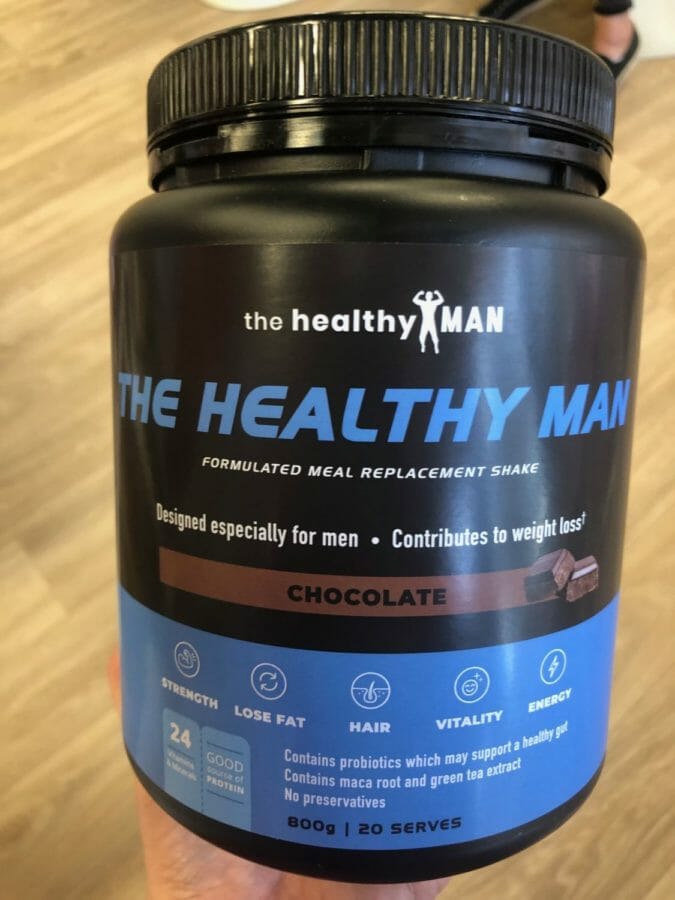 It's the perfect low-calorie meal replacement for busy blokes wanting to boost weight loss and improve overall health. It's full of whey and soy protein which means it'll leave you feeling full and satisfied and keep you going till your next meal.
If you want to shift some kilo's, look no further than The Healthy Man's Meal Replacement!
The Healthy Man Meal Replacement Shake is available in Chocolate and Vanilla and will:-
Enhance fat-burning ability
Improve gut health
Reduce beer belly
Increase stamina
Increase muscle strength
Increase energy, vitality and overall health