Free shipping on orders over $99
30 % Off
🔍

Description
This pack includes:
Super Greens
Formulated to boost your energy and support your immune system. The power-packed powder contains 37+ whole food ingredients which deliver a powerful blend of vitamins, minerals, antioxidants and omega-fatty acids to give you the energy you need to get through the day.
Super Greens contains: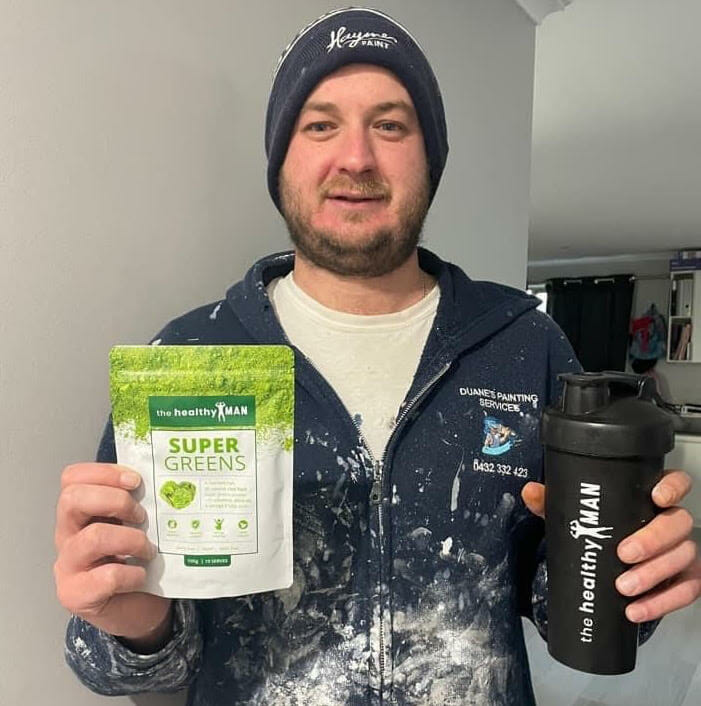 Energy to Get Through the Day
"Super Greens give me the energy to get through the day, I have these in the morning in my smoothie. Working long hours and starting early in the morning I need all the energy I can get."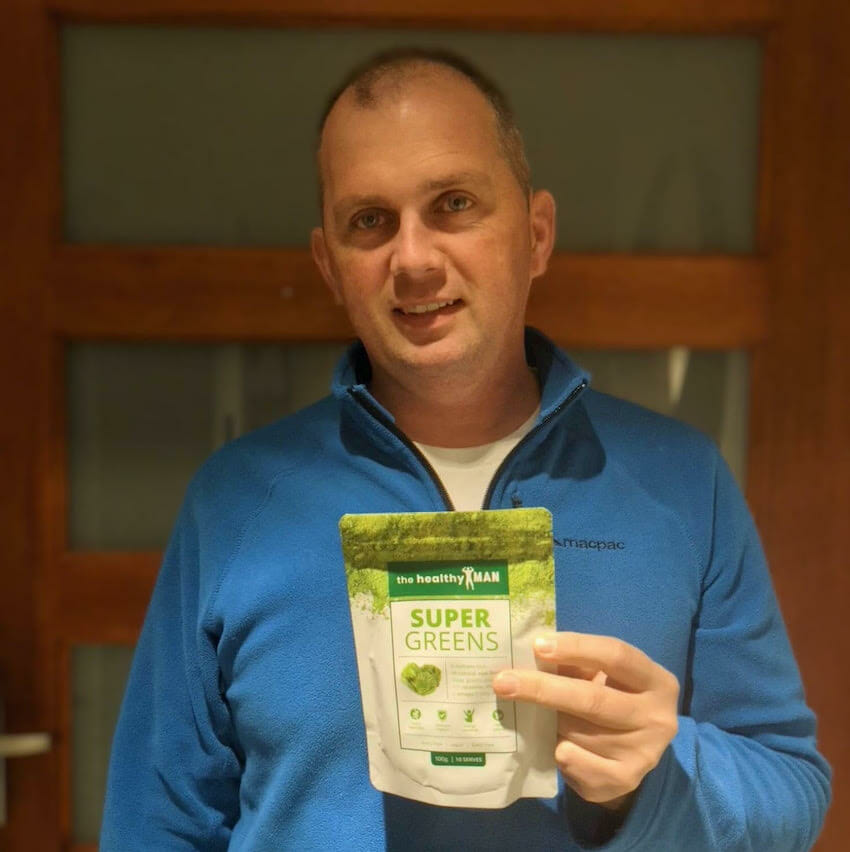 Dad of 2
"I add Super Greens to my smoothie in the morning. It gives me immune system support and the energy I need in the morning to get through to lunch."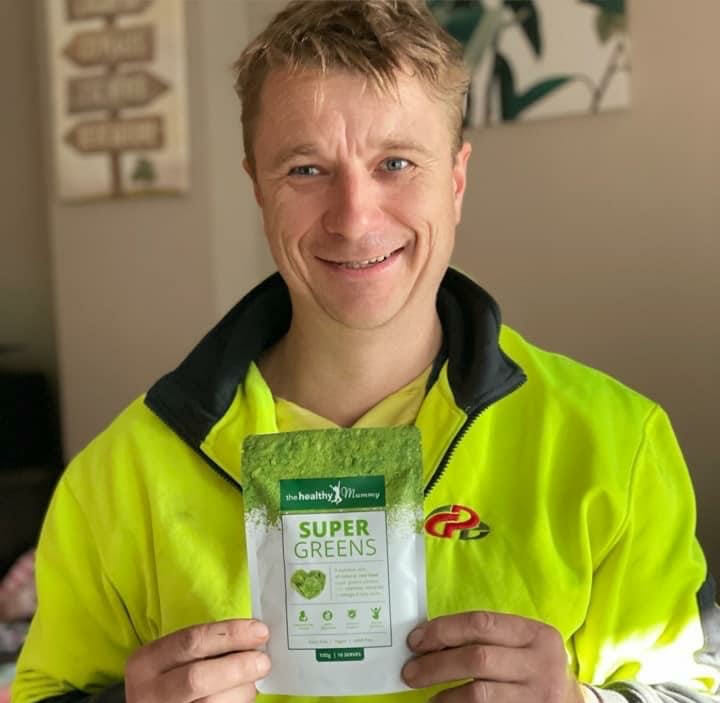 Bloody Ripper Product
"All I have to do is add it to my daily smoothie and I know I'm flooding my body with all the good stuff it needs to thrive during busy weekdays."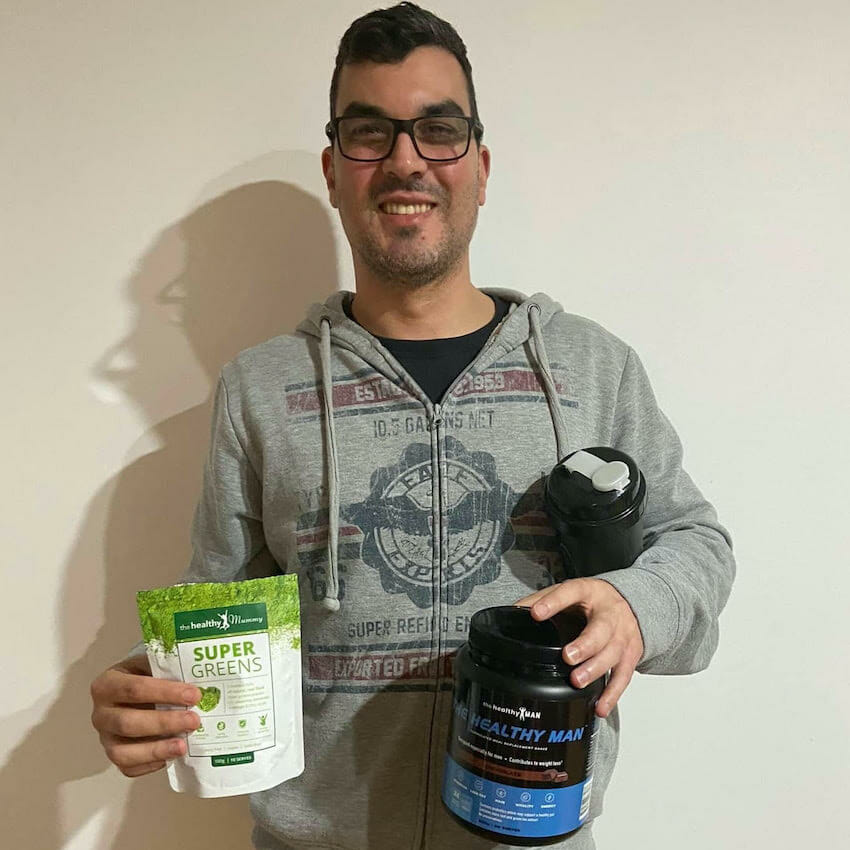 Better Together
"I love the Super Greens mixed into my healthy man smoothie each day. I find the flavour really nice and pleasant and they really give me a boost of energy."
Ingredients: Super Greens And Herb Blend 38.5% (Spirulina, Barley Grass Powder, Alfalfa Powder 3.3%, Chlorella Powder, Kale Powder 0.4%, St Mary's Thistle Powder, Spinach Powder 0.4%, Peppermint Leaf Powder 0.1%, Dandelion Leaf Powder 0.1%), Super Fruit And Veg Blend (Amla Fruit Powder 4.7%, Pear Juice Powder, Acerola Berry Powder, Aronia Extract, Mangosteen Fruit Powder, Carrot Powder, Carica Papaya Fruit Powder, Cranberry Fruit Powder, Yumberry Juice Powder, Beetroot Powder, Bilberry Fruit Powder), Fibre Blend (Flaxseed Meal, Chia Seed Powder, Psyllium Husk Powder), Pea Protein Isolate 8.3%, Inulin, Acidity Regulator (Citric Acid), Emulsifier (Lecithin Sunflower), Lithothamnion Calcareum, Natural Flavours (Cranberry And Vanilla), Brown Rice Protein, Natural Sweetener (Thaumatin), Coconut Water Powder, Anti-Caking Agent (Silicon Dioxide), Lactobacillus Acidophilus 200b, Lactobacillus Rhamnosus 200b, Agarics Bisporus Mushroom Powder.
A: This product does not contain any ingredients with gluten, however it may have come into contact with gluten during processing and the has not not undergone testing to show they are gluten free.
A: No, the Super Greens supplement does not contain any dairy.
A: Yes! The Super Greens is suitable for vegans and vegetarians. It contains no diary or other animal products.
A: Great question! Our products are created with mums in different stages of their journey in mind. Super Greens supplement does not contain soy, but are produced in a factory which also manufacture products that contain soy
A: Once you have opened the Super Greens pouch, you should consume the product within 3 months.
A: The materials in our Super Greens and Immune are one of either spray dried, drum dried, air dried, freeze dried or refractive drying. Every ingredient has a different method of drying, depending on the manufacturer and country from where it came from
A: The Super Greens products and all of the claims on the packaging are targeted and accurate for adults (not children). If you would like your children to consume this product, see below for more information:

Children under 3: not recommended

Children under the age of 12: The ingredients in this product could be consumed by children under the age of 12, however we recommend seeking the advice of a healthcare professional to check if this product right for your child. Note further comments below**

12-16 years: ½ serve (5g) Not recommended for weight loss or total meal replacement in children. Use in conjunction with healthcare professional's advice.

16 years and over: 1 serve (10g) 16 years and over are treated as adults from a dosage point of vi