Free shipping on orders over $99
5 kilos down already with the Healthy Man Meal Replacement and Jimmy is loving his new routine
By using The Healthy Man Meal Replacement every morning for breakfast and as an afternoon snack, Jimmy Lokeni from Sydney has lost 5 kilos in just 6 weeks and is well on his way to getting to his goal weight.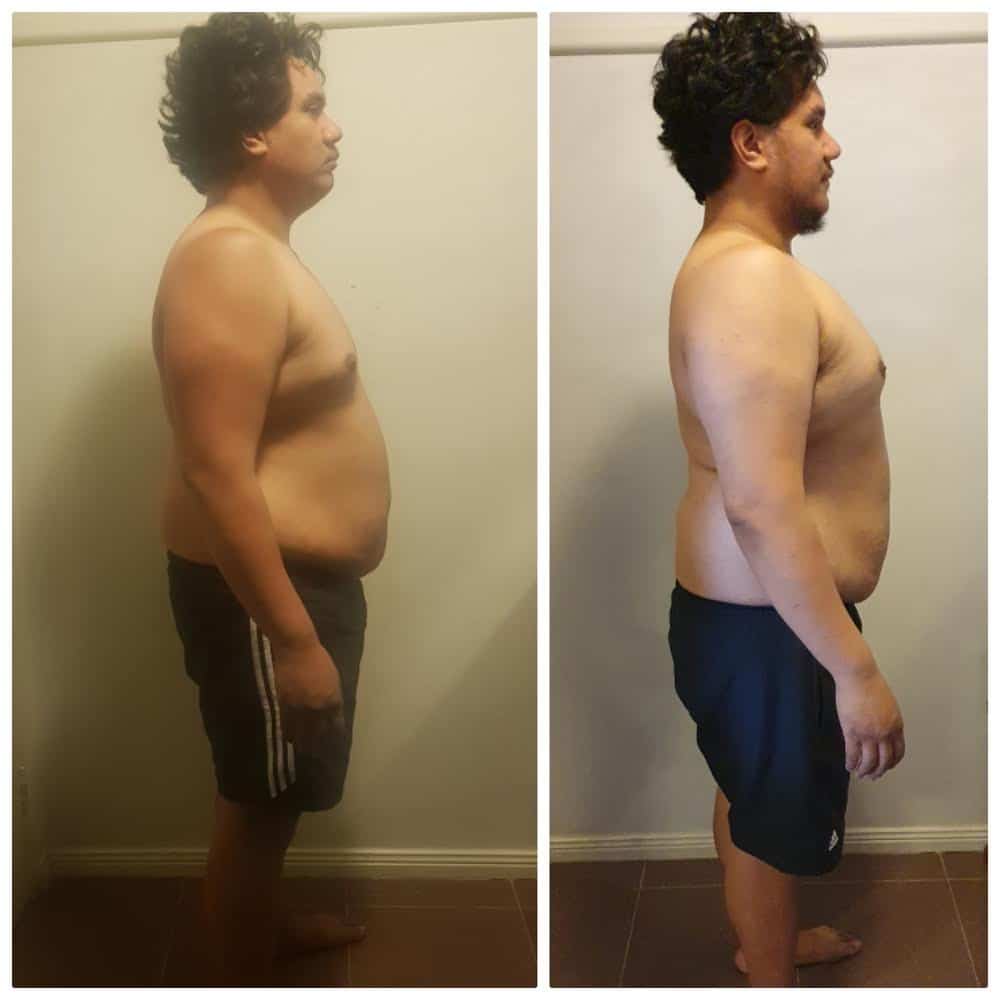 Weight Loss Results – 5 kilos in 6 weeks
"My starting weight was 130 kilo and I'm now at 125 kilos."
With his goal weight of 100 kilos, Jimmy has found he has loads more energy and is not craving sweets and chips as much as he was. He's also found in the 6 weeks he has been using the Healthy man Meal Replacement he has better gut health and better mental health too.
"I want to continue to lose weight, get fitter, stronger, healthier feel comfortable in clothes again for myself and be around for my family and to be active with my 2 kids."
Jimmy uses the chocolate flavour for breakfast every morning and has a vanilla flavour as an afternoon snack.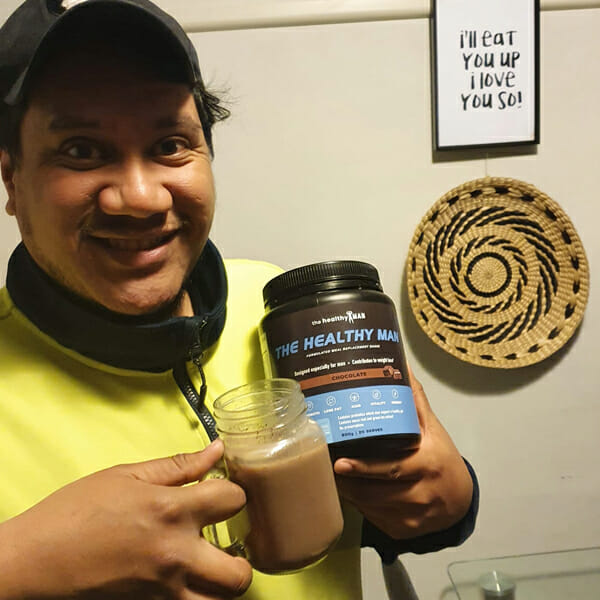 "It's so convenient"
Part of the reason Jimmy has found it so easy to make the meal replacement part of his daily routine is its convenience.
"It's so easy for myself to get ready every night for the next day and easy enough to grab and go if I forget. I find it convenient as I'm not skipping breakfast. It's smooth and filling and keeps me on track and feeling full keeps the cravings away."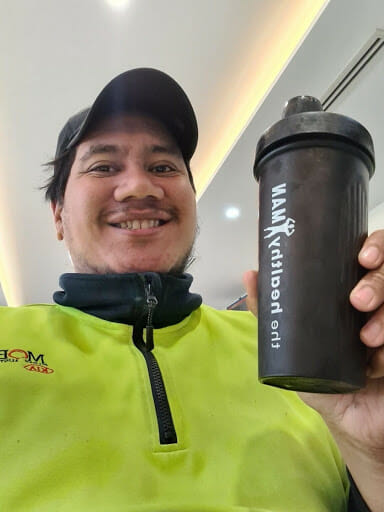 Jimmy is more than happy to recommend The Healthy Man Meal Replacement to others!
"I definitely would recommend them and even have gifted tubs to family members as I believe is a great product and company."
Want to get on top of your health goals like Jimmy? The Healthy Man Meal Replacement can help!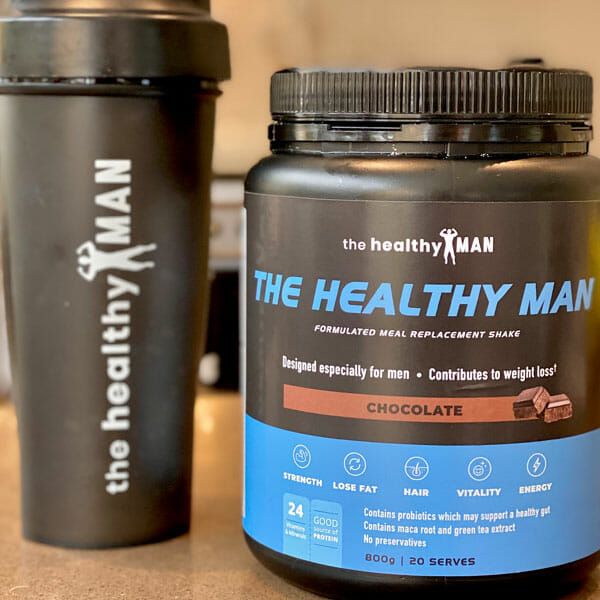 The Healthy Man Meal Replacement Drink is scientifically formulated especially for men to help support their health, vitality, nutrition and weight loss.
Scientifically formulated Meal replacement shake designed especially for men
High-quality whey protein, 22.4g per serve, when made up with skim milk
An essential blend of nutrients copper, selenium and a good source of zinc for hair colouration, and biotin for hair maintenance, supporting men's hair health
Protein and fibre to keep you fuller for longer
Supports strength, vitality and energy 
Contributes to weight loss – banish the beer gut!
24 vitamins and minerals 
Probiotics to support gut health
Tomato (Lycopene) for heart and prostate health
Contains a specialised blend for men; Green tea extract, Maca root powder, MCT, to kick start your day and workout properly
No artificial colours, flavours or preservatives
Quick and easy to make for on-the-go consumption
No added sugar – sweetened naturally, no sucralose
The Healthy Man Meal Replacement Shake is available in Chocolate and Vanilla.
Find out more and get your tub of The Healthy Man Meal Replacement here