No longer a brekky skipper, Phillip starts his day with the Healthy Man Meal Replacement and has lost 4 kilos!
In just a matter of weeks, Phillip Plamer from Melbourne has lost nearly 4 kilos by using The Healthy Man Meal Replacement every day for breakfast.
"I started at 131.6kgs and I'm now 128kgs and feeling great!"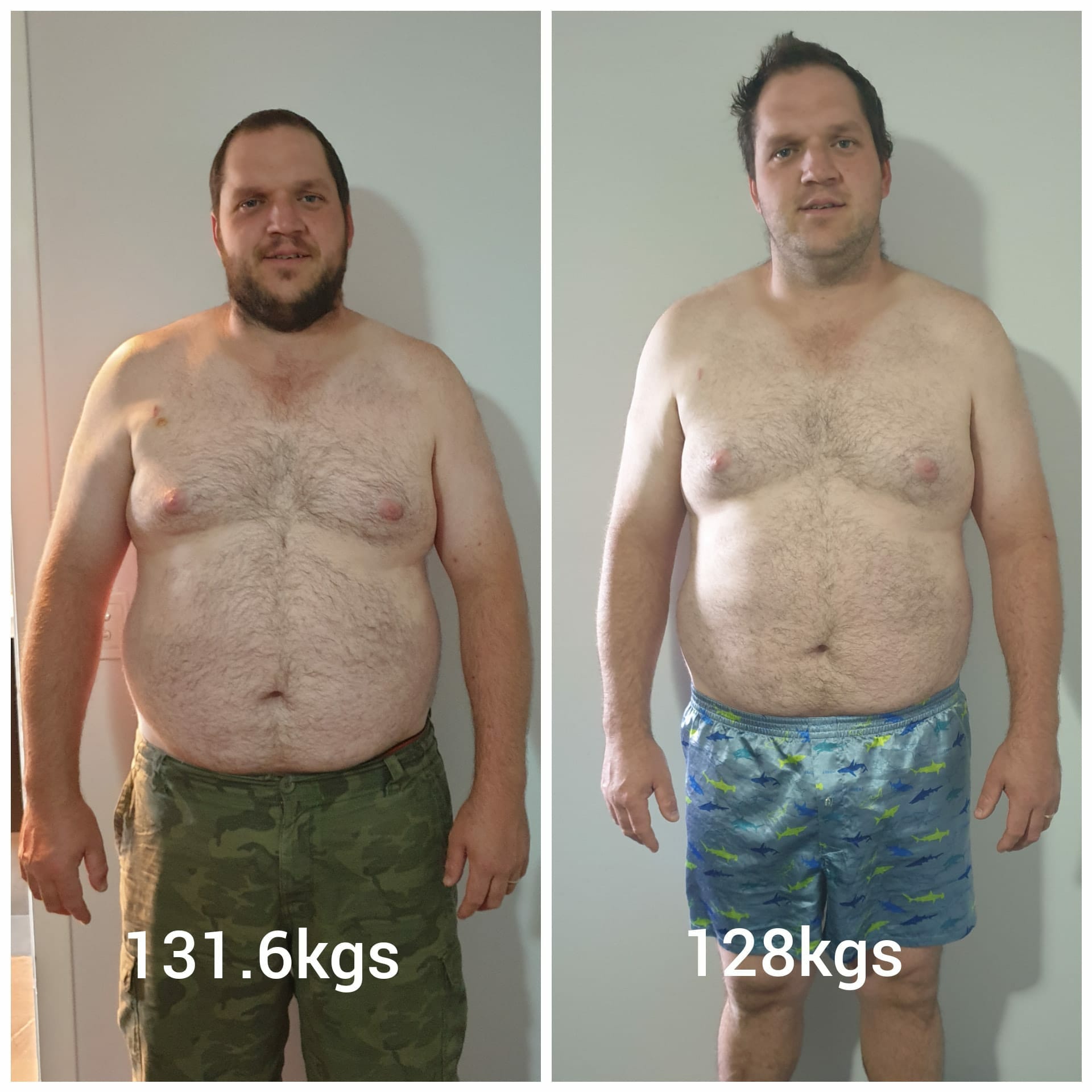 Along with the weight loss, Philip has felt some other health benefits since incorporating the Healthy Man Meal Replacement into his daily routine.
"I've definitely seen some health changes while using the Healthy Man Meal Replacement, I have more energy, I'm finding I'm not hungry and overeating and I feel like I'm becoming a lot fitter also."
"I feel great using them and I don't feel so sluggish anymore. Plus I'm less bloated which is a bonus."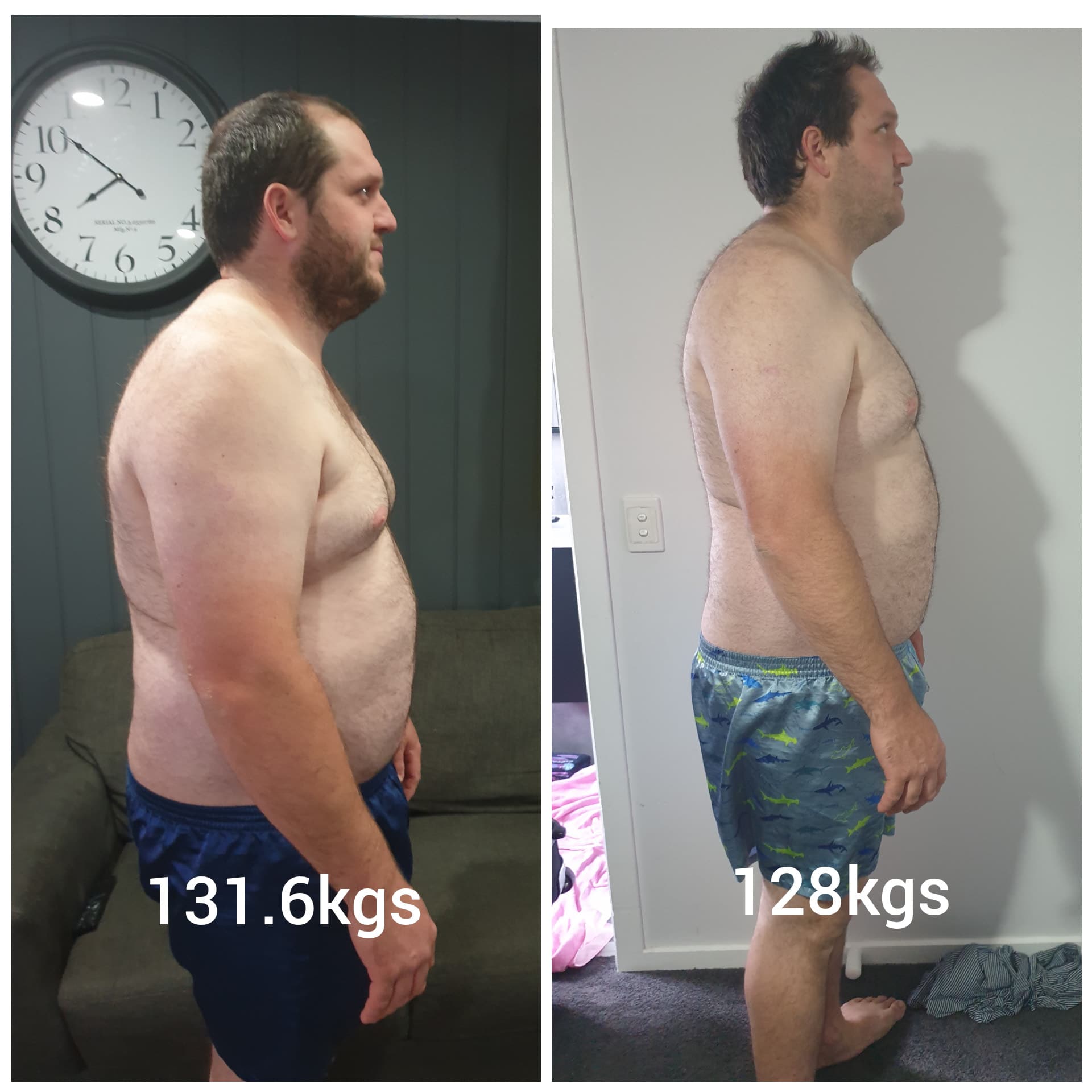 Philip admits he would often skip breakfast but ensuring he starts his day with the meal replacement has meant his metabolism is boosted and he's set up for the day.
"They have definitely helped me to stop skipping breakfast which was a huge thing I was doing, the fact they were so quick to make made them perfect for in the morning as they were great to just make on the go."
"It's got a really nice chocolatey flavour that isn't too sweet and it leaves me feeling full and satisfied."
"I'm looking forward to occasionally having them for lunch rather than reach for takeaway."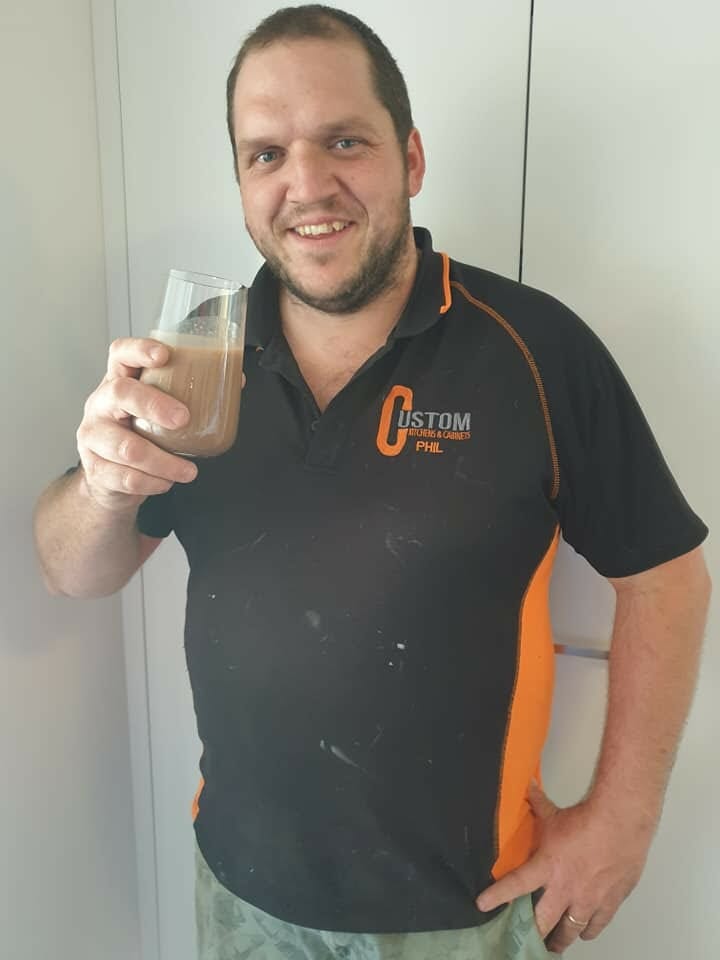 Philip plans on continuing his journey of losing weight and living a healthier lifestyle by keeping the Healthy Man Meal Replacements as part of his daily routine.
"They're amazing – I absolutely love them. They're quick, easy to make, taste great, convenient and perfect for on the go I'd definitely recommend them, in fact, I already have!"
Have you tried the Healthy Man Meal Replacement?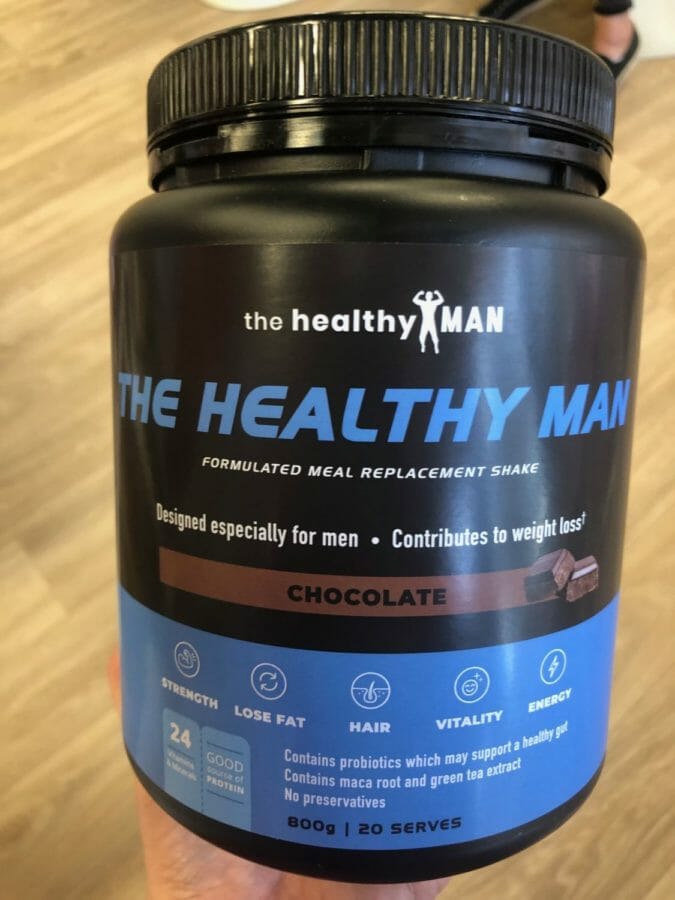 It's the perfect low-calorie meal replacement for busy blokes wanting to boost weight loss and improve overall health. It's full of whey and soy protein which means it'll leave you feeling full and satisfied and keep you going till your next meal.

If you want to shift some kilo's, look no further than The Healthy Man's Meal Replacement!

The Healthy Man Meal Replacement Shake is available in Chocolate and Vanilla and will:-
Enhance fat-burning ability
Improve gut health
Reduce beer belly
Increase stamina
Increase muscle strength
Increase energy, vitality and overall health