The top 10 weights workout mistakes
If you've decided you want to build up some muscle by incorporating weights workouts into your overall workout routines there are some common mistakes you'll want to make sure you avoid.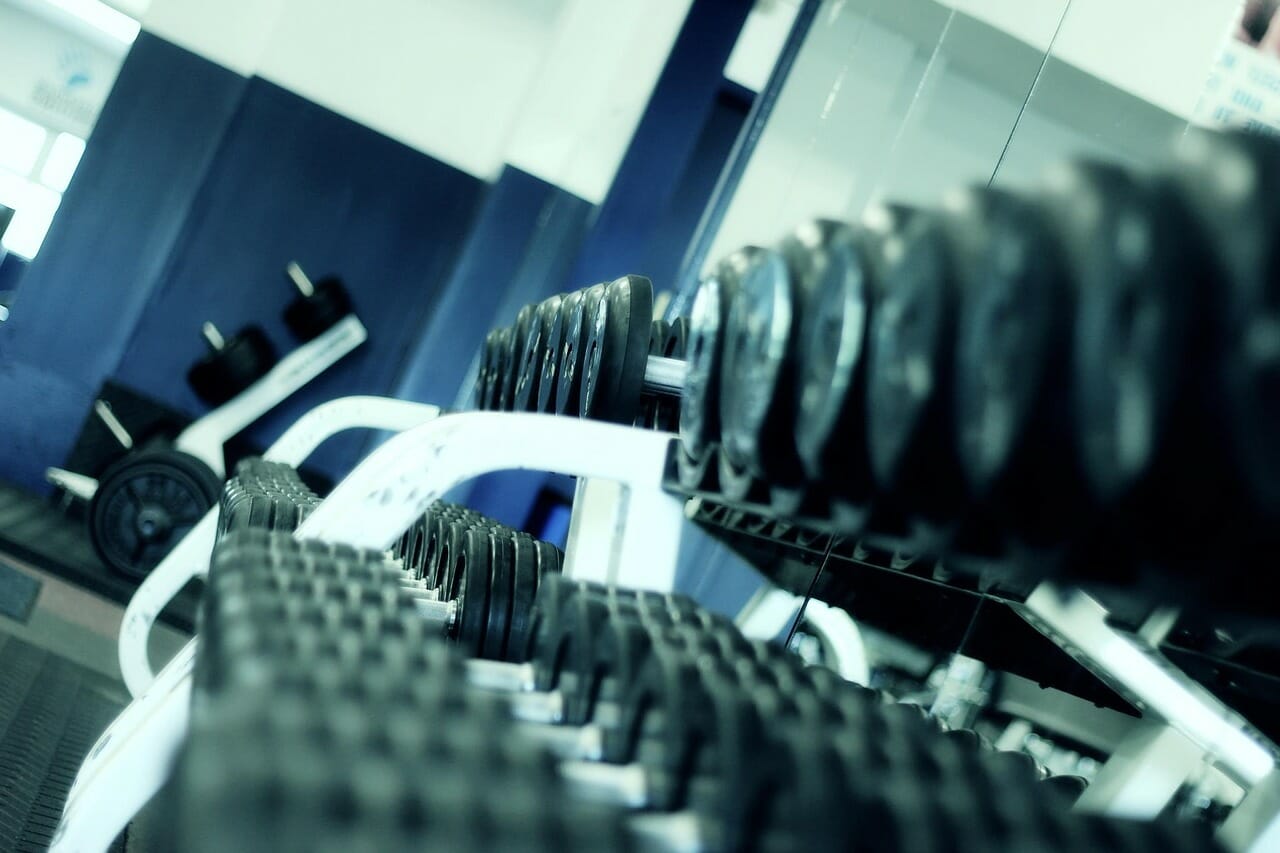 10 weights workout mistakes you want to avoid
Everyone is a beginner at one point and if you want to get the most out of your weights workout you'll want to make sure you don't do these 10 things when starting out.
Jumping straight in
You get to the gym, see all the weights lining the wall and decide to jump straight in, copying what another person is doing. Or you buy some for your at-home gym and get to working out.
But wait, you don't really want to do this. If you just jump in and don't bother learning how best to use the weights with correct movements, you could end up hurting yourself, and you're not likely to get the best results.
The best way to avoid any issues or injuries is to engage a personal trainer, even if it's only for a few sessions. They can then advise the best exercises for you, properly do them, avoid injuries and how or when to increase weights.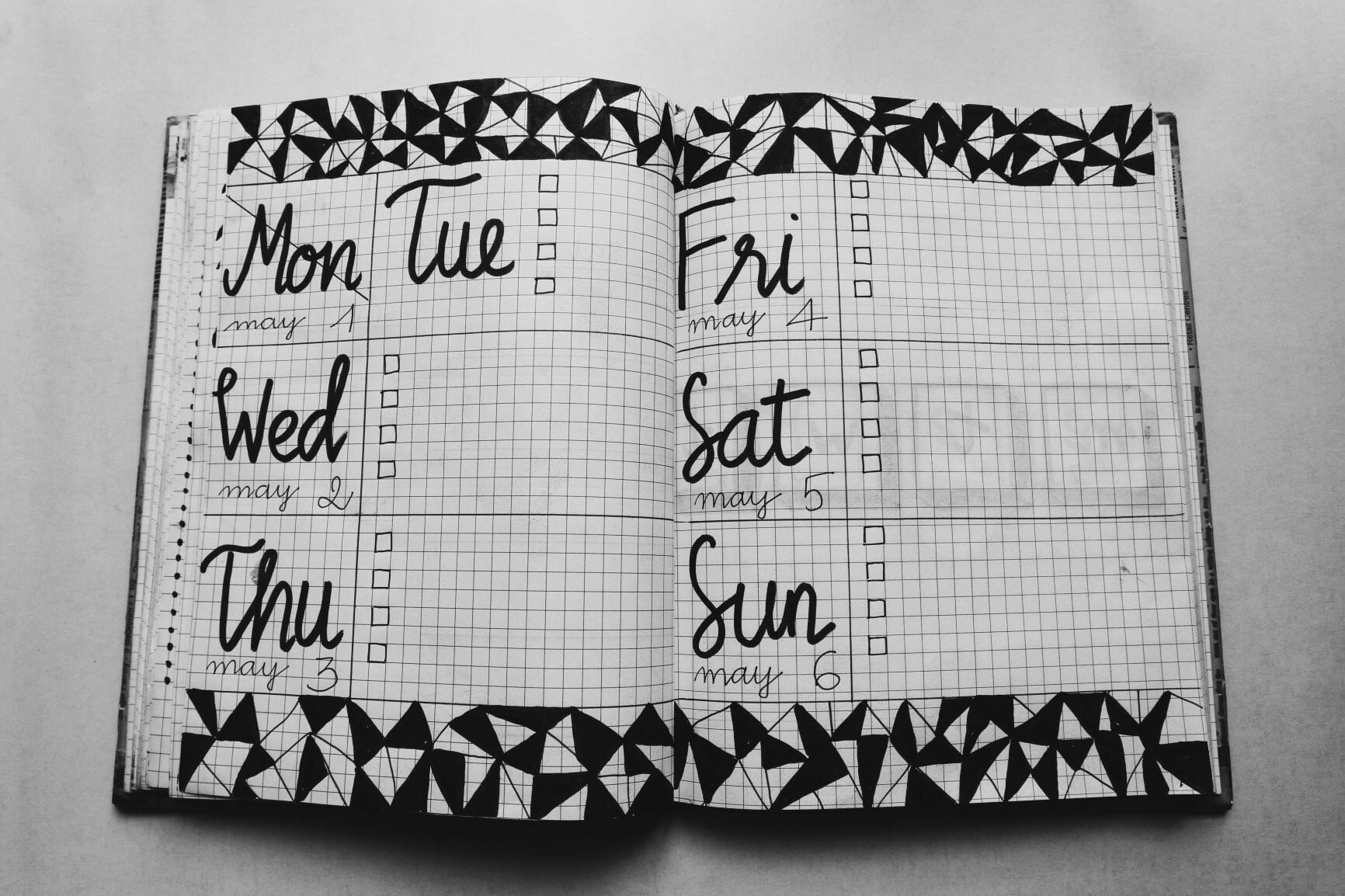 As the old saying goes – planning to fail by failing to plan
The best way to get the best results is by developing a plan, especially a personalised one suited to you and your goals. Without a plan, you'll likely miss specific exercises that you don't like but that will help you achieve your goals.
You also need to make sure you're not overworking certain muscle areas whilst ignoring other areas. Making sure you're working all your muscle groups equally will help improve muscle building. Developing a training plan that inspires you rather than just being a set of monotonous instructions will mean you're more likely to complete it. The program should guide you from one exercise to the next, document what you've done, and evolves along with you.
Work on your swing
Most first-timers with weights use their body's momentum to help them lift dumbbells even if they've gotten guidance from a trainer. Doing this means you have less control over what you're doing, which may put you at a higher risk of injury. Use the strength of your muscles instead of your bodies momentum when using dumbbells or barbells.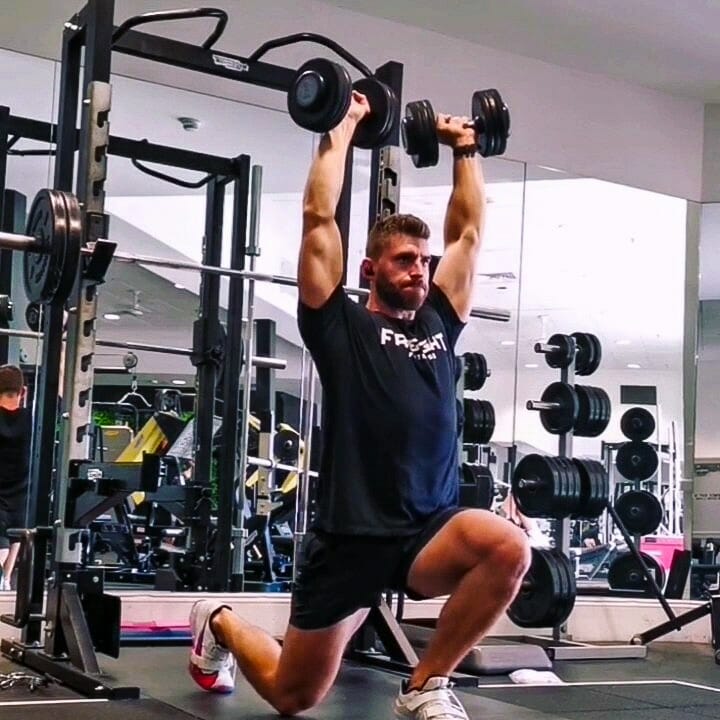 Not switching up the muscles you work.
We've mentioned this a little before, but the reality is we all know that we can fall into the trap of only doing exercises we enjoy. However, when you're trying to build muscles through a range of weights workout, you need to ensure you don't concentrate on specific muscle groups.
You may concentrate on your upper body because you see the results faster or because you just don't like leg day. The problem with this is if you ignore your legs, they won't grow or strengthen. And if you keep repeating the same exercises for your upper body, you'll reach a plateau in terms of results. Working the same muscle groups with the same exercises will likely mean you won't see results as the muscles get used to the movements.
The entire body needs to get a good workout, and this applies to beginners more than anyone. Your weight training schedule should therefore be as diverse as possible.
Sticking to the same number of reps.
Newbies to weights workout often work under the misunderstanding that more reps are the path to bigger results in weight training. In actuality, 8–15 reps per set are sufficient to grow muscles. The quantity of reps isn't as significant as the point at which the muscles decline.
For example, always doing 10 reps and only 10 reps will likely mean your development will stall. If you diversify the number of reps, you'll see more consistent and positive results. One way to diversify your reps is to do fewer reps when you increase your weights and more when using lighter weights. Modify your rep range every 4–6 weeks to optimise your exercise.
Long periods of rest between sets
Taking breaks or periods of rest between sets is an essential part of any workout regime. But beware of getting distracted by your phone, your gym partner or watching others. Distractions like this will prevent you from achieving your goals if you do them for too long.
Resting between sets is necessary during a weights workout to allow your muscles to recover their ability to contract. But if you rest for more extended periods than said on your training program, you'll simply be losing time and giving your muscles time to cool down.
Starting weights workouts at the heaviest weights.
Your training program tells you to use a particular weight for triceps exercises during the first six weeks, and you think it's too light. Keep using it anyway! Your muscles need time to adapt to the new stimuli. At this stage, it's far more crucial that your form is correct and how much you're lifting is of secondary concern. Once you've fully mastered the form, you can go up to the next weight class.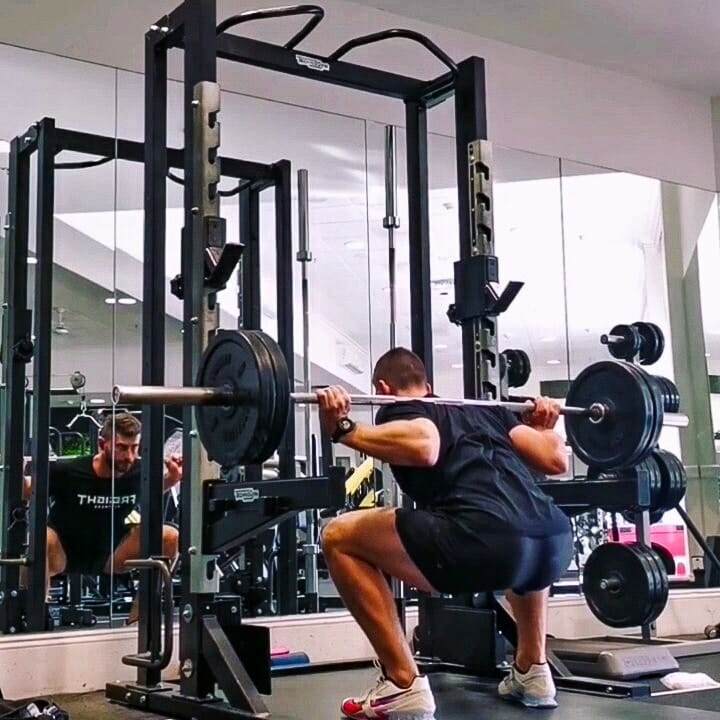 Being afraid of barbells
Many beginners stick with dumbbells and ignore barbells. That's a blunder because barbell exercises are also helpful for training your whole body and building muscle. They imitate the body's actual movements. Adding more diversity to your workouts is assured to help you accomplish your goals quicker.
Check out these 5 single dumbbell or kettlebell workouts from our trainer Ed!
Spending hours in the gym
It's a myth that the ideal training plan means spending hours in the weights room. The typical rule is, weights-based workouts shouldn't last longer than 45 minutes. Prevent apathy by sitting down with your instructor and designing a training plan that works various muscles on different days. How long you spend training is less critical than the quality of the workout.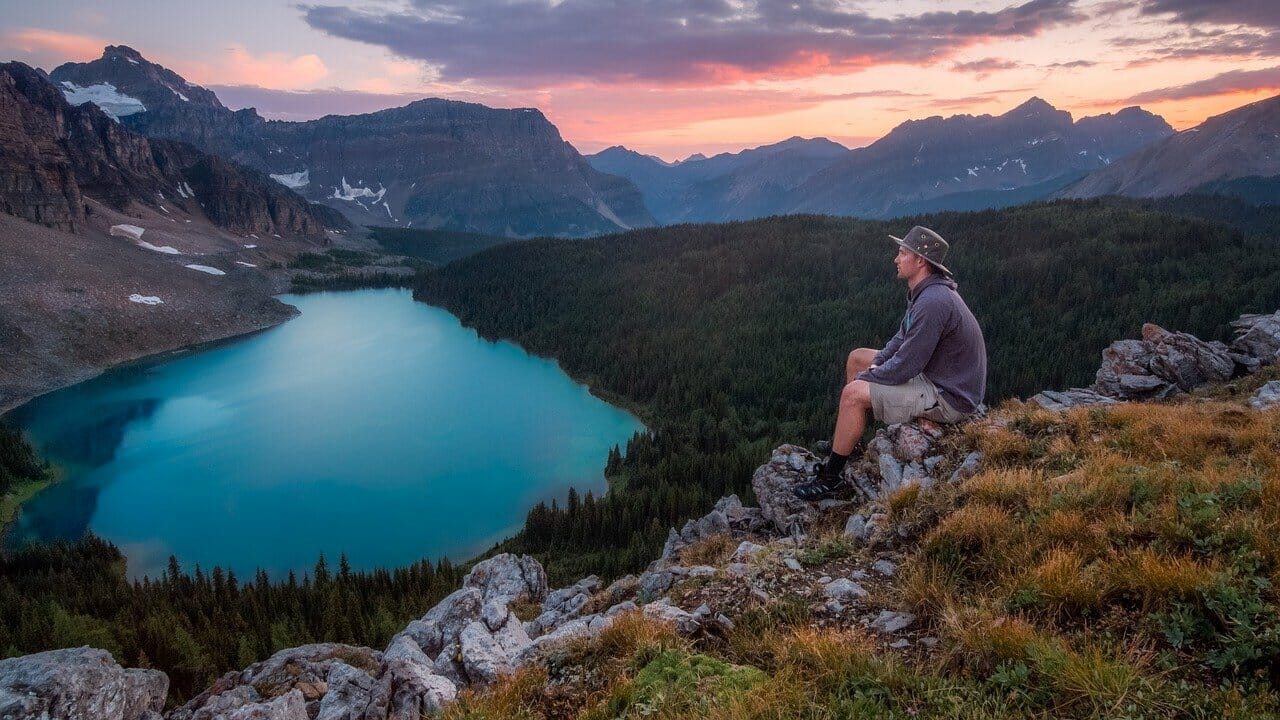 Skipping rest days
Newcomers to weight training are often excited about their new exercise program. But it's vital to curb that passion and ensure that weight training doesn't become a daily habit. Muscles grow when your body is at rest, not when you're lifting weight, so it's not a good idea to skip those rest days. You'll see great results without overdoing it if you stick to 3 workouts a week, especially when you're just starting.
If you really want to work out, mix it up and try different sports which build stamina on your rest days. But keep one day per week entirely exercise-free for maximum recovery — you'll be surprised by how much stronger you feel throughout your next workout!
Get healthy with the help of The Healthy Man Meal Replacement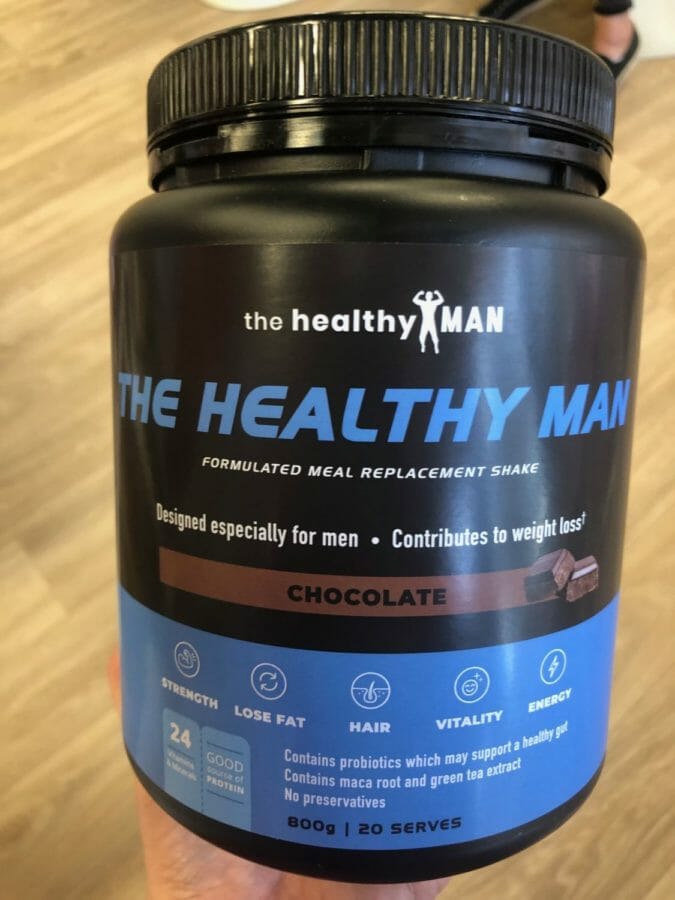 It's the perfect low-calorie meal replacement for busy blokes wanting to boost weight loss and improve overall health. It's full of whey and soy protein which means it'll leave you feeling full and satisfied and keep you going till your next meal.
If you want to shift some kilo's, look no further than The Healthy Man's Meal Replacement!
The Healthy Man Meal Replacement Shake is available in Chocolate and Vanilla and will:-
Enhance fat-burning ability
Improve gut health
Reduce beer belly
Increase stamina
Increase muscle strength
Increase energy, vitality and overall health
Get your tub of the Healthy Man Meal Replacement here
Or you could use The Healthy Man Super Greens Powder TODAY!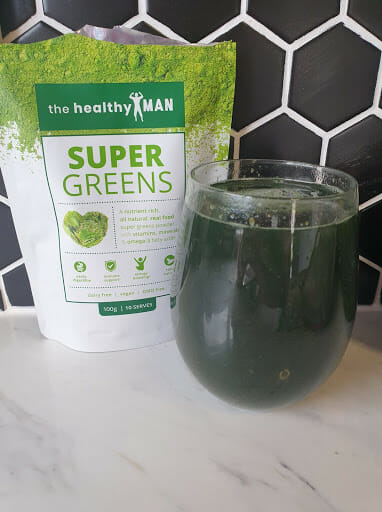 The Healthy Man Super Greens packs a massive nutritional punch containing over 37 real food and quality superfood ingredients including:
Spirulina
Flaxseed
Pea Protein
Organic Barley Grass
Chlorella
Chia
Goji Berry
Kale
Spinach
Mushroom  Powder
And much more
With all these amazing ingredients coming together in a simple powder form The Health Man Super Greens Powder will help you boost your immune system with a huge dose of Vitamin C and give you a shot of iron to boost your energy. It's also a proudly Australian owned supplement that is vegan-friendly and GMO-free.
The perfect addition to your Healthy Man Meal Replacement or just mix it with water cause it tastes that good.
Grab your own packet of Healthy Man Super Greens Powder and get the goodness into your diet today!