He tried The Healthy Man as a meal replacement and lost 10kg in 6 months!
After seeing the results his wife was getting using The Healthy Mummy Damien decided to give The Healthy Man Meal Replacement a try. At first he didn't really have weight loss in mind just an easy meal replacement. But after seeing some results just using the meal replacement shakes, he also made changes to his exercise routines and eating and in just 6 months he'd lost 10kg.
Read his journey below.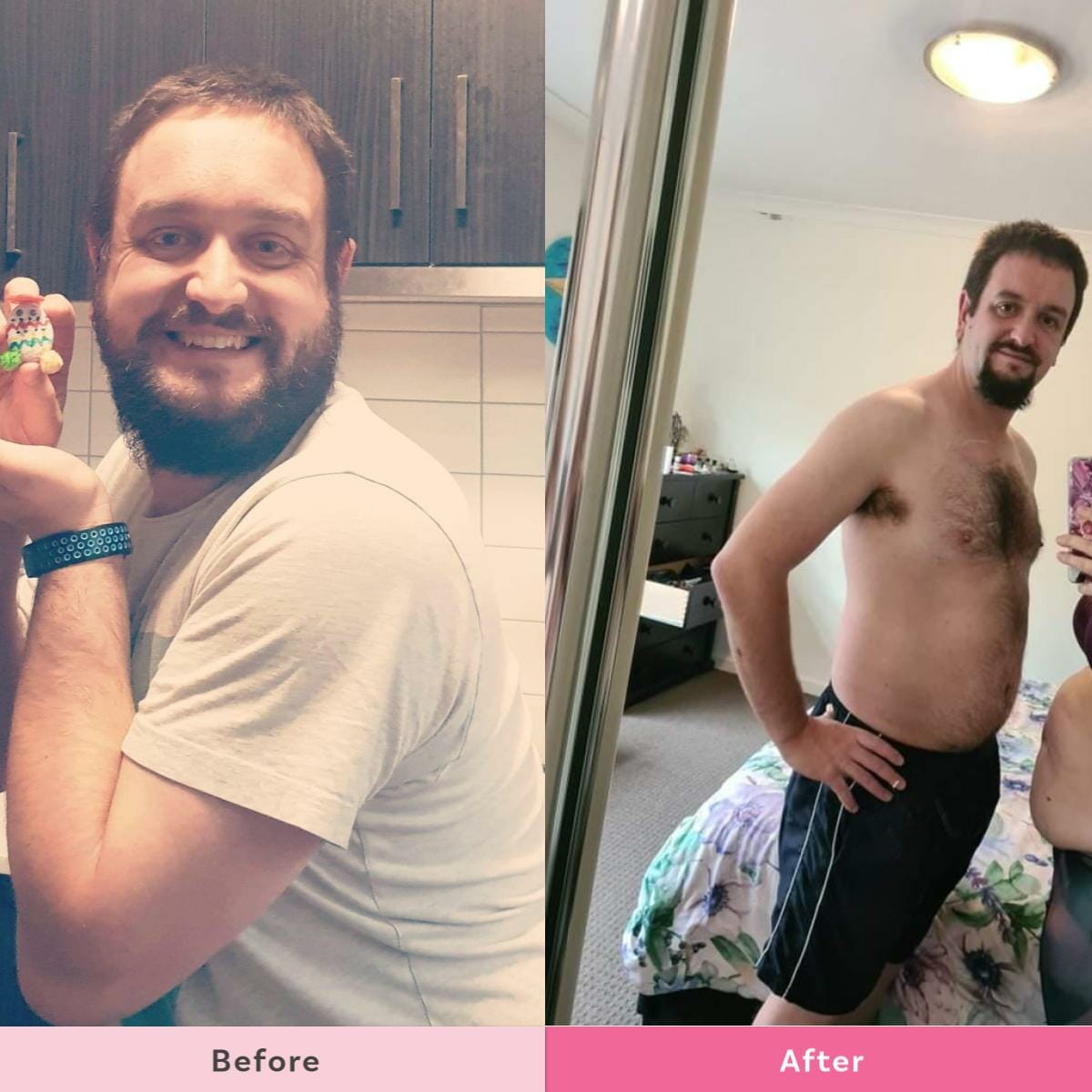 10kg gone in 6 months saw this Healthy Man change his whole life!
Damien had been using The Healthy Man Meal Replacement for a few months, just as an easy and quick meal replacement that still kept him feeling full and was healthy. Once he decided to combine it with the exercise he started to really see weight loss results.
"My partner started doing The Healthy Mummy 2-3 years ago, and we have been using the meal plans for a while, but I didn't start using The Healthy Man Meal Replacement until 12 months ago as an easy meal replacement not for weight loss. I didn't start combining The Healthy Man shakes with exercise, in an effort for weight loss, until February this year.
Since then I have lost 10kg in the last 6 months."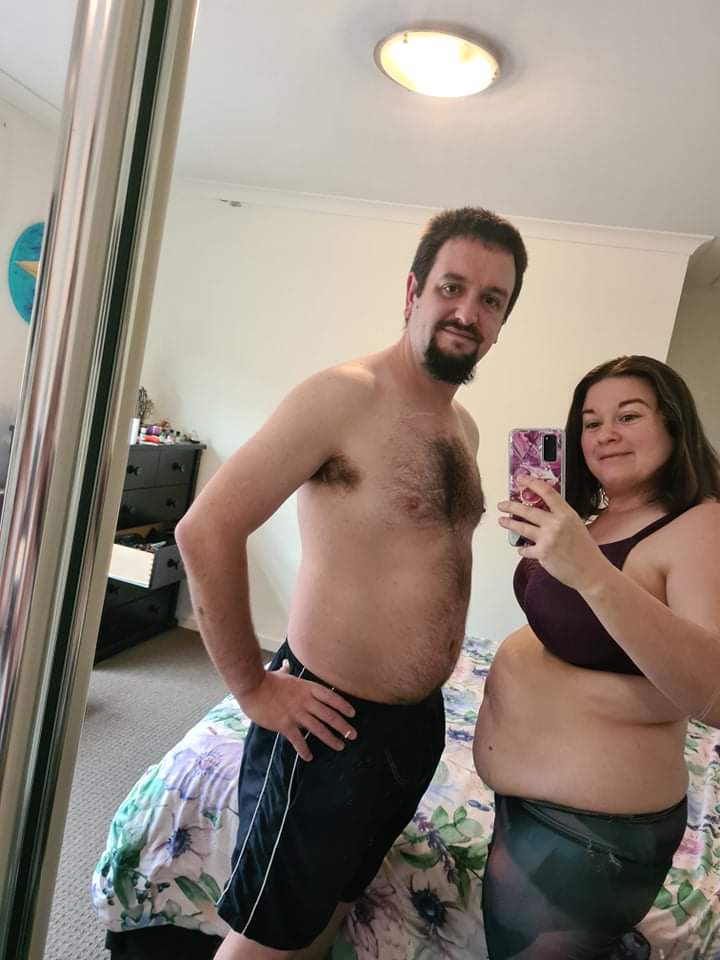 He decided to start exercising as well as using The Healthy Man Meal Replacement, on top of The Healthy Mummy meal plans, when his weight started creeping towards triple digits. He's since seen some amazing changes in his overall health and hopes to lose another 10 kg.
"I saw the 3 figures of 100kg looming and decided it was time to do something different. Since then I have seen improvement in my weight and body image. 
I no longer wake up with neck pain or joint pain. I feel much more energetic to play with the kids and join in with them."
"Shorts that were too small for me last summer are now fitting again and some are already too big.
My goal was to get away from the 100kg weight but now I'm away from it, I want to lose another 10kg."
A lot of people need to reward themselves for their goals in order to maintain motivation, Damien was just doing it for himself. How amazing!
"Not really any rewards in mind. Watching the kgs fall and muscle definition build is rewarding in itself."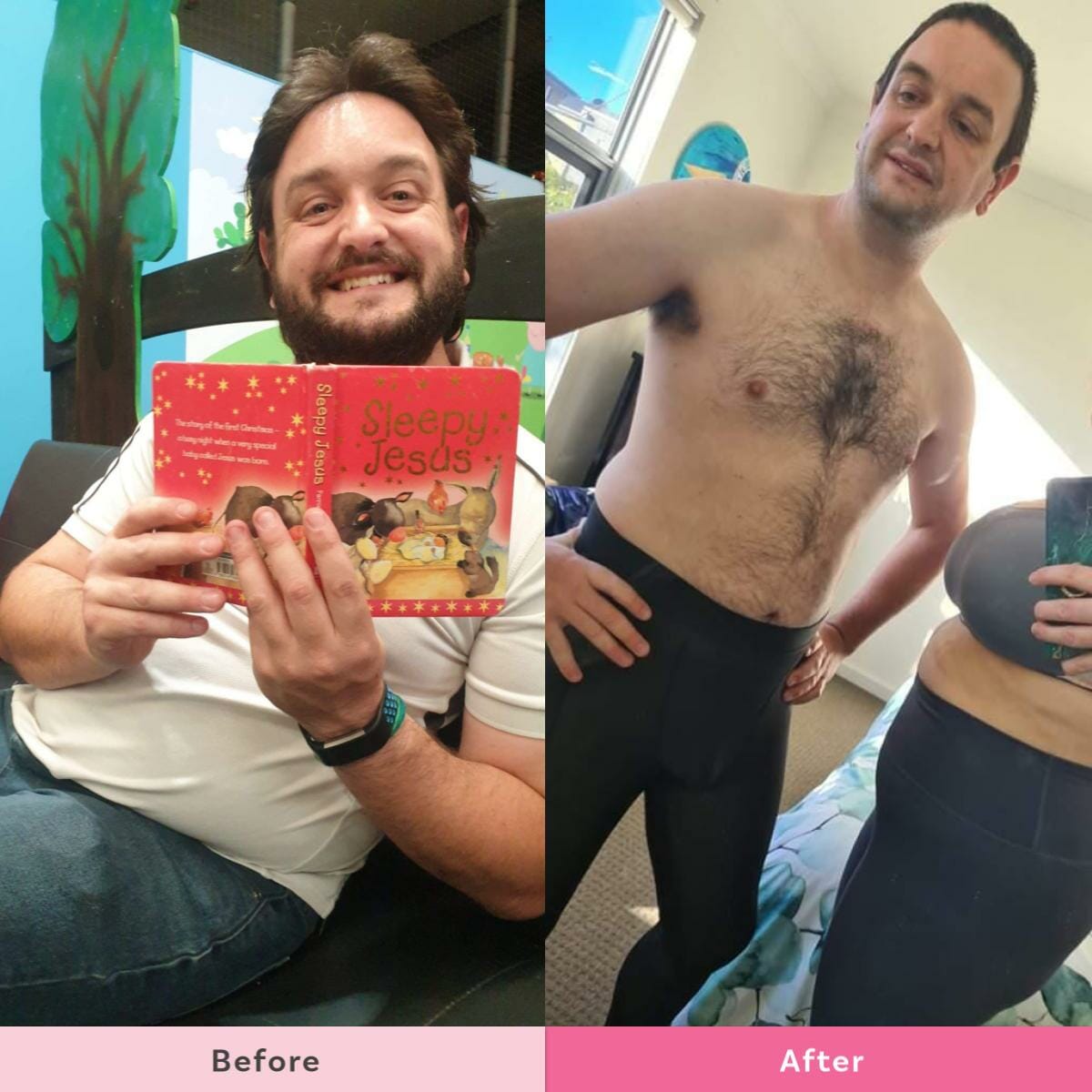 Damien has incorporated The Healthy Man Meal Replacement into his healthy meal plan quite easily and enjoys a smoothie at least once a day.
"I have a Healthy Man Meal Replacement shake at least once a day for breakfast. I like putting some oats or coconut with them to add bulk to them. They're also a nice flavour.
My go-to flavour is The Healthy Man Meal Replacement – Chocolate with milk, ice, frozen mango and desiccated coconut. I blend it into a thick milkshake and top it with nuts.
I like how they are so easy to make and have a great range of flavours."
Congratulations to Damien and we can't wait to see your continued success.
Have you tried The Healthy Man Meal Replacement?
It's the perfect low-calorie meal replacement for busy blokes wanting to boost weight loss and improve overall health. It's full of whey and soy protein which means it'll leave you feeling full and satisfied and keep you going till your next meal.
If you want to shift some kilo's, look no further than The Healthy Man's Meal Replacement!
The Healthy Man Meal Replacement is available in Chocolate and Vanilla and will:-
Enhance fat-burning ability
Improve gut health
Reduce beer belly
Increase stamina
Increase muscle strength
Increase energy, vitality and overall health