Damian is using The Healthy Man for his Fitness and Toning & is already seeing benefits
Unlike a lot of others who try The Healthy Man Meal Replacement Damian Craven wasn't really looking to lose weight but more increase his fitness and toning.
After just one month he's seen a definite change in his fitness, his body's tone and even seen some sliming of his belly.
Read his journey below.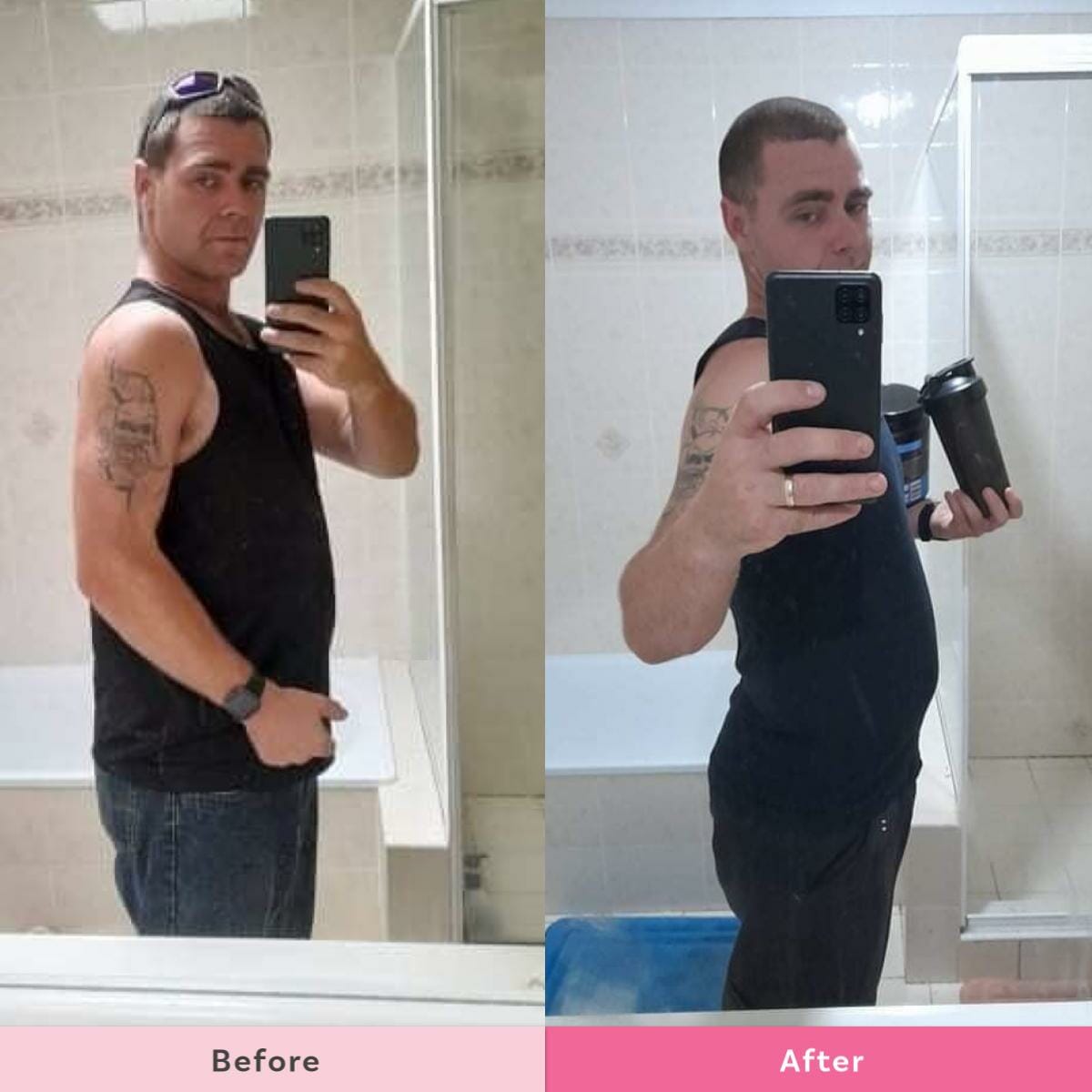 Damian is hitting his fitness and toning goals with The Healthy Man Meal Replacment
Damian Craven is a 31-year-old dad of 3 children from Laurieton, NSW who realised something had to change with his fitness when he couldn't run around like he used to.
"The defining moment was when I couldn't run around like I used to 12 months prior."
"When started The Healthy Man Meal Replacement I was 82kgs. I'm now 84kgs with bulking, fitness and toning up. It has been a month so far with The Healthy Man."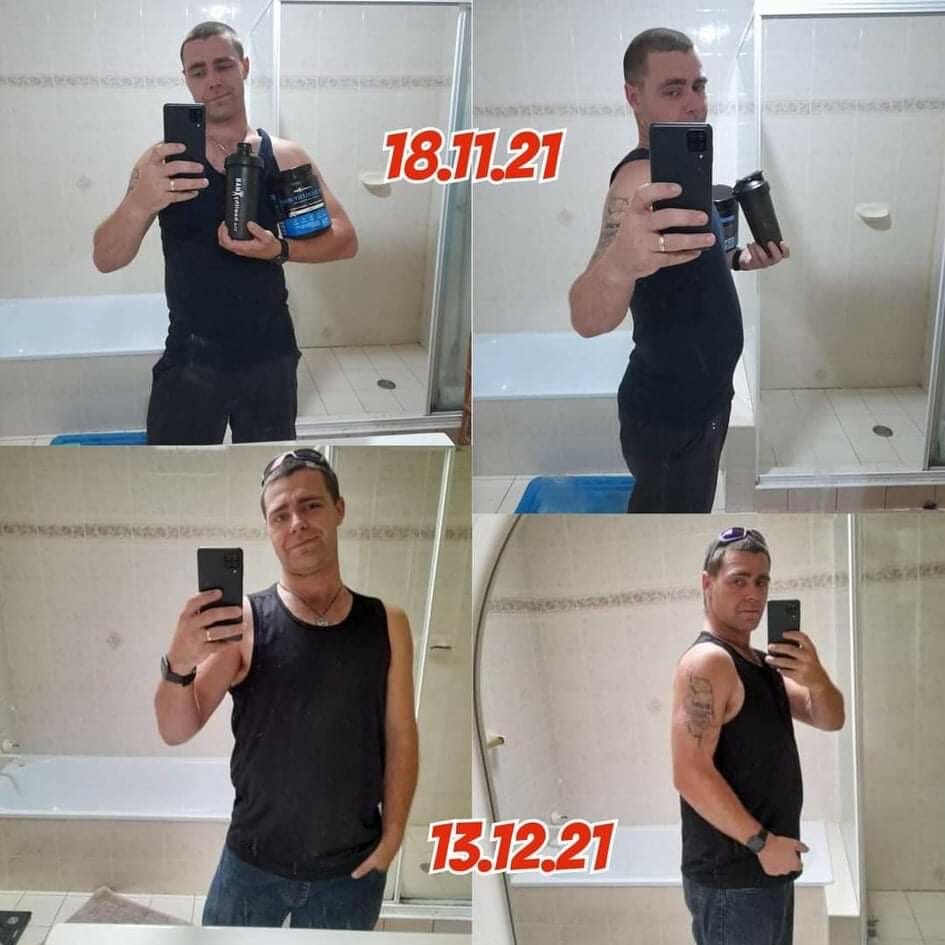 Damian started his journey with The Healthy Man with goals of fitness and toning and has seen these health benefits already after just 1 month.
"My goals are fitness and toning and I've already seen health benefits including increased strength and endurance.
I've also noticed physically toning definitely and mentally more clarity and focus."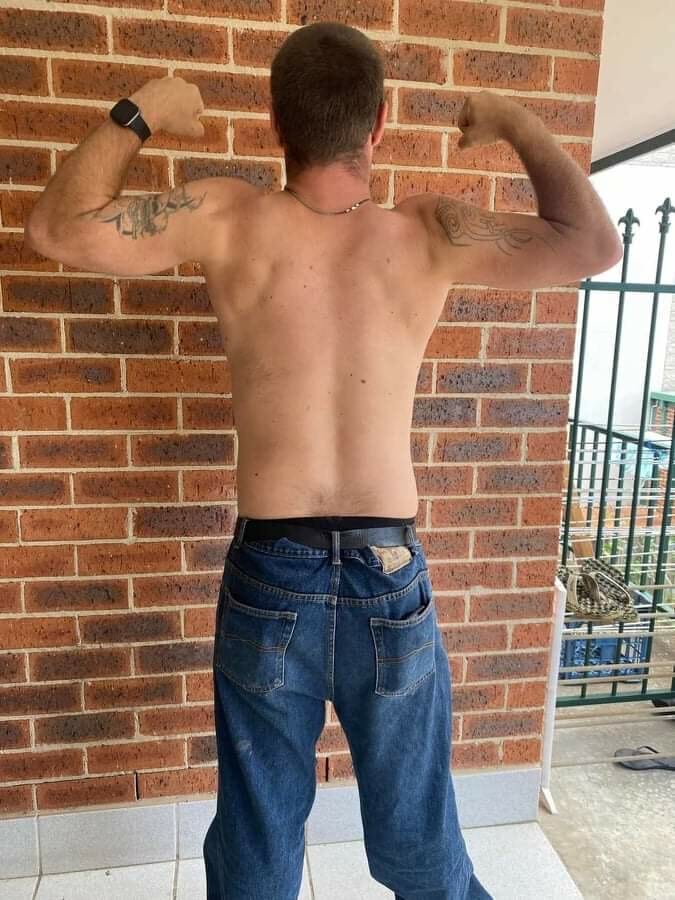 He'd tried other products but decided to try The Healthy Man and has found it really works
"After trying various products that didn't work, I decided to give The Healthy Man a go and found it really works and is so much better for me."
In terms of exercise, I've included walking, around the house weights and cleaning."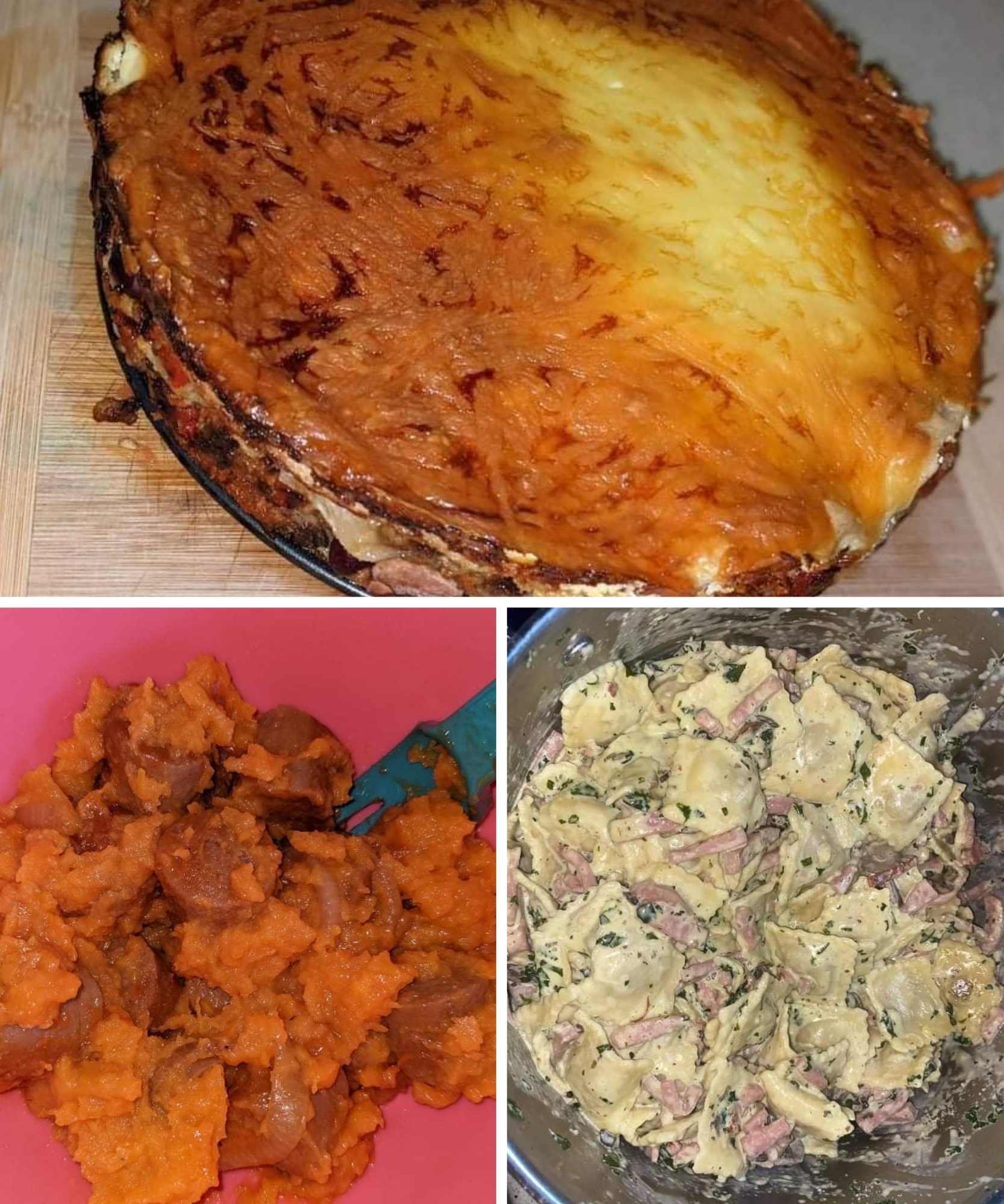 His wife Kelly is a member of The Healthy Mummy community so the family eat a lot of the recipes, Damian has his favourites.
How Damian incorporates The Healthy Man and keeps motivated
Staying motivated can be hard when you've got goals but Damian says staying true to them will help.
"Stay true you your goals, the road may be long and yes it isn't easy, but the results are worth it."
Damian absolutely loves The Healthy Man Meal Replacement shakes and also uses The Healthy Man Super Greens to help boost his health.
"I have 2 Healthy Man Meal Replacement Shakes a day. I am really glad I found it. Would absolutely recommend it to anyone who needs that extra support."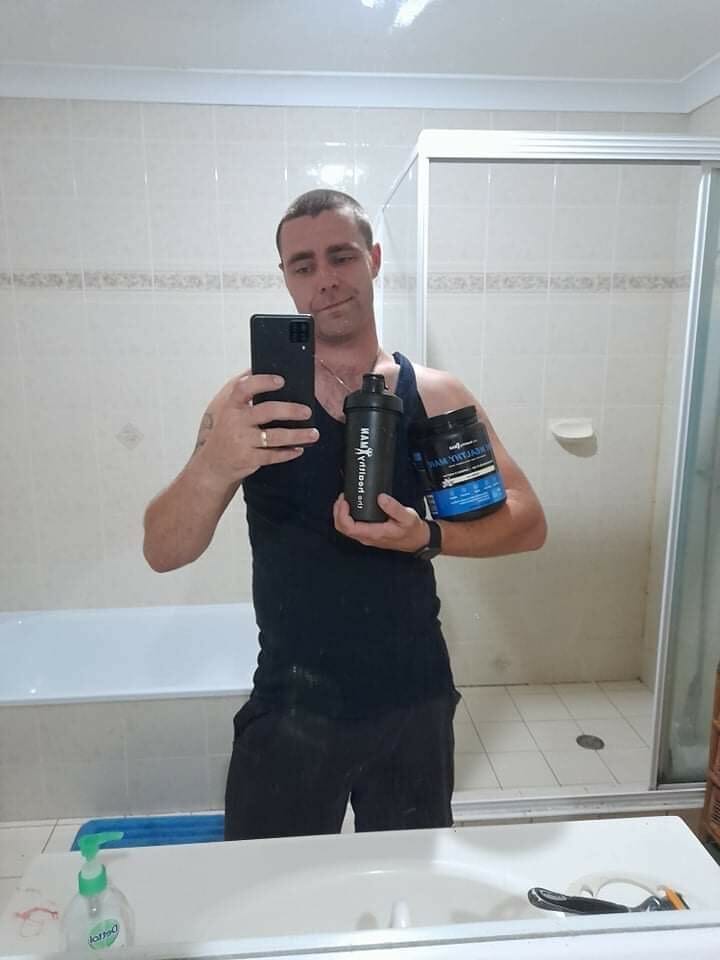 "The Healthy Man has really helped me feel stronger and fitter every day."
We can't wait to see Damian fitness and toning his way to health success in the future.
Get fit and healthy with the help of The Healthy Man Meal Replacement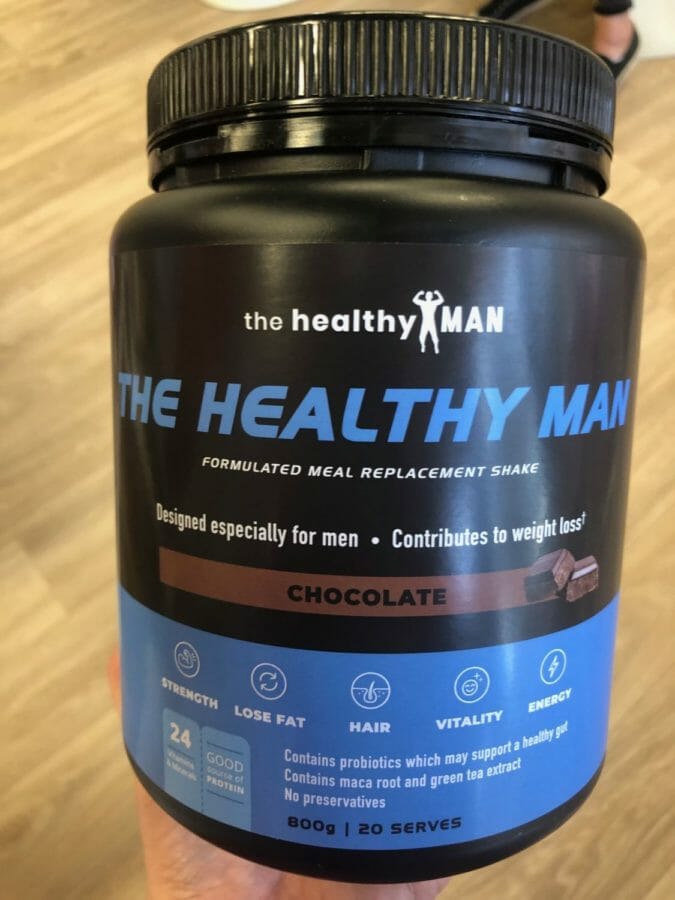 It's the perfect low-calorie meal replacement for busy blokes wanting to boost weight loss and improve overall health. It's full of whey and soy protein which means it'll leave you feeling full and satisfied and keep you going till your next meal.
If you want to shift some kilo's, look no further than The Healthy Man's Meal Replacement!
The Healthy Man Meal Replacement Shake is available in Chocolate and Vanilla and will:-
Enhance fat-burning ability
Improve gut health
Reduce beer belly
Increase stamina
Increase muscle strength
Increase energy, vitality and overall health
Get your tub of the Healthy Man Meal Replacement here
Or you could use The Healthy Man Super Greens Powder TODAY!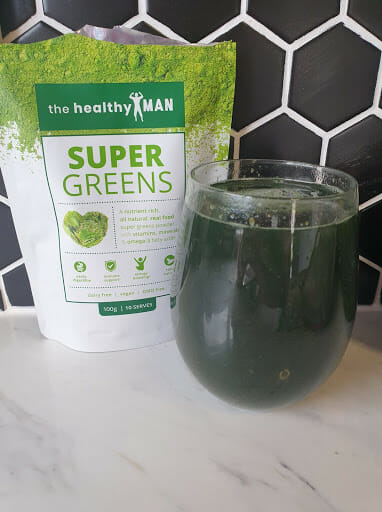 The Healthy Man Super Greens packs a massive nutritional punch containing over 37 real food and quality superfood ingredients including:
Spirulina
Flaxseed
Pea Protein
Organic Barley Grass
Chlorella
Chia
Goji Berry
Kale
Spinach
Mushroom  Powder
And much more
With all these amazing ingredients coming together in a simple powder form The Health Man Super Greens Powder will help you boost your immune system with a huge dose of Vitamin C and give you a shot of iron to boost your energy. It's also a proudly Australian owned supplement that is vegan-friendly and GMO-free.
The perfect addition to your Healthy Man Meal Replacement or just mix it with water cause it tastes that good.
Grab your own packet of Healthy Man Super Greens Powder and get the goodness into your diet today!