Ash has lost 24kg in 2 months using The Healthy Man Meal Replacement
Ash Falls is a Fly-in-Fly-out (FIFO) miner from Tasmania which means staying on a healthy eating plan can be difficult due to long hours and plenty of travel. He was grateful to find The Healthy Man Meal Replacement as it fitted into his schedule well and even more pleased when it helped him lose 24kg in 2 months.
Read Ash's journey below.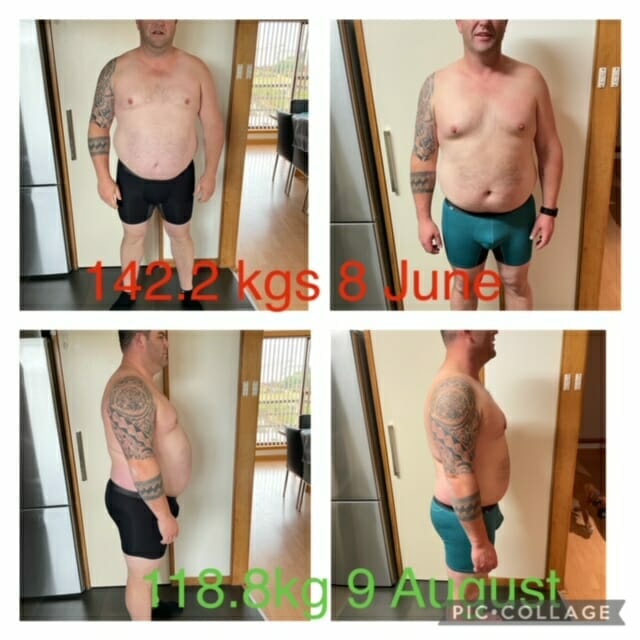 24kg gone in 2 months and loving life
Ash has been using The Healthy Man Meal Replacement since June, he'd tried other meal replacement shakes before and tried changing his habits but it never stuck.
"I started my health kick on the 8th of June after finding The Healthy Man Meal Replacement. I'd looked at others and tried them and never really stuck to it as the taste was chalky and I was just not satisfied. From my first Healthy Man Meal Replacement, I was like wow I love this, it's smooth and filling."
He wanted to achieve health and fitness goals and The Healthy Man helped him do that and slipped into his busy schedule. He may not be at his final goal weight but he's already seeing results, feeling healthier and has increased energy, happiness and fitness.
"For me, it was about getting fit and looking and feeling better. It's a long road with a goal of 100kgs. I started out at 142kg to my current weight at 118kgs (2 months I've lost 24kgs) with still a way to go to my goal. I feel much more healthy than I have in years my fitness levels are improving every week to the point I'm actually enjoying the gym again and I want to do better each week. I have achieved this with the help of The Healthy Man and a solid commitment to myself to becoming a lighter much happier self."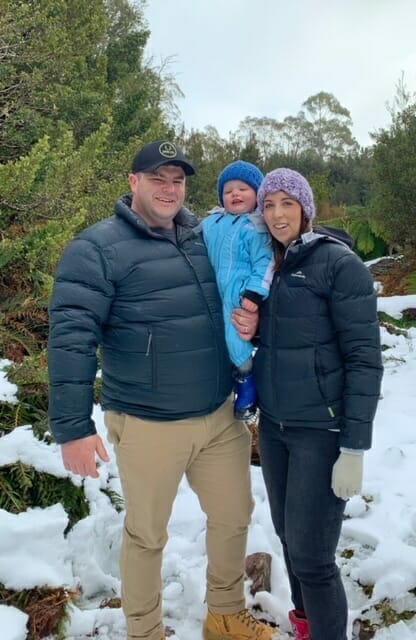 Motivation is a key part of staying on track especially when your schedule is so mixed like that of a FIFO worker, but Ash had his motivation in just wanting to be a better version of himself for himself and his kids.
"My main motivation is I'm over being fat, I want to be able to run around with our kids and not feel like an I'm exhausted after 10 min. Also, I want to look and feel good."
The motivation must be working because he's already seeing great improvements to his overall health.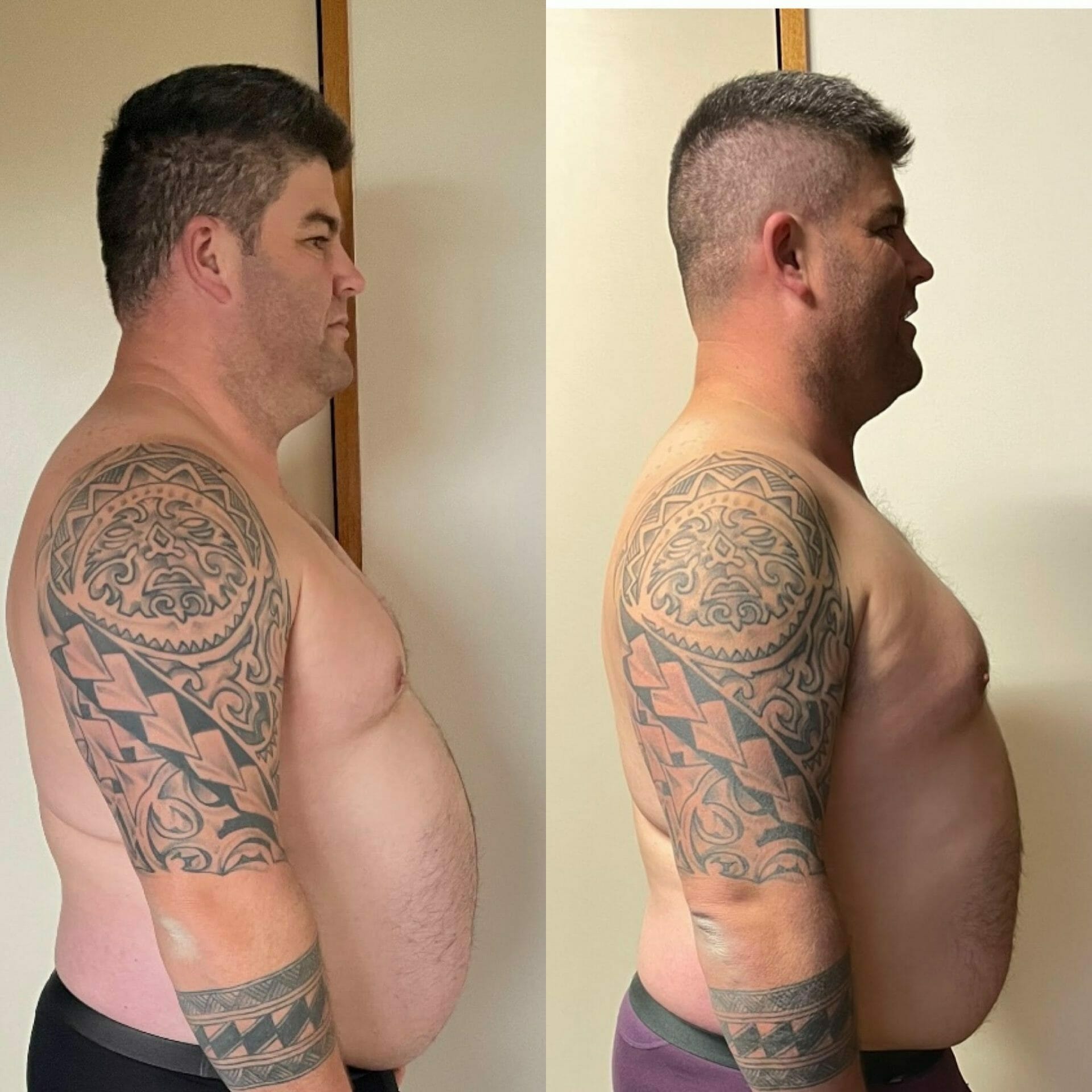 "My energy levels are as high as they have been for years. I feel like I'm sleeping better and not bloated at all. Snoring has eased to the point I'm allowed back in the bed. Haha!"
Ash is ready to reward himself with some new clothes when he hits that big goal of being 100kg.
"My goal is to get down to 100/105 kgs starting out at 140kgs it's a long road and I'm taking it. I'm going to treat myself to some new clothes when I hit that goal."
Sitting at 118kg currently and having lost 24kgs in 2 months Ash can't be far off from that shopping spree.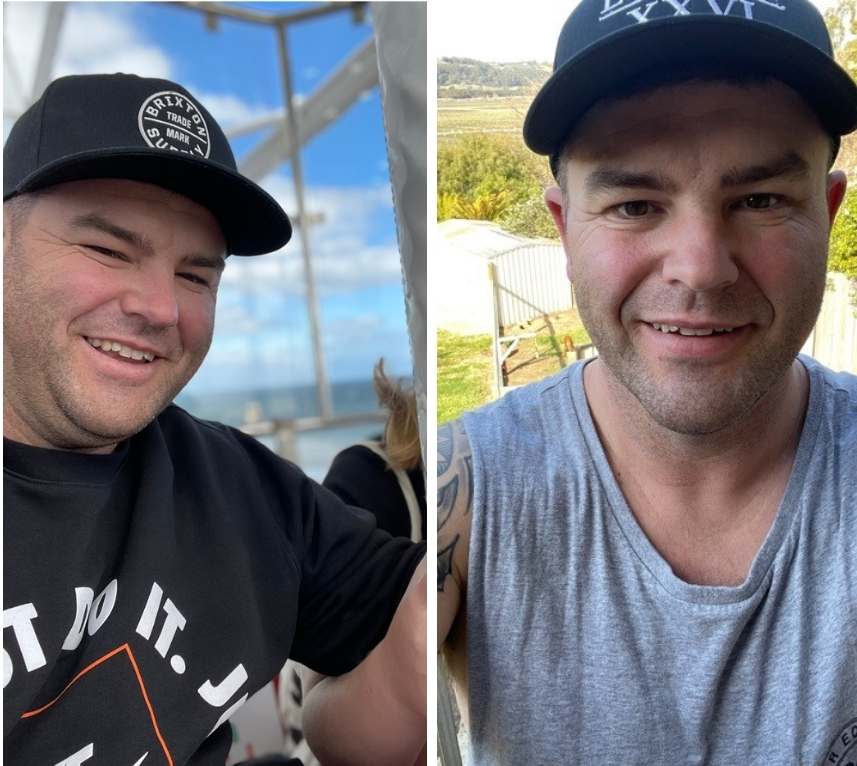 Fitting it all into his FIFO lifestyle was a breeze
The FIFO lifestyle can make staying in a normal routine with health and fitness a bit complicated, but Ash has found The Healthy Man Meal Replacement works perfectly to keep him going on his long shifts which are standard in the FIFO life.
"I'm having them (The Healthy Man Meal Replacement shakes) two times a day one at breakfast and one at lunch. Being a Miner that shifts from dayshift to nightshift The Healthy Man Meal Replacement shakes are keeping me full for my 12.5 hr shifts."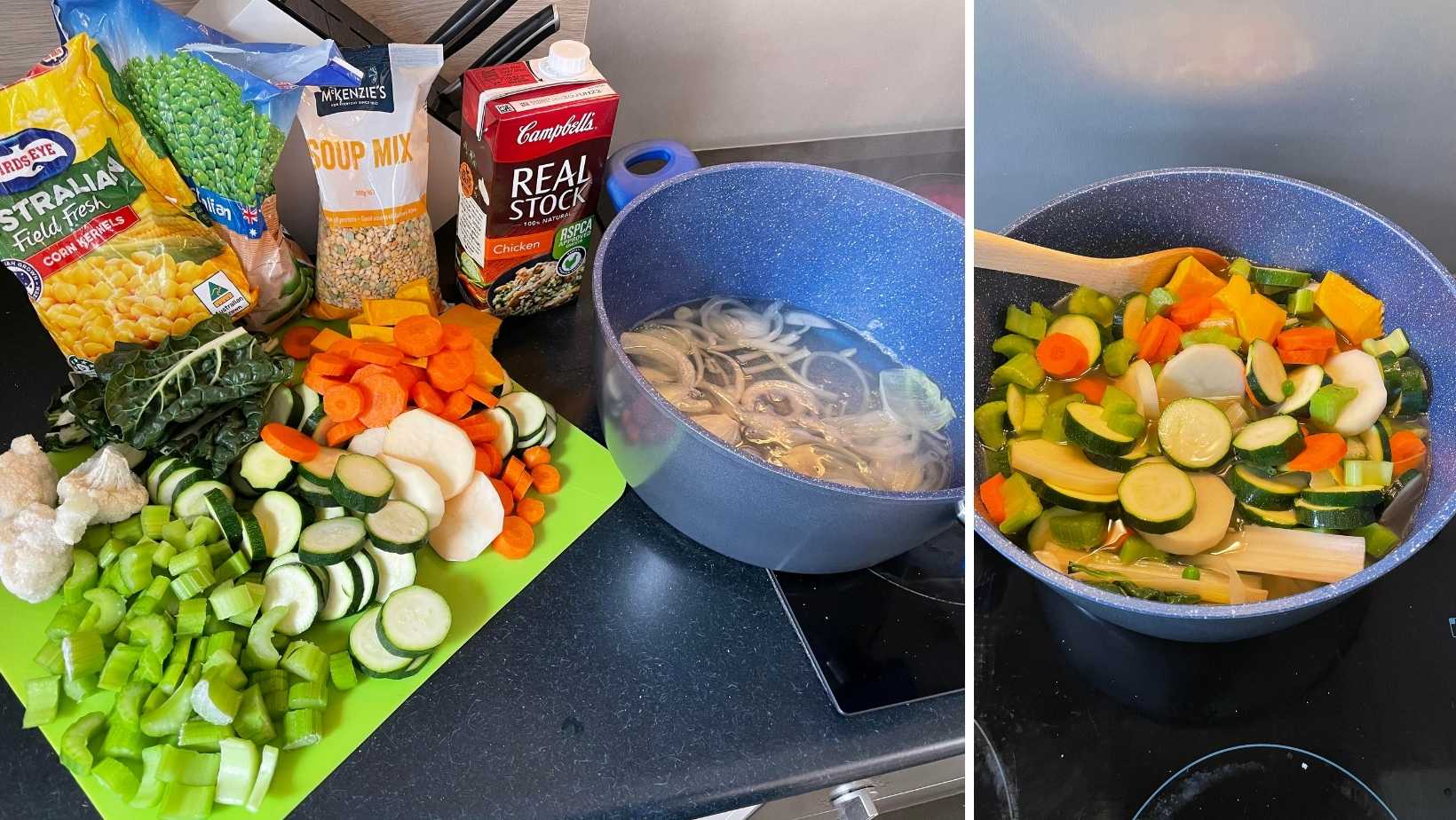 "For my other meal, I've just been having a small amount of normal tea 0r some soup. I often also cook up some of the recipes in The Healthy Man 7 Day Meal Plan when I'm home. Only drinking water has been a massive change for me if it wasn't cordial it would be coke."
After trying other shakes unsuccessfully Ash is happily pleased that he still loves The Healthy Man Meal Replacement and is enjoying them being part of his normal routine.
"I like the fact I'm still enjoying them after such a period of time and the smoothness even out of the shaker no lumps is great. The Healthy Man Meal Replacement doesn't leave a chalky taste it's just like a malt chocolate shake. I've just been mixing it with water and loving them. In my morning shake, I'm also having The Healthy Man Super Greens for that extra boost."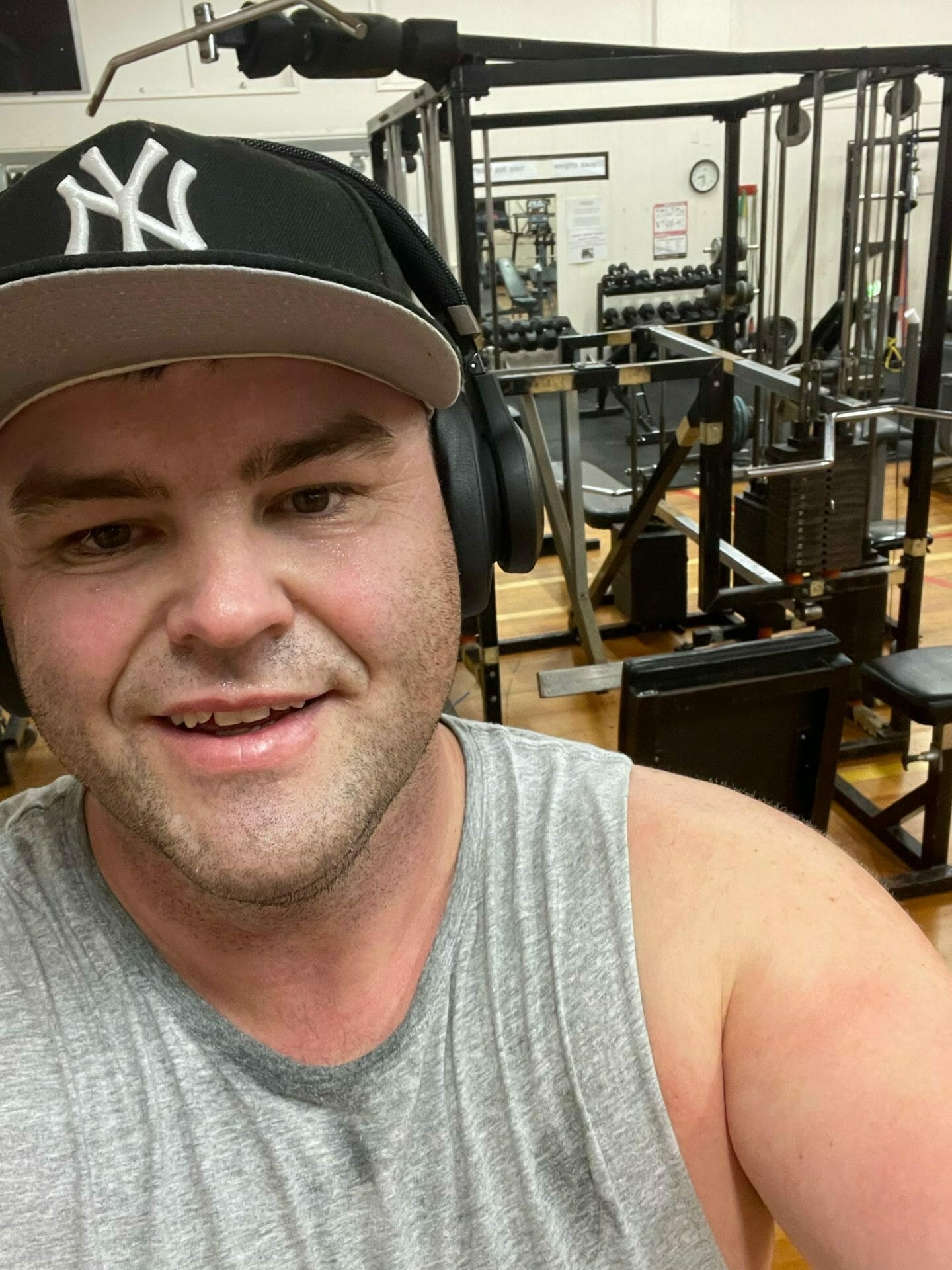 We want to send a huge congratulations to Ash for his amazing progress and successful weight loss! We'll be cheering you on as you get to your goal in no time.
Grab some of The Healthy Man Meal Replacement TODAY!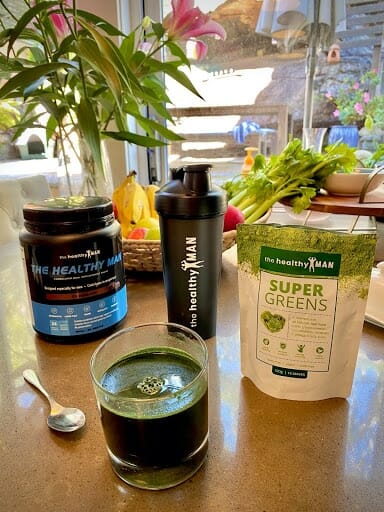 It's the perfect low-calorie meal replacement for busy blokes wanting to boost weight loss and improve overall health. It's full of whey and soy protein which means it'll leave you feeling full and satisfied and keep you going till your next meal.
If you want to shift some kilo's, look no further than The Healthy Man's Meal Replacement!
The Healthy Man Meal Replacement Shake is available in Chocolate and Vanilla and will:-
Enhance fat-burning ability
Increase stamina
Improve gut health
Increase energy, vitality and overall health
Reduce beer belly
Increase muscle strength
You could also grab a packet of Healthy Man Super Greens Powder and add to your Healthy Man Meal Replacement or just mix it with water cause it tastes that good.
Shop more products in The Healthy Man Shop.