Free shipping on orders over $99
This popular sport can add 10 years to your life!
Grab your racket, balls, friends and get on the court and add 10 years to your life!
It has been revealed that social sports can add years to your life and there is ONE sport that stands out from the others…
(Hint: Serena Williams)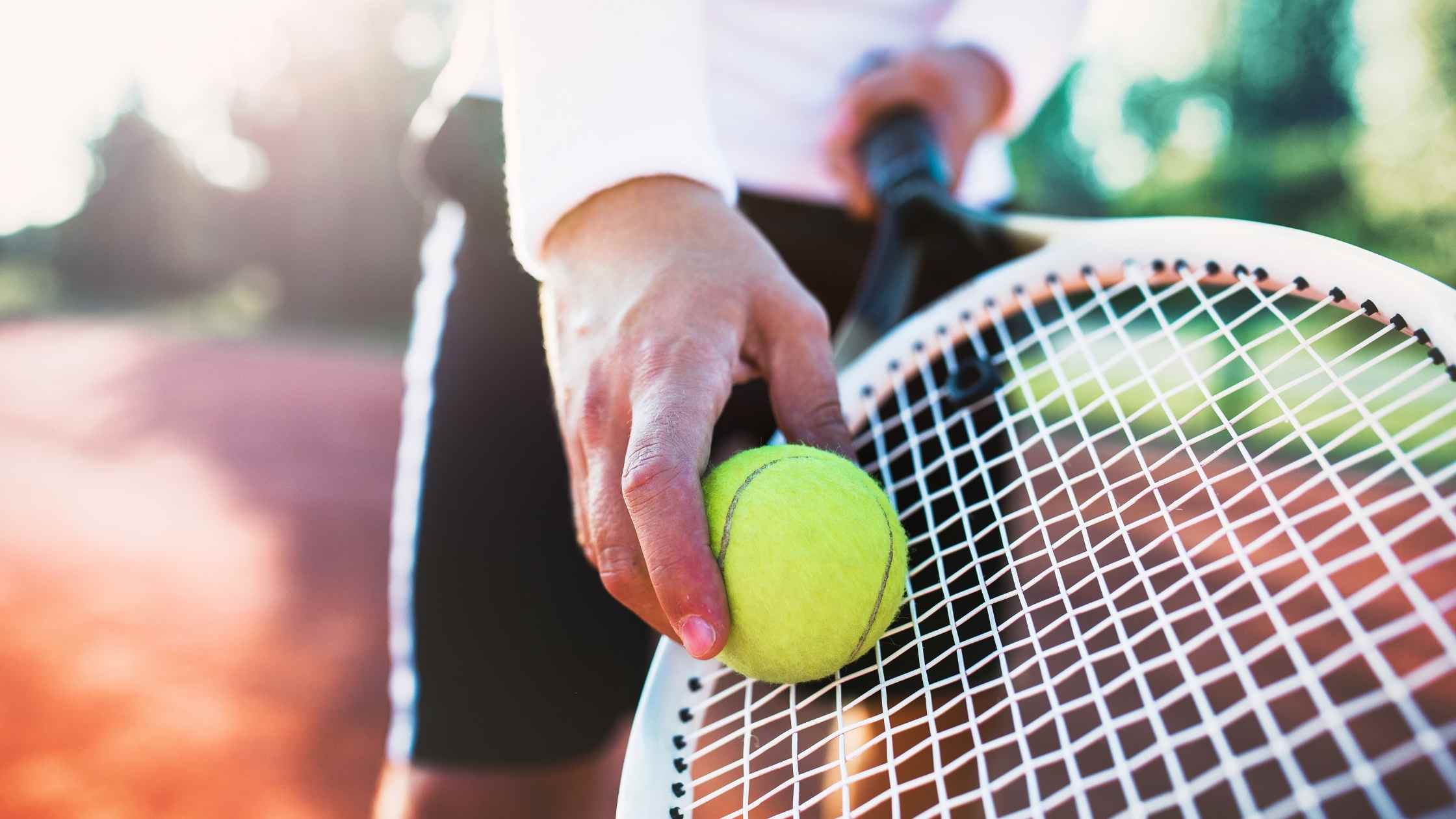 Social sport to add 10 years to your life – TENNIS!
Tennis players could live an average of 9.7 years longer than someone who does not exercise when compared to solitary exercise such as jogging who could live 3.2 years (which of course is better than nothing though!).
The study led by Saint Luke's Health Centre in Kansas City researched the health and lifestyles of 8,577 people (adults aged between 20 and 93) in Copenhagen and found social sports may have extra benefits!
The researchers said that while raising the heart rate through exercise is important for longevity, connecting with other people is also a vital part of how tennis can add 10 years to your life.
Join our Healthy Man community and find an exercise buddy, friend to talk to or even someone to motivate you!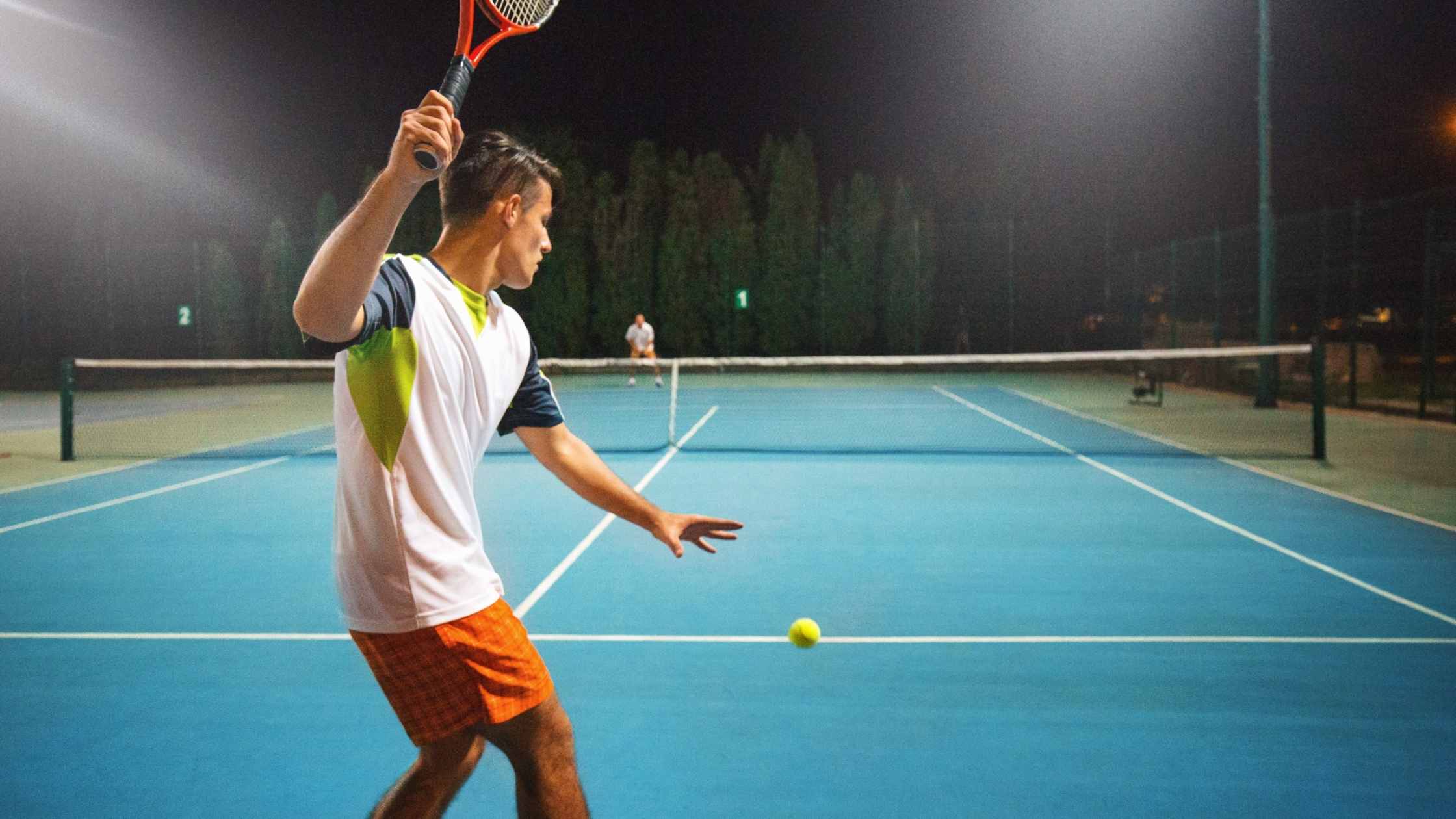 The research on how tennis may add 10 years to your life
When it came to the more solitary sports, they had less of an impact on people's life expectancy – cyclists live an average of 3.7 years longer, swimmers 3.4 years and joggers just 3.2 years.
The researchers compared people's lifestyle details, including how often they played each sport, if at all, with national death records.
The most popular sport in the study was cycling YET tennis players lived on average of 6 years LONGER!
Researchers believe this is because of the social interaction of tennis as opposed to cycling.
Study author James O'Keefe told the New York Times, "Raising your heart rate is important, but it looks like connecting with other people is, too." He suggests people who cycle or run alone could consider finding a partner or group to join them to boost the long-term health effects.
So stick to your exercise of choice, recruit a buddy to join you and you could add 10 years to your life!
It's all about the support to help you add 10 years to your life!
If you're looking to pick up the racket and ball check out our exercises to improve your tennis game.
Get healthy with the help of The Healthy Man Meal Replacement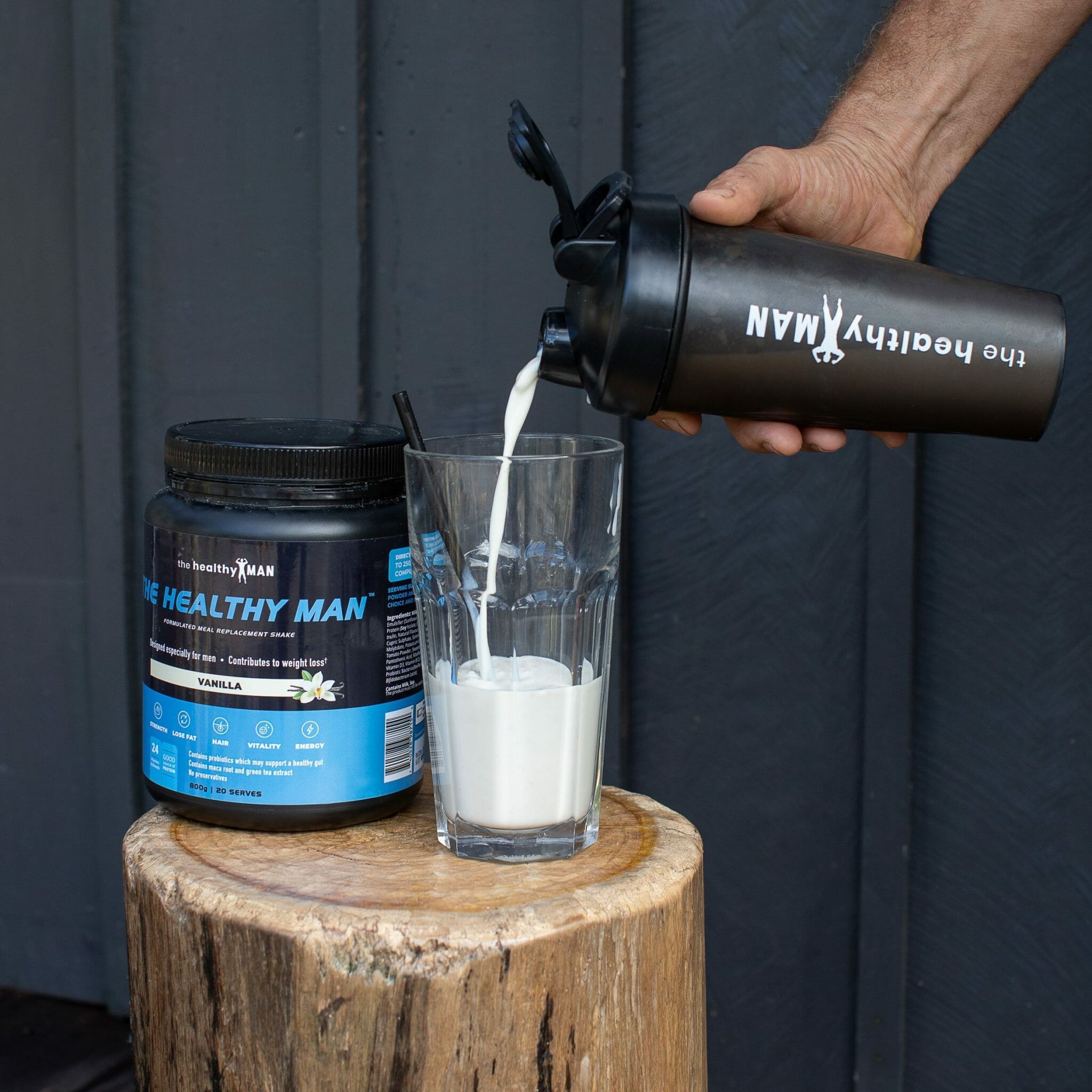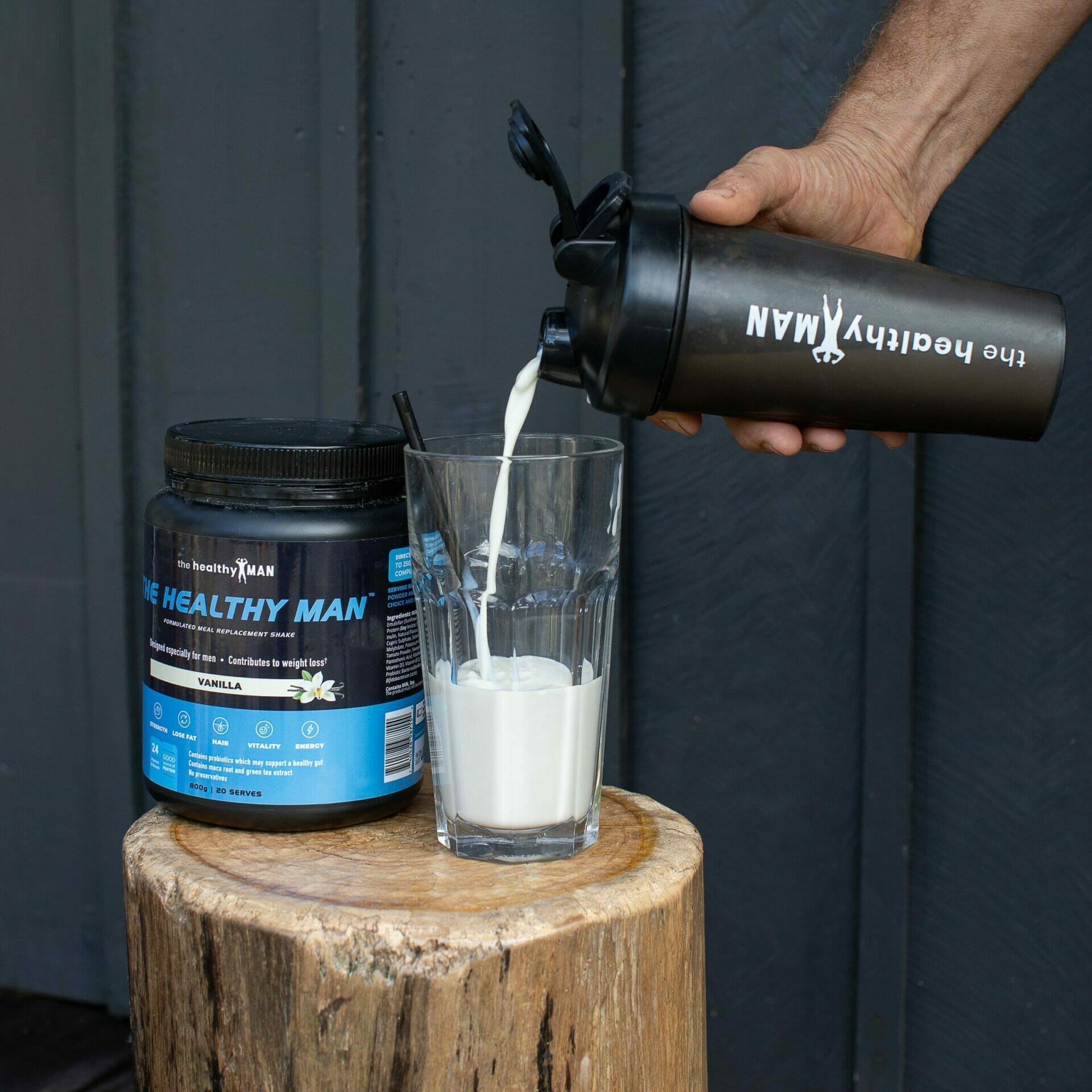 It's the perfect low-calorie meal replacement for busy blokes wanting to boost weight loss and improve overall health. It's full of whey and soy protein which means it'll leave you feeling full and satisfied and keep you going till your next meal.
If you want to shift some kilos, look no further than The Healthy Man's Meal Replacement!
The Healthy Man Meal Replacement Shake is available in Chocolate and Vanilla and will:-
Enhance fat-burning ability
Increase muscle strength
Improve gut health
Increase stamina
Reduce beer belly
Increase energy, vitality and overall health
Get your tub of the Healthy Man Meal Replacement here
Or you could use The Healthy Man Super Greens Powder TODAY!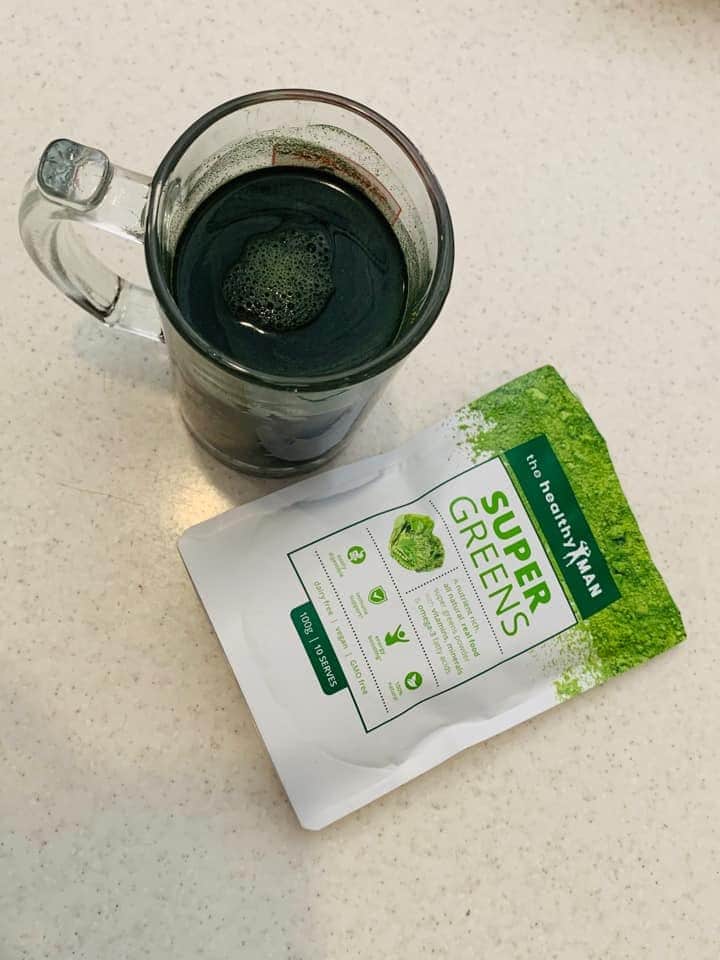 The Healthy Man Super Greens packs a massive nutritional punch containing over 37 real food and quality superfood ingredients including:
Spirulina
Flaxseed
Pea Protein
Organic Barley Grass
Chlorella
Chia
Goji Berry
Kale
Spinach
Mushroom Powder
And much more
With all these amazing ingredients coming together in a simple powder form The Health Man Super Greens Powder will help you boost your immune system with a huge dose of Vitamin C and give you a shot of iron to boost your energy. It's also a proudly Australian owned supplement that is vegan-friendly and GMO-free.
The perfect addition to your Healthy Man Meal Replacement or just mix it with water cause it tastes that good.
Grab your own packet of Healthy Man Super Greens Powder and get the goodness into your diet today!