Halfway to his weight loss goal this healthy man's life has already changed for the better
As Bon Jovi sang "Woah, we're halfway there" so is Sean O'Mahoney. He's halfway to his goal of losing 10kg but he's proud of the success he's had so far and loves how The Healthy Man Meal Replacement has helped him along the way.
Read his results below.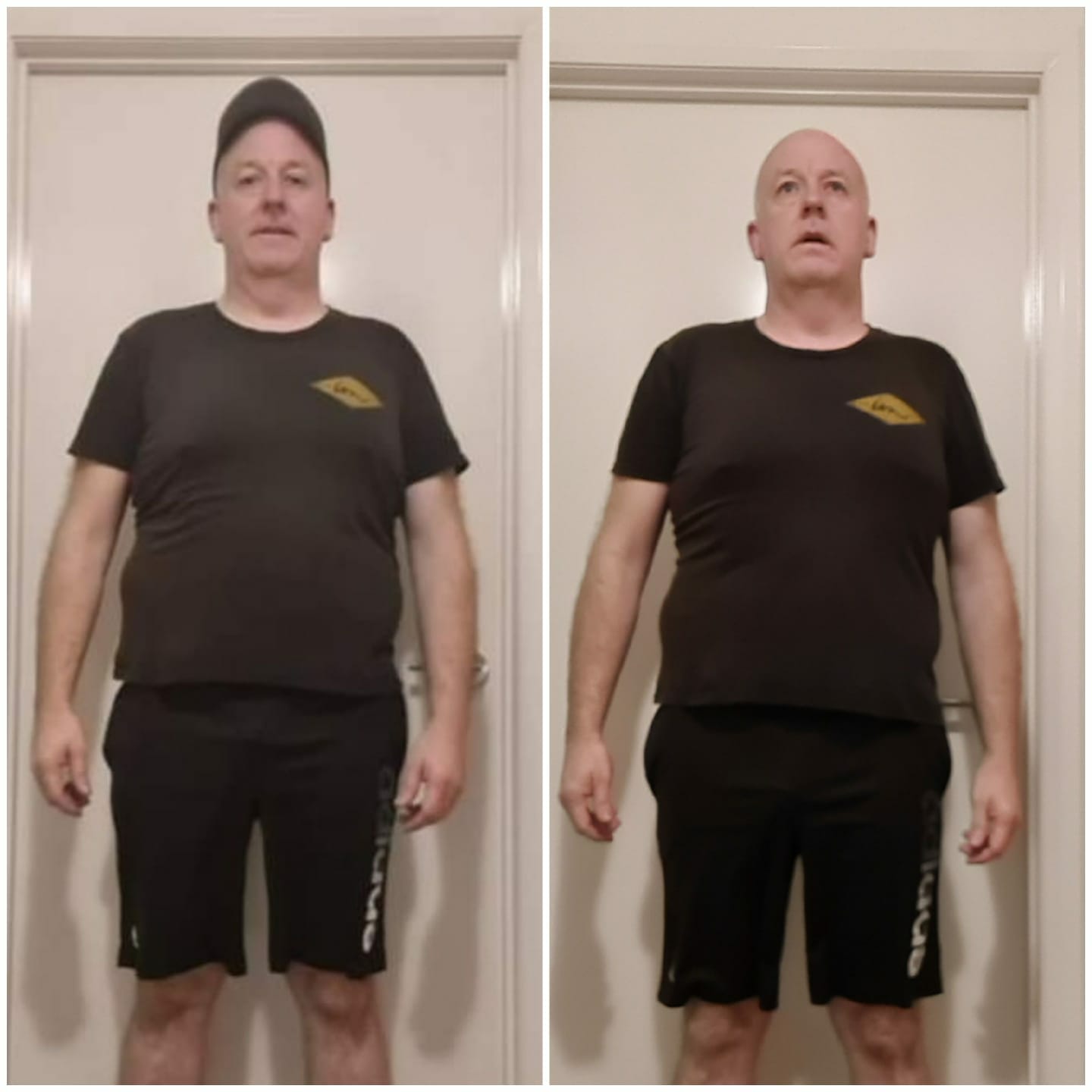 5kg down with 5kg to his goal Sean is loving how his life is changing
Sean O'Mahoney is a 51-year-old Managing Director of Laboratory Operations in Victoria who has been making changes to his lifestyle and using The Healthy Man Meal Replacement for just over a month.
"I've never had a meal replacement shake before but am really impressed with these products. I am so grateful to The Healthy Man.  So tasty, easy to prepare and thrilled with the results. I've lost over 3kg in two weeks."
He can't quite decide on his favourite way to enjoy The Healthy Man Meal Replacement but he is loving it! It fits well into his lifestyle and he enjoys one for breakfast and one for lunch and they keep him going throughout the day.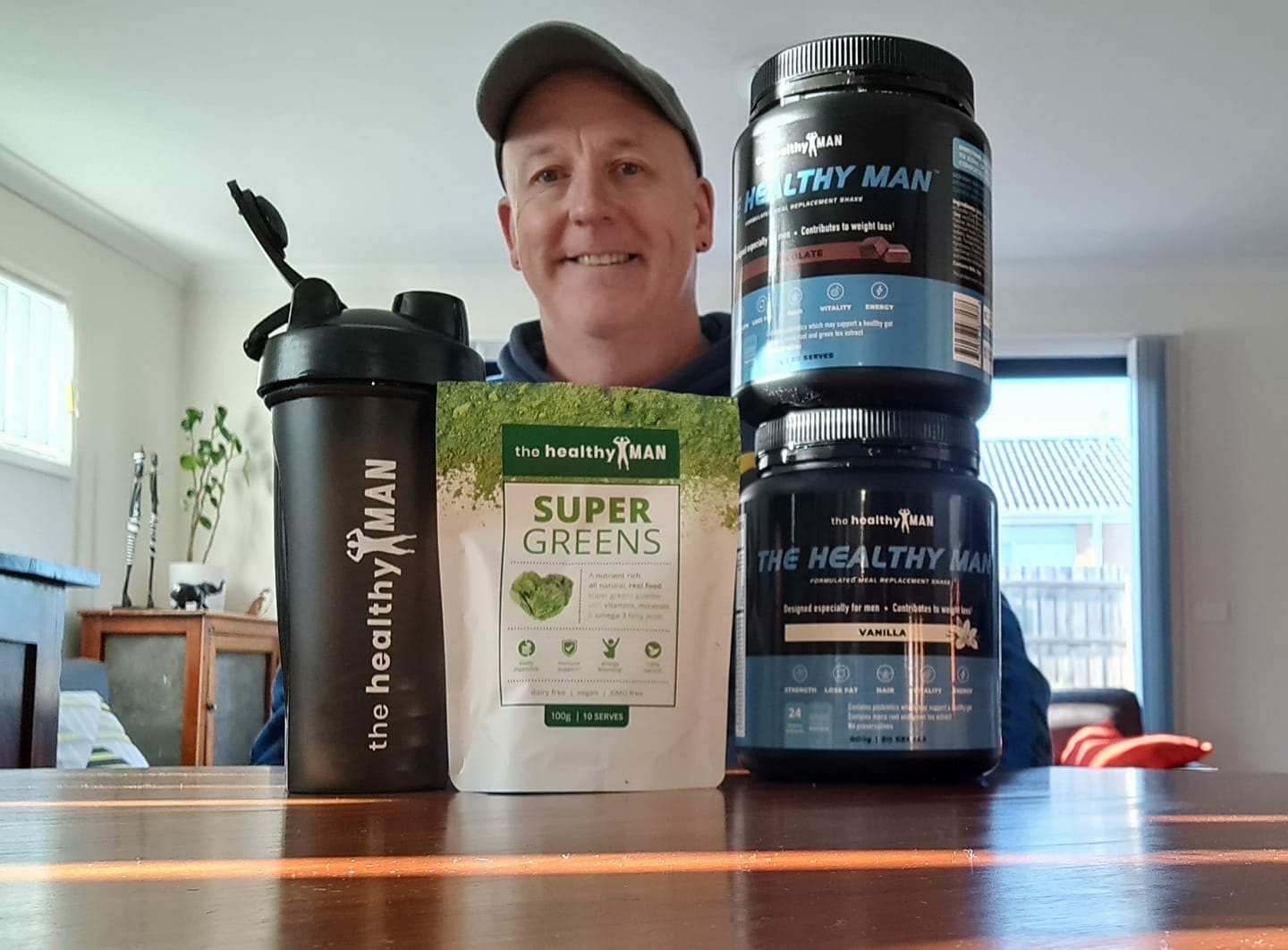 "And then there were two…I've just finished my first tub of The Healthy Man Meal Replacement vanilla. I still can't decide if I prefer The Healthy Man Meal Replacement chocolate or vanilla shake better. But they both taste great with or without the Super Greens mixed in or in a smoothie with other healthy ingredients.
I enjoy one Healthy Man Meal Replacement shake for breakfast and then another for lunch or dinner depending on what else the day has in store for me. But nothing is easier than coming home from an evening workout and only having to decide what flavour to choose for dinner."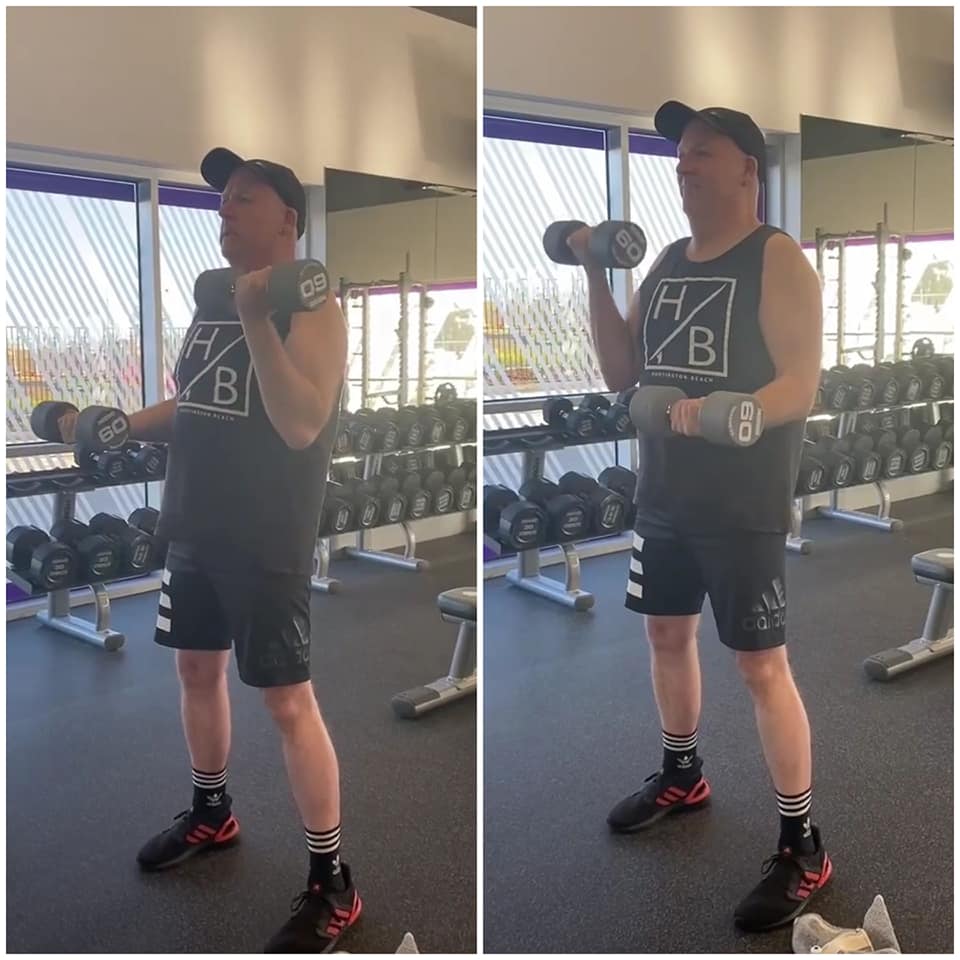 Results are the motivator to keep going and reach those goals
So far Sean has lost 6 kg in 6 weeks since starting with The Healthy Man Meal Replacement and his new healthier lifestyle, he is motivated to continue after seeing changes in his body, weight loss, hearing friends and family comment on how he's looking and because he's feeling better. What better motivator to keep going than the results you've already gotten.
"I first lost 5kgs in four weeks but I've now been using The Healthy Man Meal Replacement for six weeks and have lost a total of 6kgs."
"I am noticing the weight loss and difference in my body shape. Friends have also commented on how I'm looking now. My main motivation is trying to be the best version of myself. But seeing definite results is keeping me going."
"Weight loss, change in body shape, much better-eating habits, I don't crave sweets and junk food anymore, eating so much more healthily and just looking and feeling so much better."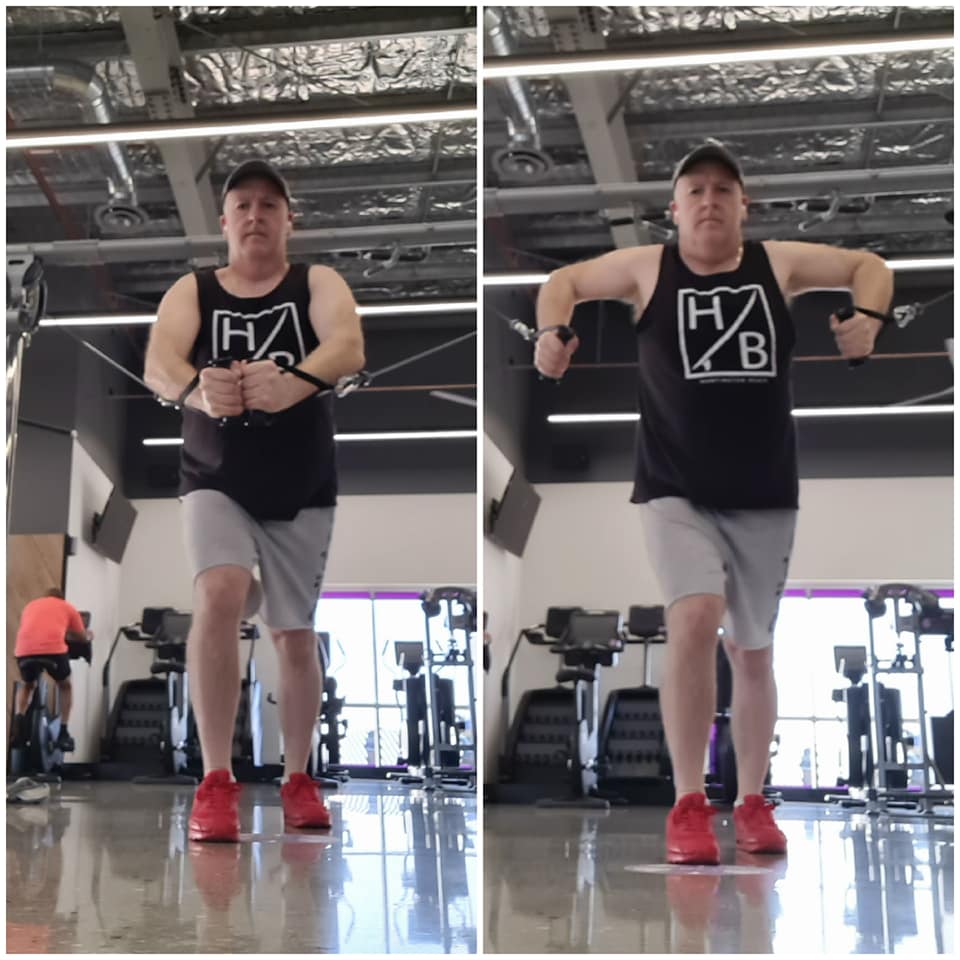 He's already seen some amazing results and is excited about the future. He doesn't really have a specific celebratory treat in mind but would love to take his kids on a holiday get out there in his bathing suit with them.
"I would like to lose a total of 10-12 kg. I started at 107kg and am already at 101kg. Halfway there. Will I ever see a 6 pack, maybe it is too late at the age of 51, but if I do, you'll see the photos!!!"
"The results for me are the reward. I did not have anything specific planned. Although I would love to take my children on a nice beach holiday and not be ashamed to be seen in my bathers."
Sean's final words on The Healthy Man Meal Replacement?
"Most days I am having a smoothie or shake for breakfast and a shake for lunch. I really like the fact that I don't feel hungry between meals, the shakes and smoothies are really easy to prepare. They taste great and by introducing The Healthy Man Meal Replacement shakes into my diet, I'm not overeating and suffering those consequences anymore."
Well done to all you've achieved so far Sean and we can't wait to see you kicking more goals in the future.
Grab some of The Healthy Man Meal Replacement TODAY!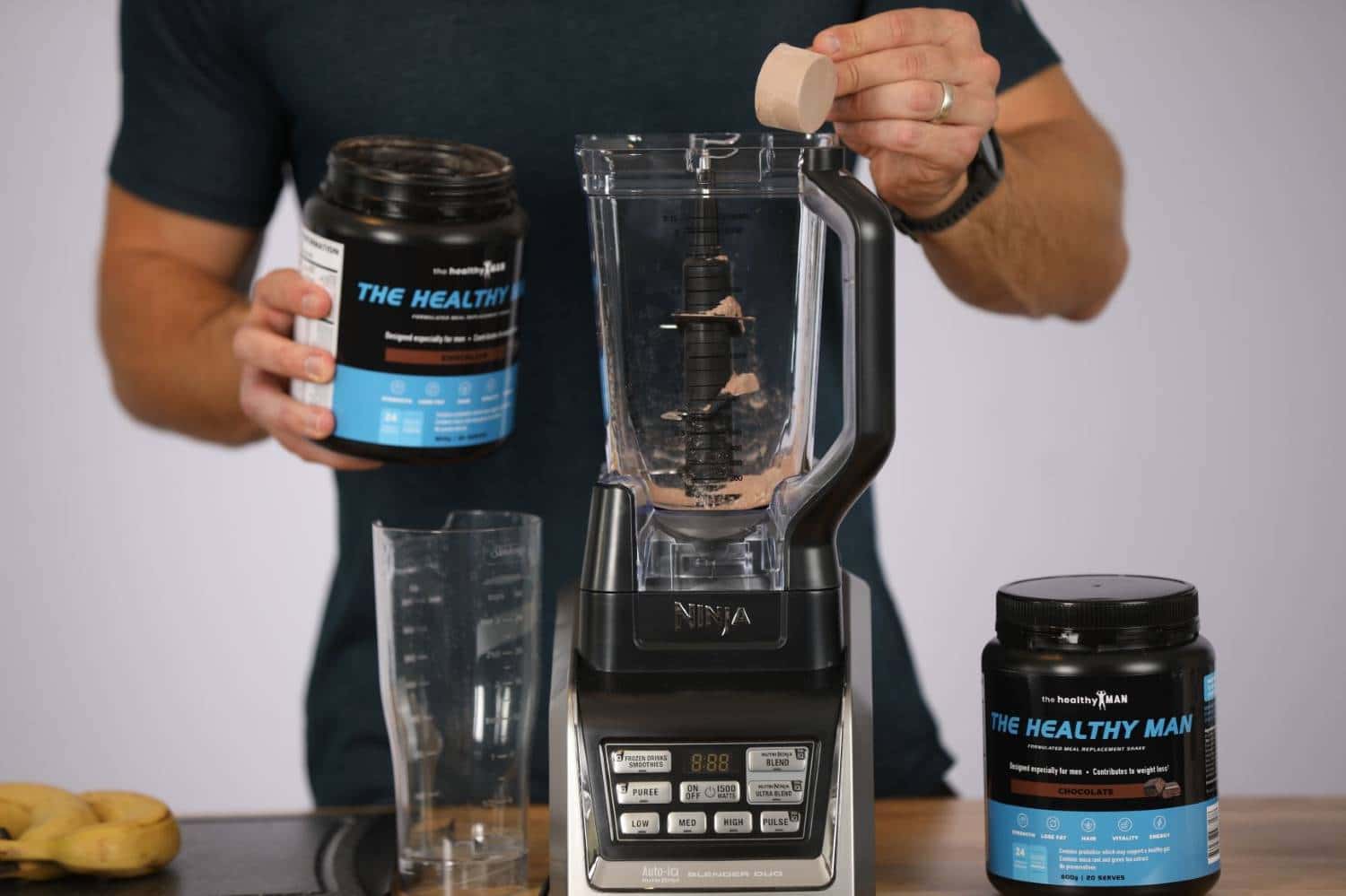 It's the perfect low-calorie meal replacement for busy blokes wanting to boost weight loss and improve overall health. It's full of whey and soy protein which means it'll leave you feeling full and satisfied and keep you going till your next meal.
If you want to shift some kilo's, look no further than The Healthy Man's Meal Replacement!
The Healthy Man Meal Replacement Shake is available in Chocolate and Vanilla and will:-
Enhance fat-burning ability
Increase stamina
Improve gut health
Increase energy, vitality and overall health
Reduce beer belly
Increase muscle strength
You could also grab a packet of Healthy Man Super Greens Powder and add to your Healthy Man Meal Replacement or just mix it with water cause it tastes that good.
Shop more products in The Healthy Man Shop.