Free shipping on orders over $99
Angelo loses 10kg in 30 days by changing his lifestyle and using The Healthy Man
Dad of three Angelo Iaria is 47 years old and wanting to change his lifestyle and lose weight to feel healthier. After a month of making small changes and including The Healthy Man Meal Replacement into his routine Angelo has lost 10kg.
Read his amazing journey below.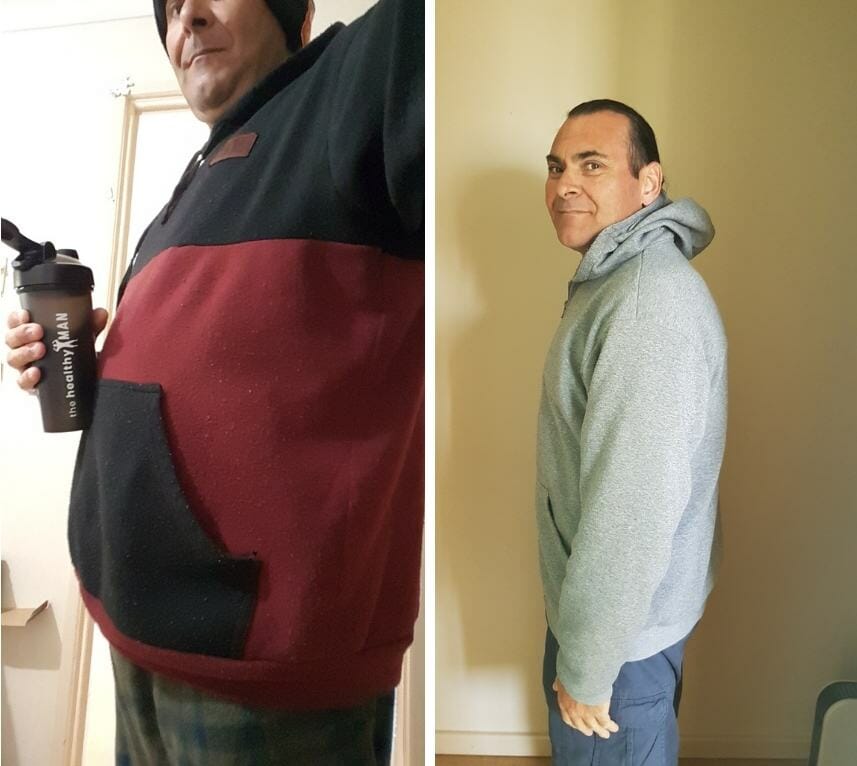 10kg down but not done yet
Angelo is a 47-year-old dad of three from WA who was looking to feel healthier, lose weight and keep it off. He started his journey with a goal to lose 10kg and making changes to his diet and lifestyle to help get this done.
"With my journey, I wanted to lose 10 kg as I was weighing in at 113.0 kg so I changed my eating habits to clean foods and stopped eating any junk food and stopped drinking soft drinks with sugar and opted for sugar-free drinks."
He also incorporated The Healthy Man Meal Replacement shakes and Super Greens into his daily meal plan as well as healthier snacks and less sugar.
"I've been having two shakes with Super Greens mixed together. One for breakfast and the other for lunch these shakes kept me more full when I was hungry."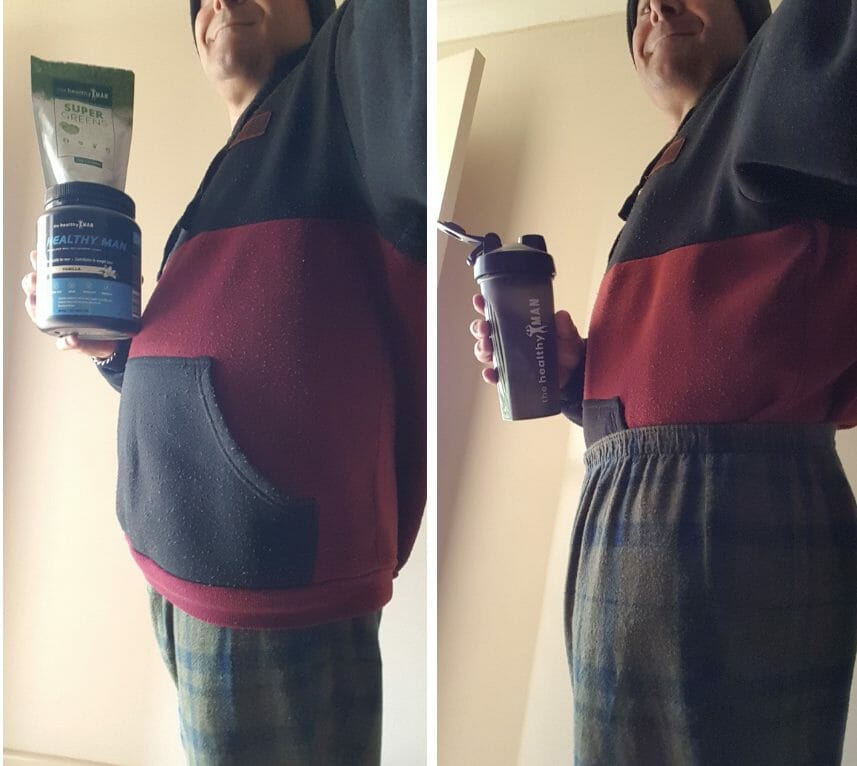 "I would snack on a piece of fruit or some nuts or a nut bar or a bag of pork crackle or beef jerky or a small bag of popcorn something that will keep you satisfied and which is low in sugar and healthy."
He attributes The Healthy Man Meal Replacement shake with helping him have the energy to get out there and exercise.
"The Healthy Man Meal Replacement Shake gave me the energy that I required to do my exercise."
Angelo used walking as his exercise and started a routine and increased it every week.
"Walking was my exercise which I started small and gradually grew as my energy increased
Week 1: Walking 4 km
Week 2: Walking 6 km
Week 3: Walking 8 km
Week 4: Walking 10 km"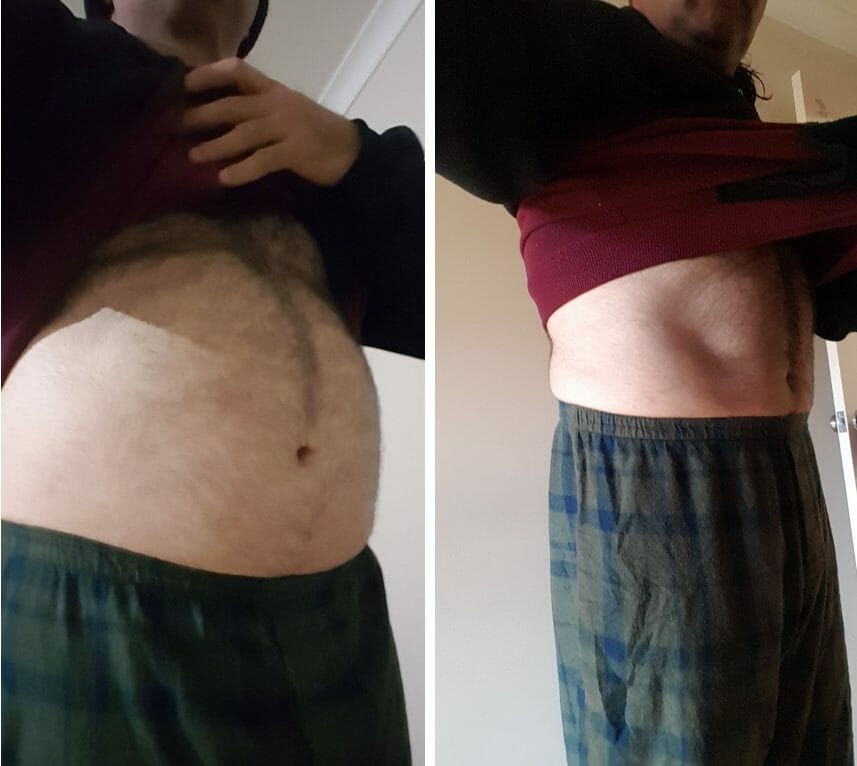 Goal achieved…now onto the next
I have achieved my goal of losing 10 kg and now weigh in at 102.9kg. I also now have new habits including constant exercising, which will help me lose more and keep fit.
Angelo also loves to share his journey with The Healthy Man community to stay accountable, get support and support others on their journey.
"You'll see me on The Healthy Man Support page every day and night. I posted pics of my exercise which I did that day which was walking and pics of all my meals that I ate that night including dessert. I posted it all on The Healthy Man Support page for everyone to see."
Seeing and feeling a difference with this goal achieved he's got some nice plans for the future
"I'm seeing that my clothing is looser and I've dropped a few clothes sizes. I also have more energy and stamina just by losing that extra 10kg luggage."
Now Angelo wants to make sure he keeps the weight off and keeps up the good habits
"What I want ultimately is to keep the weight off forever. And I've also planned a reward if I succeed, play the lotto and win the jackpot. Hahaha!"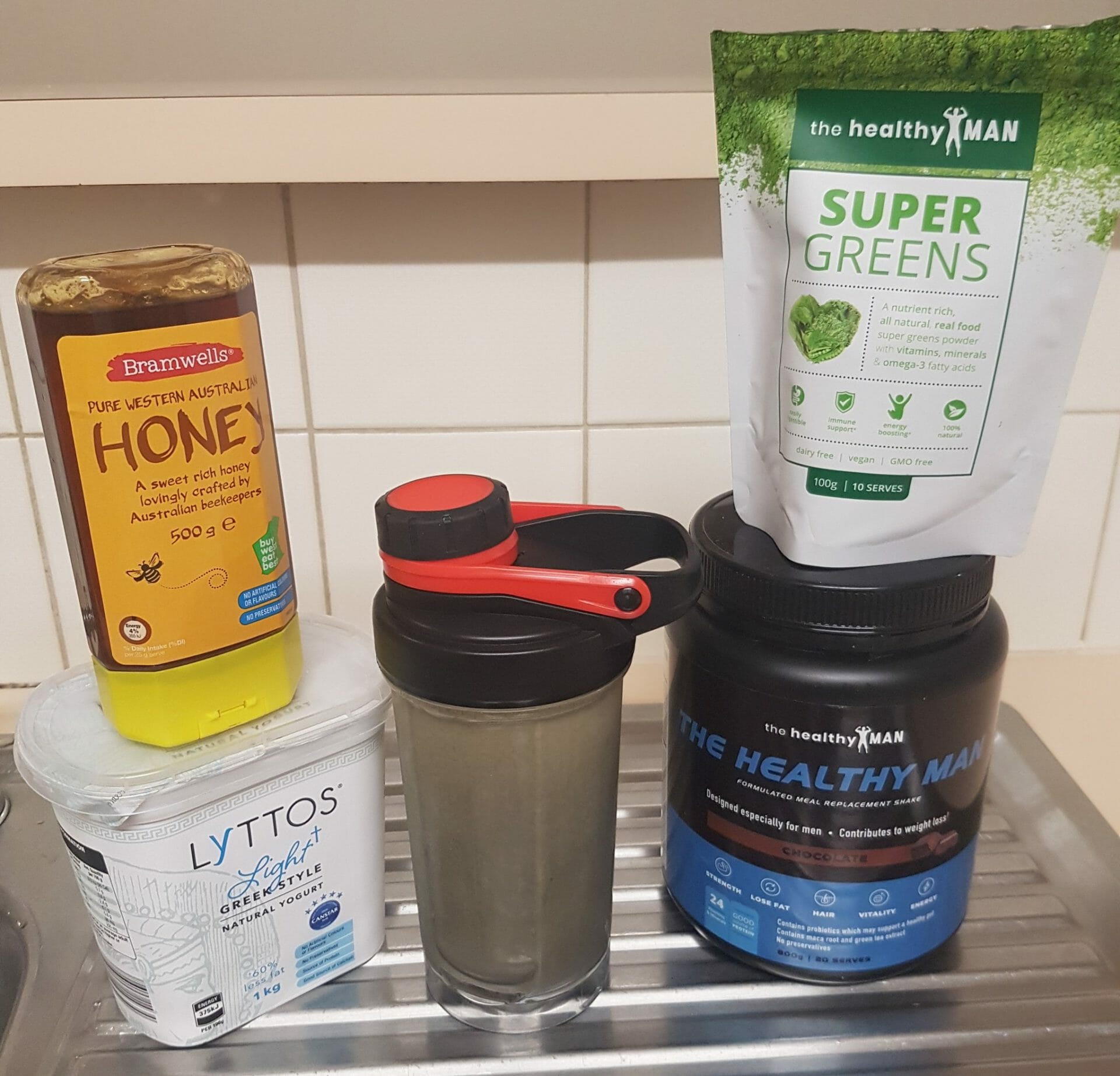 Loving how The Healthy Man fits into his lifestyle
"I'm having The Healthy Man Meal Replacement shake twice a day, one for breakfast and one for lunch."
He loves the taste and simplicity of the shakes especially compared to others he's tried.
"I like the taste and I especially love The Healthy Man Meal Replacement Vanilla it tastes like creamy white chocolate NO lies and it goes down smooth and it has a very pleasant aftertaste which doesn't have any chemical taste like other shakes on the market."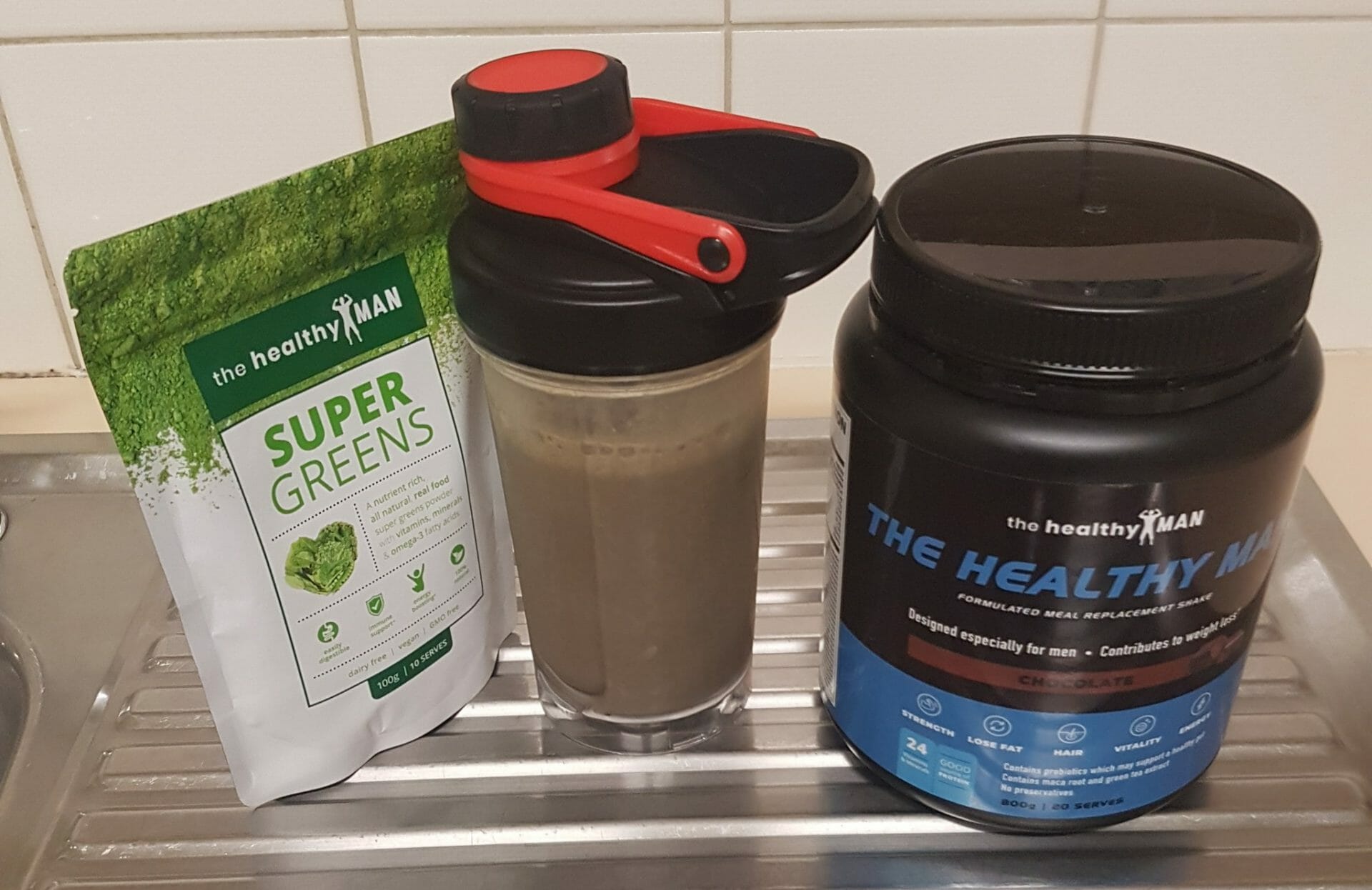 Would Angelo recommend The Healthy Man to others?
"I can tell you that The Healthy Man Meal Replacement Shake tastes fantastic especially when you add a teaspoon of The Healthy Man Super Greens in your shakes it makes it taste sensational. I do love the rich creamy vanilla you can taste the vanilla in it just like a vanilla milkshake and it goes down past my tonsils a treat.
I have tried other brands before and the taste does not compare to The Healthy Man Meal Replacement. It kept me fuller longer and it gave me all the energy I needed to go for my walk. I can't wait for my second shake hahaha! I highly recommend this product and if you follow their plan you WILL see results very soon."
Congratulations on hitting your goal Angelo and we can't wait to see what other goals you smash.
Grab some of The Healthy Man Meal Replacement TODAY!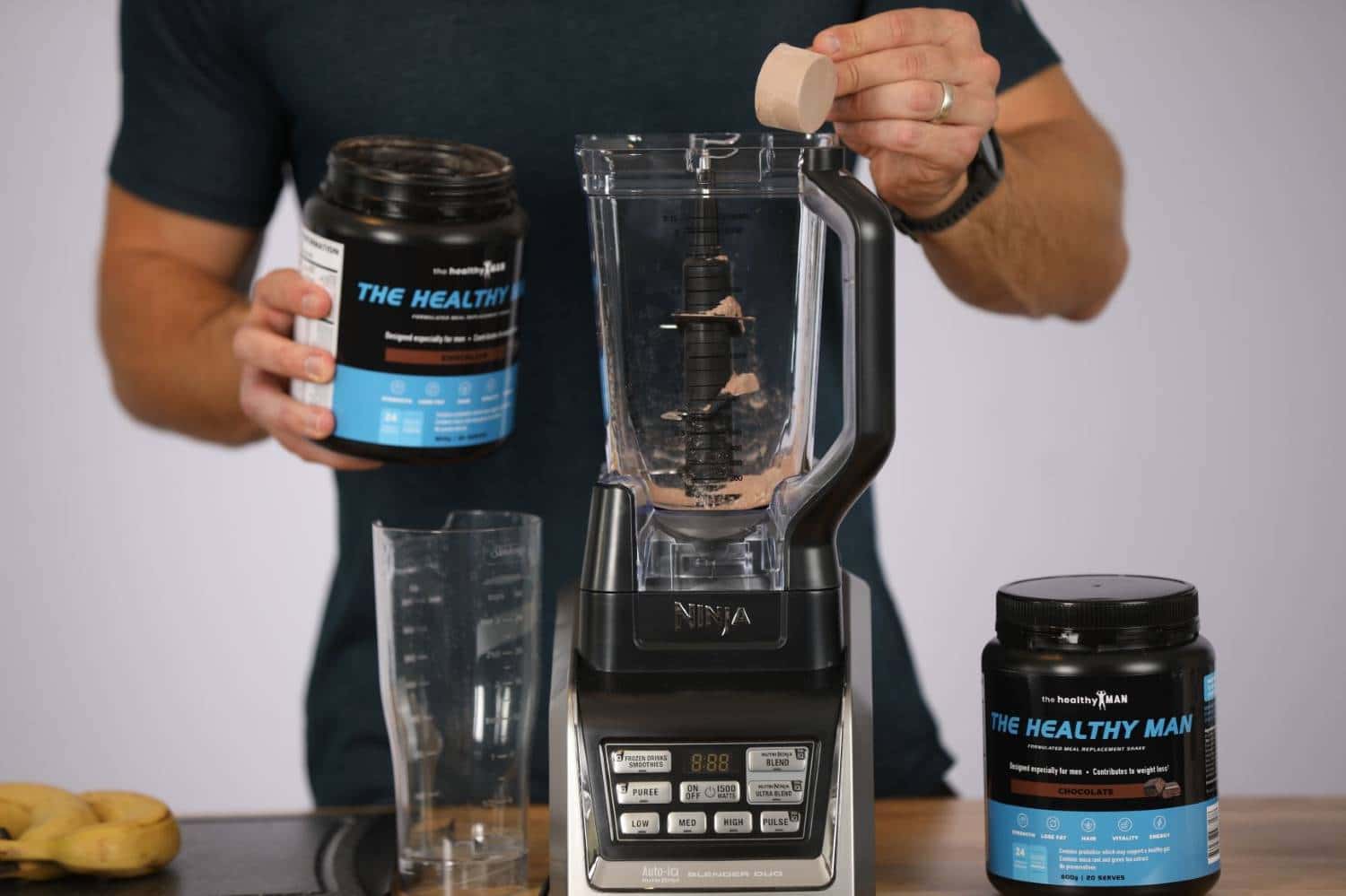 It's the perfect low-calorie meal replacement for busy blokes wanting to boost weight loss and improve overall health. It's full of whey and soy protein which means it'll leave you feeling full and satisfied and keep you going till your next meal.
If you want to shift some kilo's, look no further than The Healthy Man's Meal Replacement!
The Healthy Man Meal Replacement Shake is available in Chocolate and Vanilla and will:-
Enhance fat-burning ability
Increase stamina
Improve gut health
Increase energy, vitality and overall health
Reduce beer belly
Increase muscle strength
You could also grab a packet of Healthy Man Super Greens Powder and add to your Healthy Man Meal Replacement or just mix it with water cause it tastes that good.
Shop more products in The Healthy Man Shop.