Free shipping on orders over $99
Energy drinks have become increasingly popular in recent years and many people consume them with the belief that they will help boost energy! However, new research shows that they are not as good for you as you are led to believe.
This is where The Healthy Man Super Greens supplement comes in, you can have it with just water or you can drop it in your Healthy Man Meal Replacment shake and get the energy hit and extra nutrients. And the best thing, unlike energy drinks The Healthy Man Super Greens is all natural.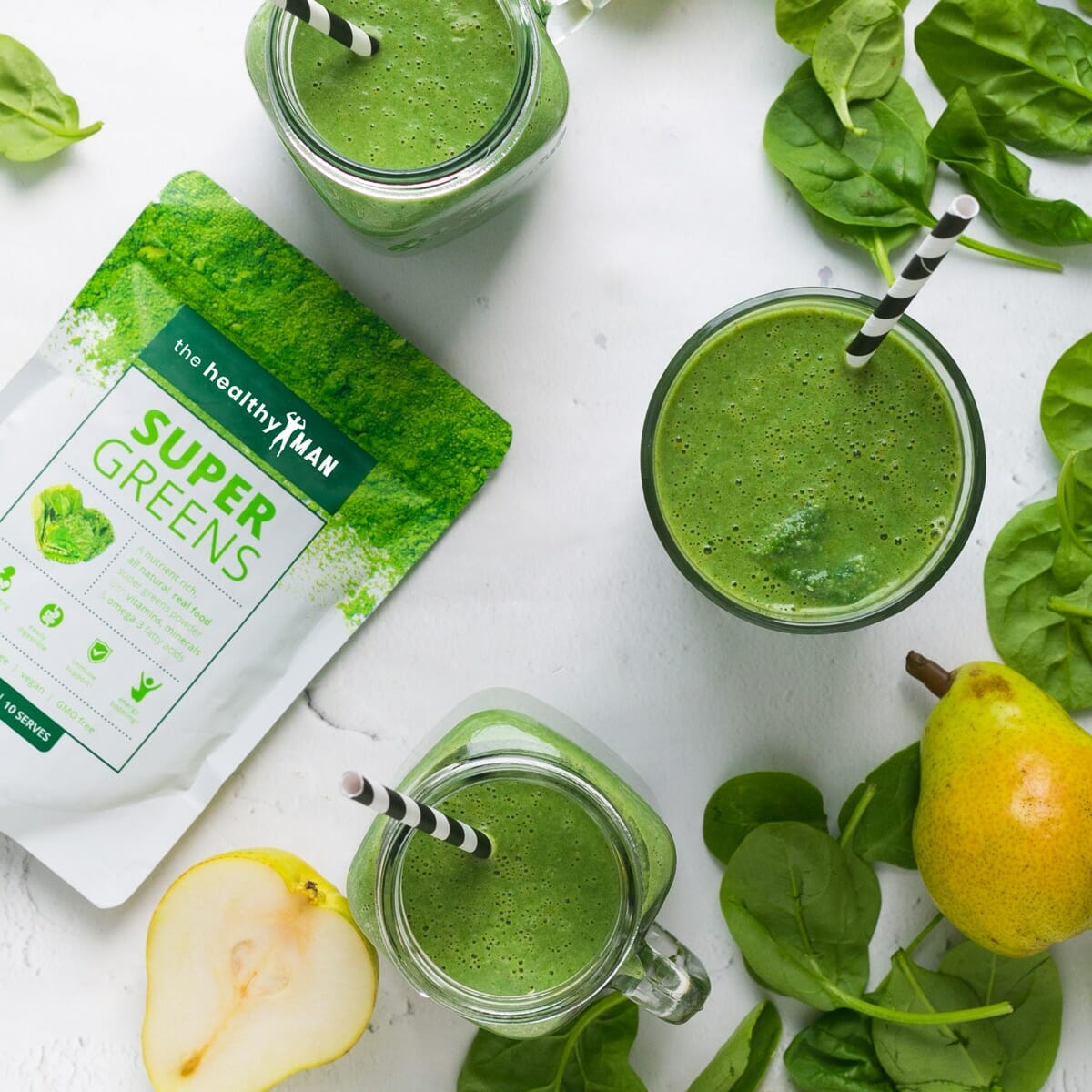 Energy drinks and The Healthy Man Super Greens have different effects on your health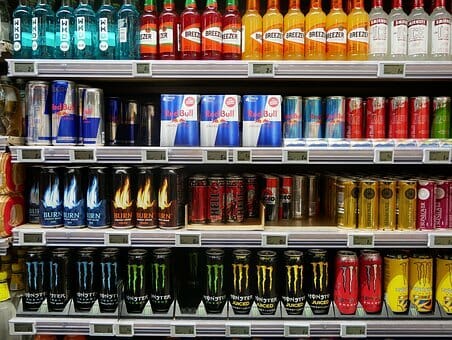 Energy drinks
Energy drinks may give you a boost when Monday morning hits you hard. But beyond that initial pick me up, the red, blue or green coloured beverage may not be doing as much for your body as you think.
What you might not know is that energy drinks can contain high levels of caffeine or ingredients containing caffeine, and depending on how much you consume, it can affect you and your health in different ways.
Small amounts of caffeine may have the following effects:
You feel more awake
Your heart beats faster
You urinate more
Your body temperature rises
Your digestive system produces more acid.
Besides the caffeine, the energy drink also contains immense amounts of sugar. A diet high in sugar has many negative effects on health. Some of these include:
dental cavities
weight gain and obesity
an increase in heart disease risk factors such as obesity, high blood pressure and inflammation
has been shown to be linked to acne
The energy drink has a counter effect on weight loss as it is high in calories. It may be appealing in that it is said to give you that quick boost of energy, but there is no magic bullet for strength and endurance. True energy comes from a healthy diet rich in whole foods.
Healthy energy drinks and how to find them
The Healthy Man Super Greens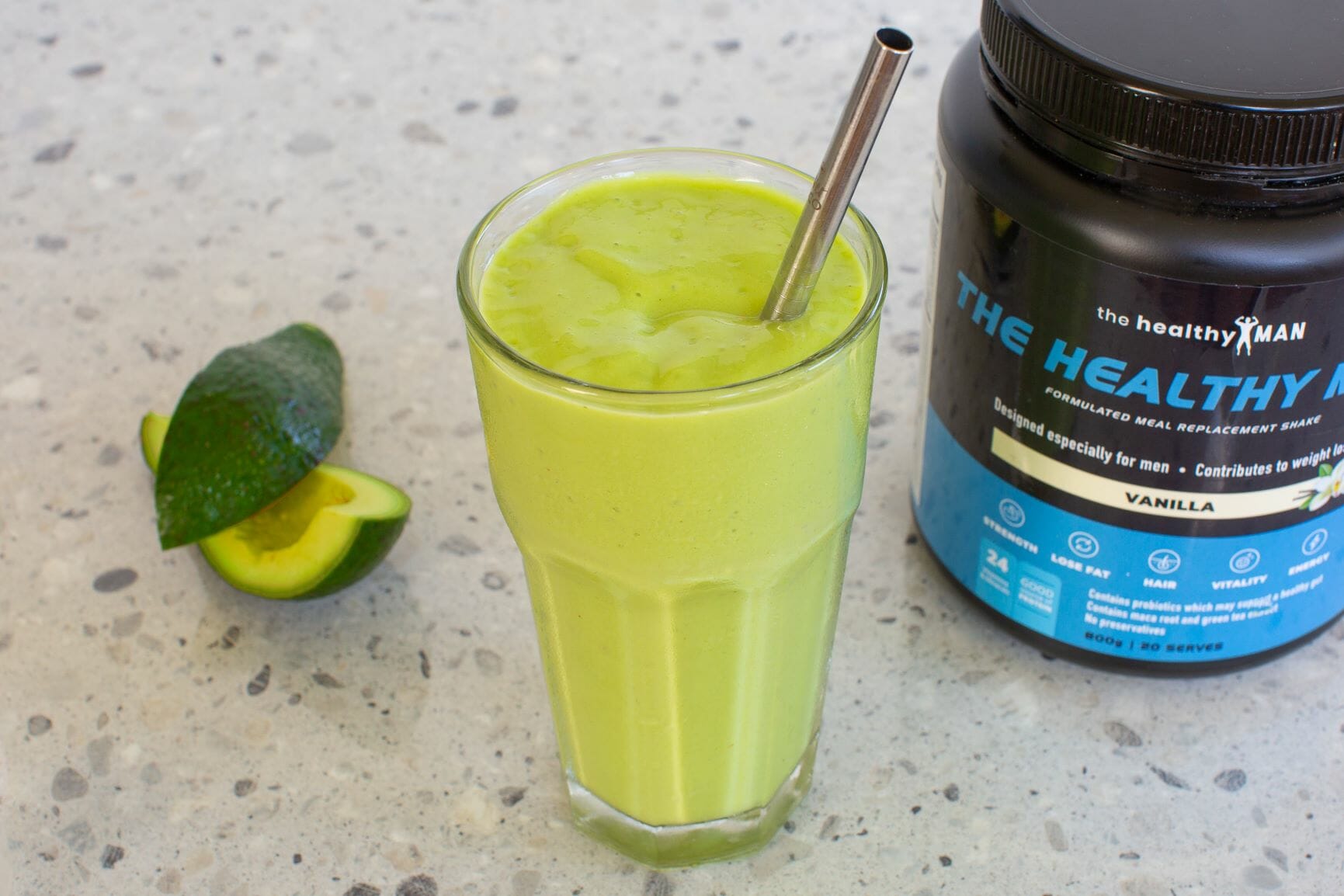 The Healthy Man Super Greens is packed with green power. It is a synergistic blend of whole foods and is packed with nature's most nutrient dense green superfoods. These include Spirulina, Chlorella, Barley Grass Powder, Alfalfa Powder Chorella Powder, Spinach Powder.
It also contains a range of super fruit and veg blend. Your body will love you for filling it with natural goodness more than those ingredients found in synthetic formulations such as energy drinks.
The Healthy Man Super Greens is bursting with whole food goodness, it is a nutrient rich, all natural, real food super greens powder filled with vitamins, minerals and omega 3 fatty acids.
Try this Green Machine Smoothie Recipe
Replenishing your energy levels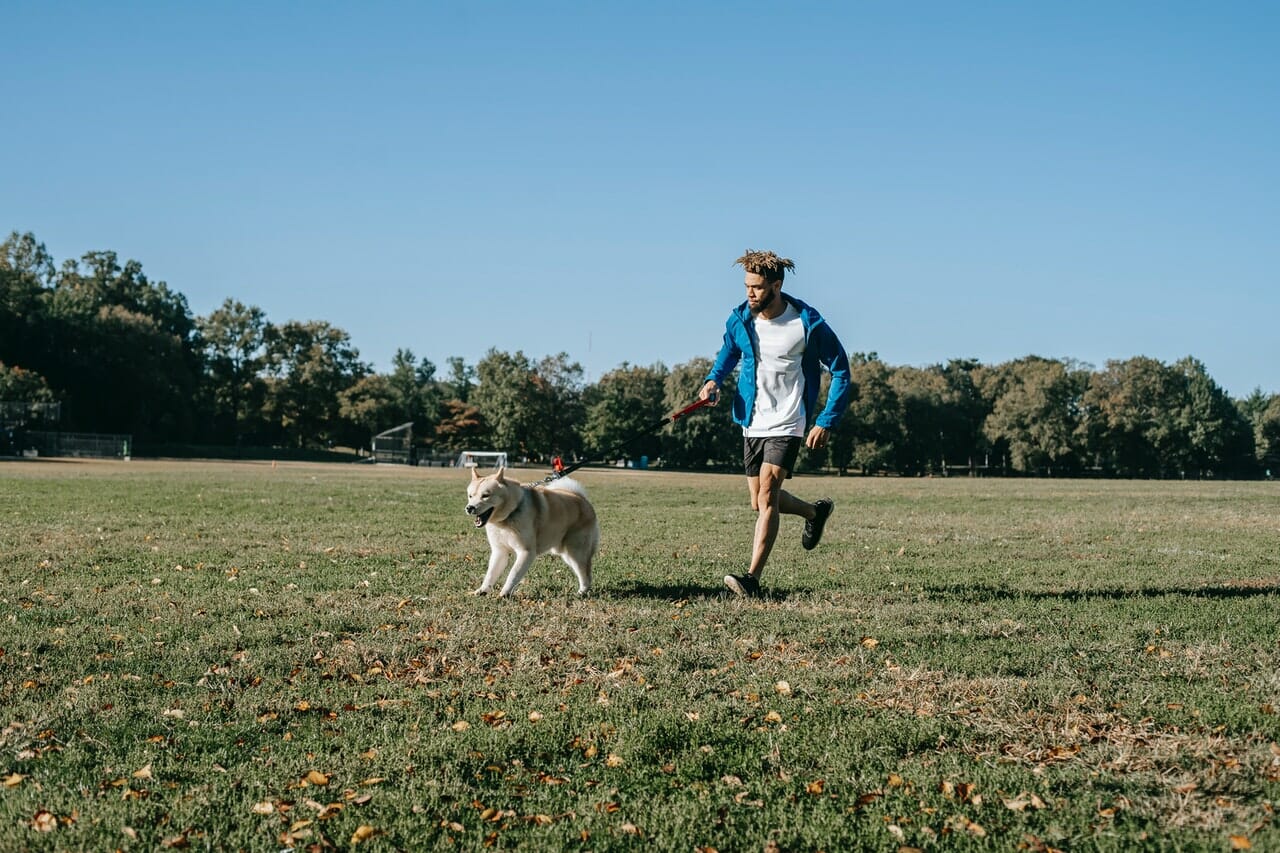 The Healthy Man Super Greens is a quick, easy and healthy energy booster for a busy men when you are looking for something to help you last the distance in exercise, work and home.
Give your health, energy and immune system a boost with Healthy Man Super Greens!
Read what our other men think about The Healthy Man Super Greens
Philip Palmer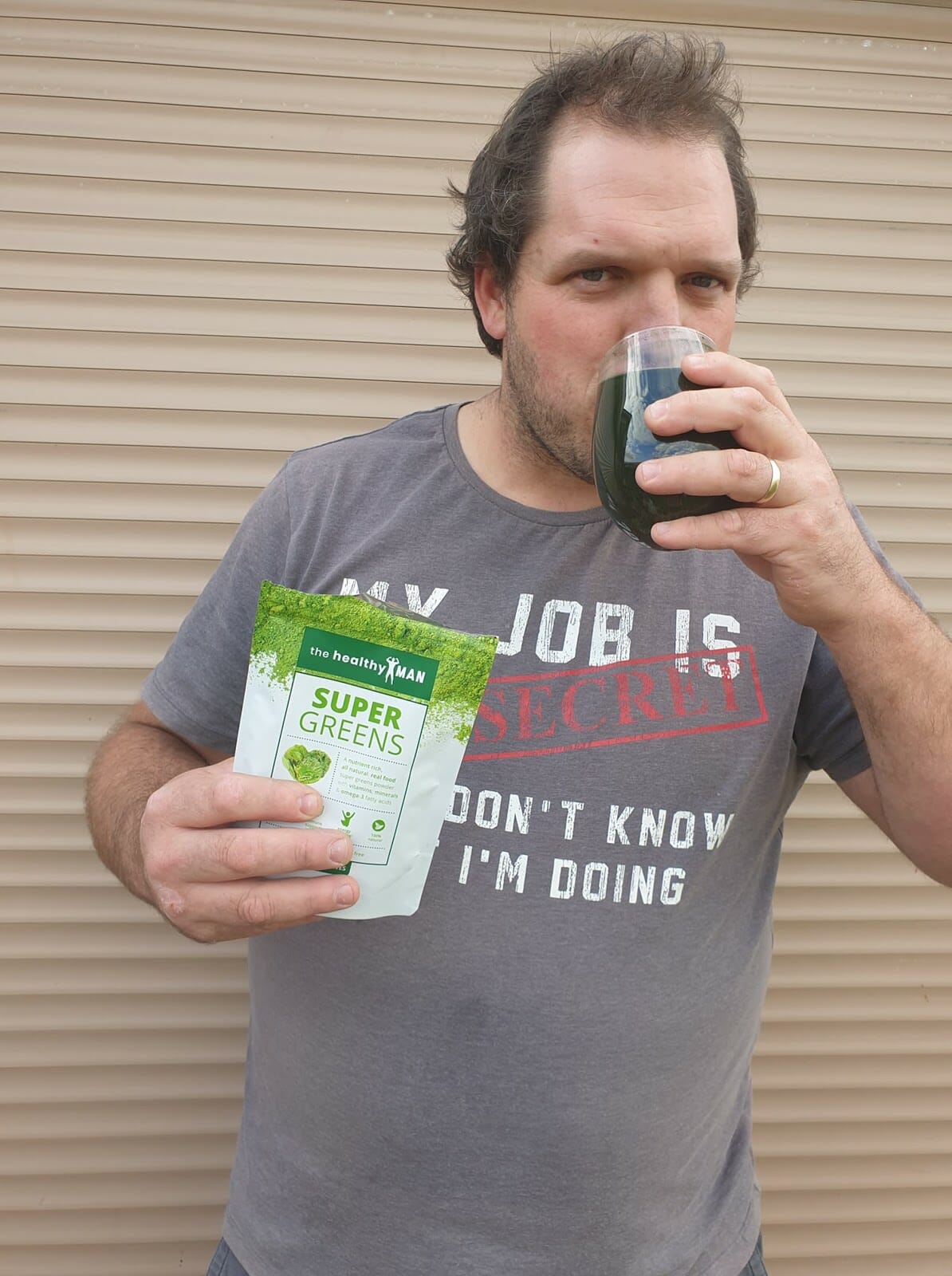 Philip is a 31-year-old dad from Melbourne, Victoria who loves to enjoy a Healthy Man Super Greens after work to give him that pick me up to play with his kids.
"The super greens are a great addition to have after work to get a bit of extra energy to keep up with the kids after working a long day. It actually tastes great too. I can definitely see myself adding some of this to my breaky or lunch smoothies too. It was pretty easy to make too which helps, having it be a pretty quick process."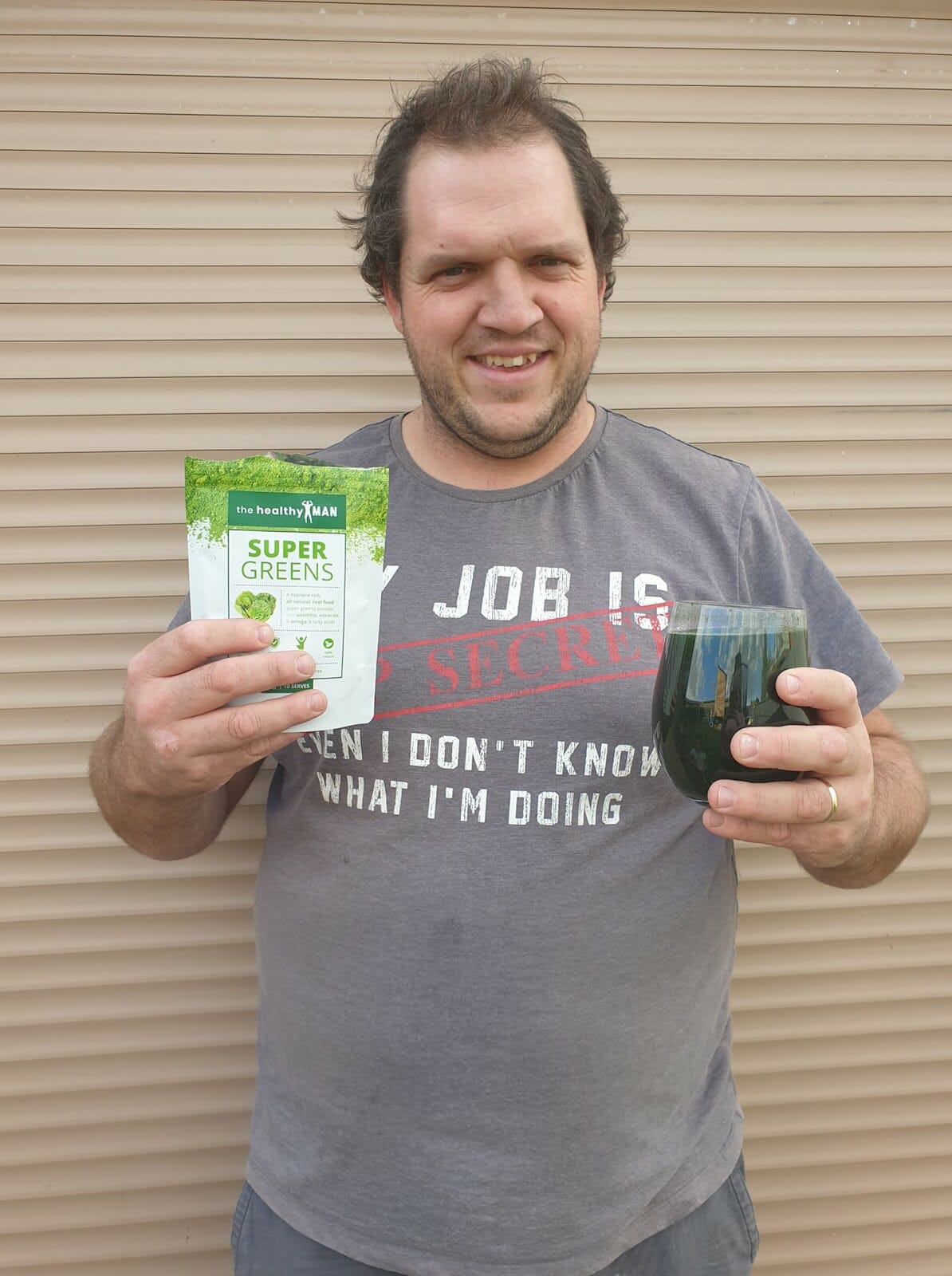 Read more of Philip's Healthy Man journey here.
Andrew Doubleday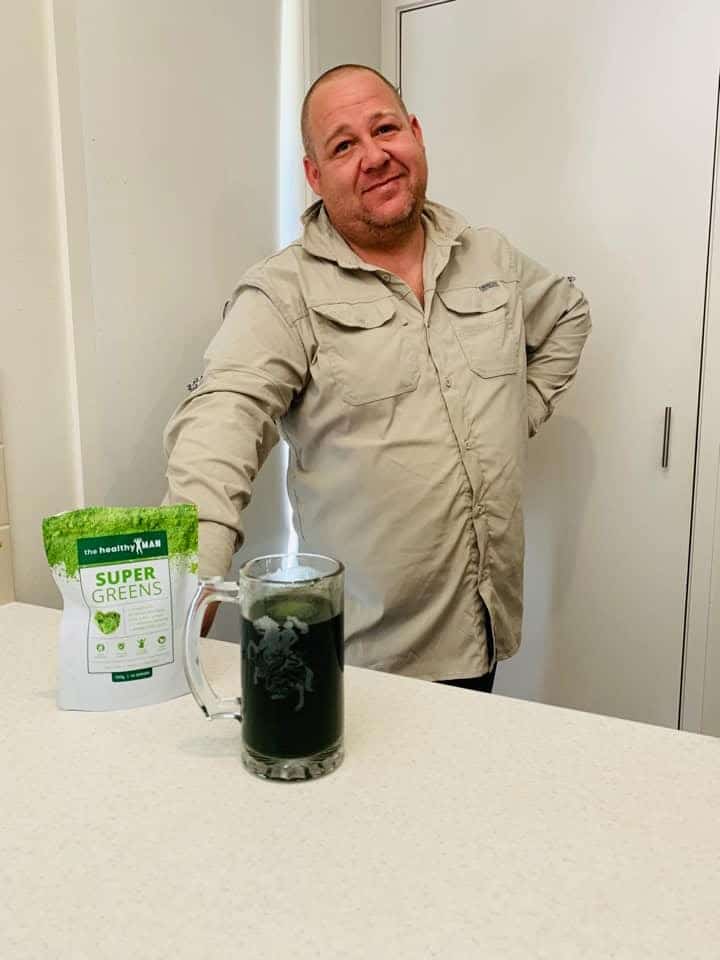 Andrew is a 35-year-0ld dad to four from the Sunshine Coast, QLD so he's definitely loving the extra energy to help wrangle his four kids.
"The Healthy Man Super Greens is a great addition to have of an afternoon to get past that afternoon slump, especially being a dad of four kiddies. It was easy to make water 1tbs mix lots of ice."
Read more about Andrew's Healthy Man journey here.
James Petch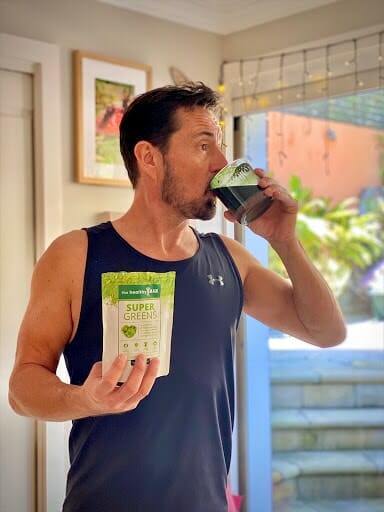 James is a 46-year-old Sound Recordist from NSW who is loving his Healthy Man Super Greens of a morning and finding he needs his second coffee a little less.
"Wow! I'm really feeling the benefits of the Healthy Man Super Greens. I have it on its own as a morning drink or sometimes I'll throw it into my Healthy Man Meal Replacement with some fruit as a Smoothie. I'm noticing already after only a few weeks of using it, that I'm not needing my mid-morning coffee quite as much. It tastes great and the perfect accompaniment to The Healthy Man Meal Replacement which I tend to have for breakfast every day." super greens review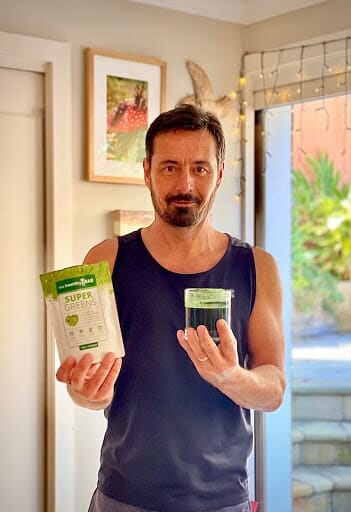 "I'm feeling energized and healthy and maintaining my optimum weight. The Healthy Man is now just a part of my daily routine."
Try The Healthy Man Super Greens Powder TODAY!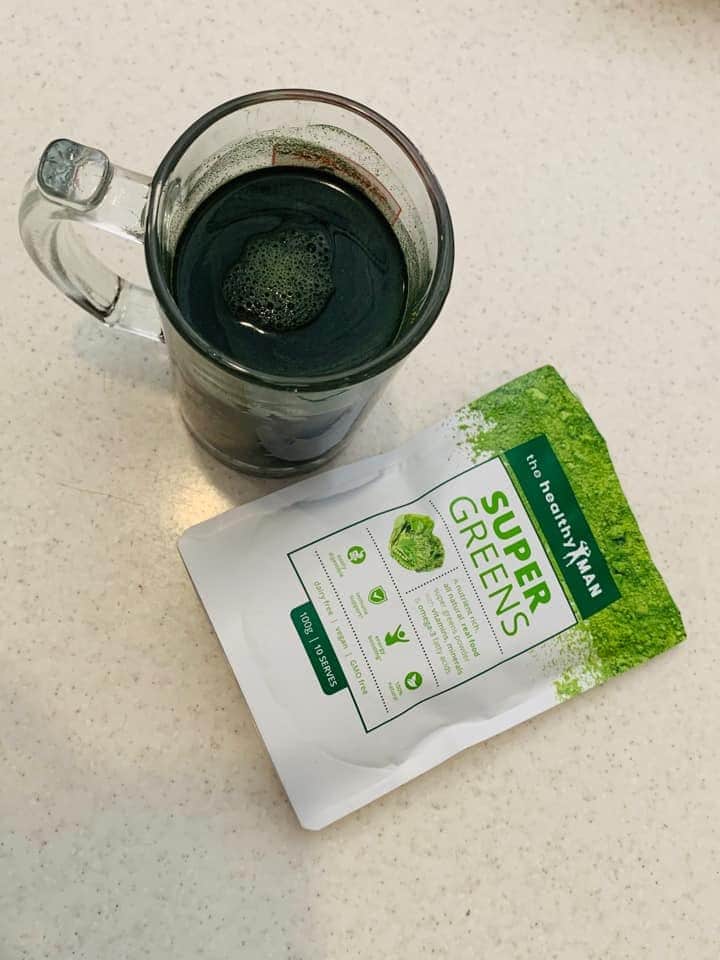 The Healthy Man Super Greens packs a massive nutritional punch containing over 37 real food and quality superfood ingredients including:
Spirulina
Flaxseed
Pea Protein
Organic Barley Grass
Chlorella
Chia
Goji Berry
Kale
Spinach
Mushroom  Powder
And much more
With all these amazing ingredients coming together in a simple powder form The Health Man Super Greens Powder will help you boost your immune system with a huge dose of Vitamin C and give you a shot of iron to boost your energy. It's also a proudly Australian owned supplement that is vegan-friendly and GMO-free.
The perfect addition to your Healthy Man Meal Replacement or just mix it with water cause it tastes that good.
Grab your own packet of Healthy Man Super Greens Powder and get the goodness into your diet today!